For particularly active text message conversations, it is very easy for the notifications to become so frequent that they are essentially worthless.
When you are participating in a conversation like this, then you might like to know how to silence text messages on your iPhone so that you aren't getting too many notifications for a single message conversation.
Muting Notifications for a Text Message Conversation
Open the Messages app.
Select the conversation that you want to mute.
Tap the Details button at the top-right corner of the screen.
Tap the button to the right of Do Not Disturb to turn it on.
Our article continues below with additional information on how to silence text messages on an iPhone, including pictures of these steps.
When you are in a text message conversation with someone that is an active texter, you may find the volume of their messages to be overwhelming.
This particular problem can be amplified in group message conversations, which is why we have previously written about how to mute group messages.
But you can perform the same adjustment on a text message conversation that you are having with an individual person.
Our guide below will show you where to find the setting that will disable the notifications for a single text message conversation in which you are currently engaged.
Note that the method outlined below turns off the notifications for a single text message conversation. You will still receive notifications for text messages in other conversations.
You will also still receive the text messages in the muted conversation, there just won't be any notifications to let you know that they have arrived.
Our what does sent as text message mean tutorial can answer some questions you may have about the difference between text messages and iMessages.
How to Turn Off Notifications for an iPhone Text Message Conversation (Guide with Pictures)
The steps in this article were performed on an iPhone 6 Plus, in iOS 9.2. These steps will also work on other iPhone models that are using iOS 9 or higher.
the steps in this article will work on most iPhone models and most versions of iOS.
Step 1: Tap the Messages icon.
Step 2: Open the text message conversation for which you would like to mute notifications.
Step 3: Touch the Details button at the top-right corner of the screen.
Step 4: Turn on the Do Not Disturb setting for the conversation.
You will know that notifications are muted when there is green shading around this button.
Now that you know how to silence text messages on an iPhone you will be able to do this for any conversation that requires it. You can also use a similar method to unmute conversations that are no longer as active.
You can identify a muted conversation by the crescent moon icon displayed to the left of it in the conversations list, as shown in the image below.
Would you like to turn off the sound that plays when you receive a text message? Learn how to adjust the text message sound to disable it for any text that you receive.
Continue Reading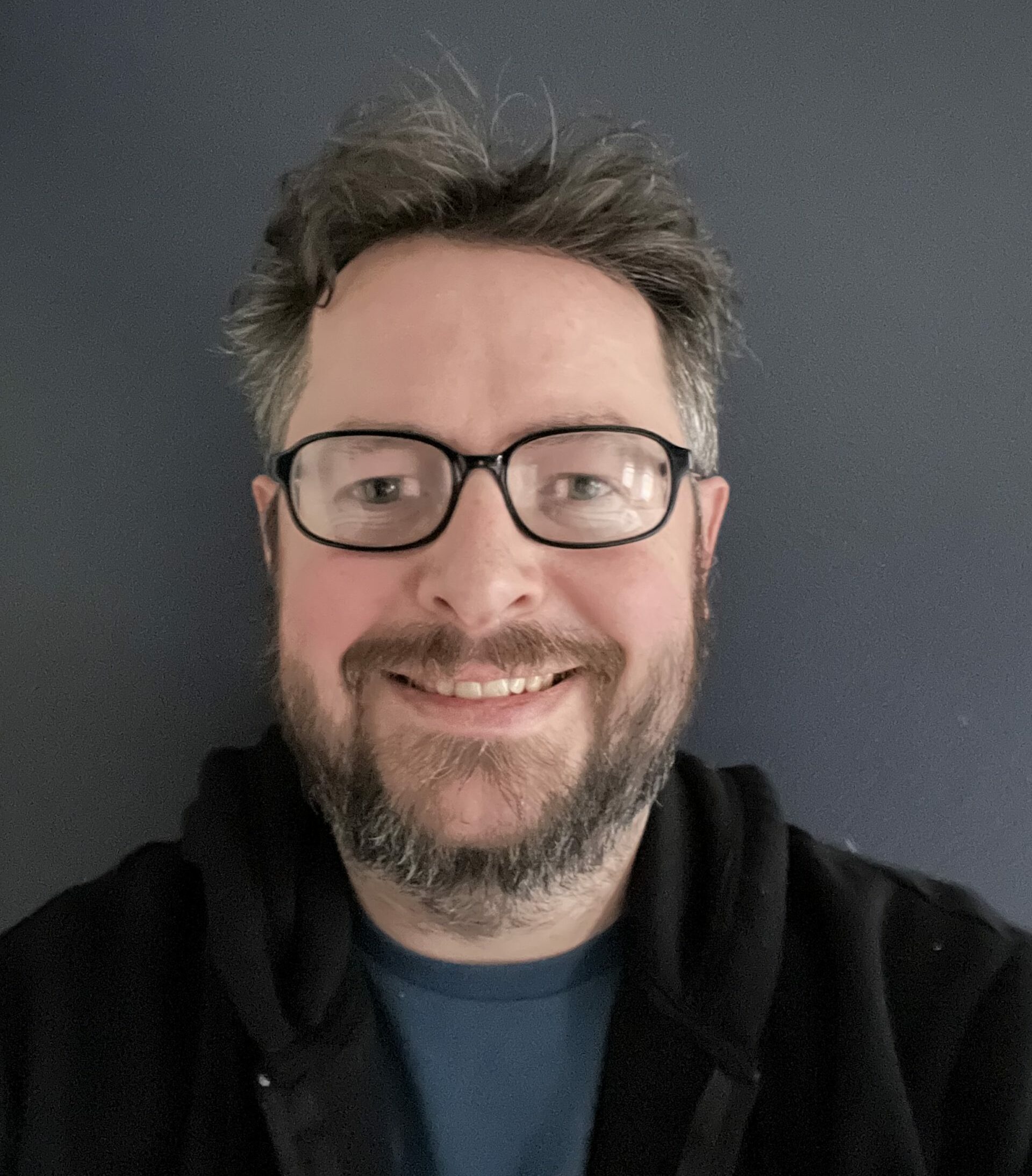 Matthew Burleigh has been writing tech tutorials since 2008. His writing has appeared on dozens of different websites and been read over 50 million times.
After receiving his Bachelor's and Master's degrees in Computer Science he spent several years working in IT management for small businesses. However, he now works full time writing content online and creating websites.
His main writing topics include iPhones, Microsoft Office, Google Apps, Android, and Photoshop, but he has also written about many other tech topics as well.