Group messages are a handy feature on your iPhone that make it easier to communicate the same information between a large number of people. But texting with multiple people typically means that there will be more messages, and notifications from a large conversation can quickly become overwhelming.
Fortunately your iPhone has a "Do Not Disturb" feature that you can toggle on or off for individual message conversations on your device. Our guide below will show you how to find this setting so that you can mute the notifications for a single group message on your iPhone.
If your iPhone camera flash goes off when you get a text, then you can read more here about how to turn off flash notification settings on an iPhone.
Muting Group Message Notifications in iOS 9
The steps in this article were performed on an iPhone 6 Plus, in iOS 9.2. Once you have completed these steps, you will no longer receive any notifications from a specific group message. If you would like to adjust the way that notifications behave for all of your text message notifications, then you can read this article.
Here is how to mute the notifications from a group message in iOS 9 –
Open the Messages app.
Select the group message.
Tap the Details button at the top-right corner.
Tap the button to the right of Do Not Disturb to turn it on.
Here are the same steps, but with pictures –
Step 1: Open your Messages app.
Step 2: Select the group message conversation for which you wish to mute the notifications.
Step 3: Tap the blue Details button at the top-right corner of the screen.
Step 4: Tap the button to the right of Do Not Disturb to turn the option on. You will know that the notifications for that conversation are muted when there is green shading around the button. The notifications are muted in the picture below.
Note that you will still receive the messages, and the members of the group conversation will not know that you have muted the notifications for the conversation.
Have you only ever been invited to a group message, and are unsure about how to start your own? Learn how to create a group message on your iPhone so that you can text multiple people at the same time.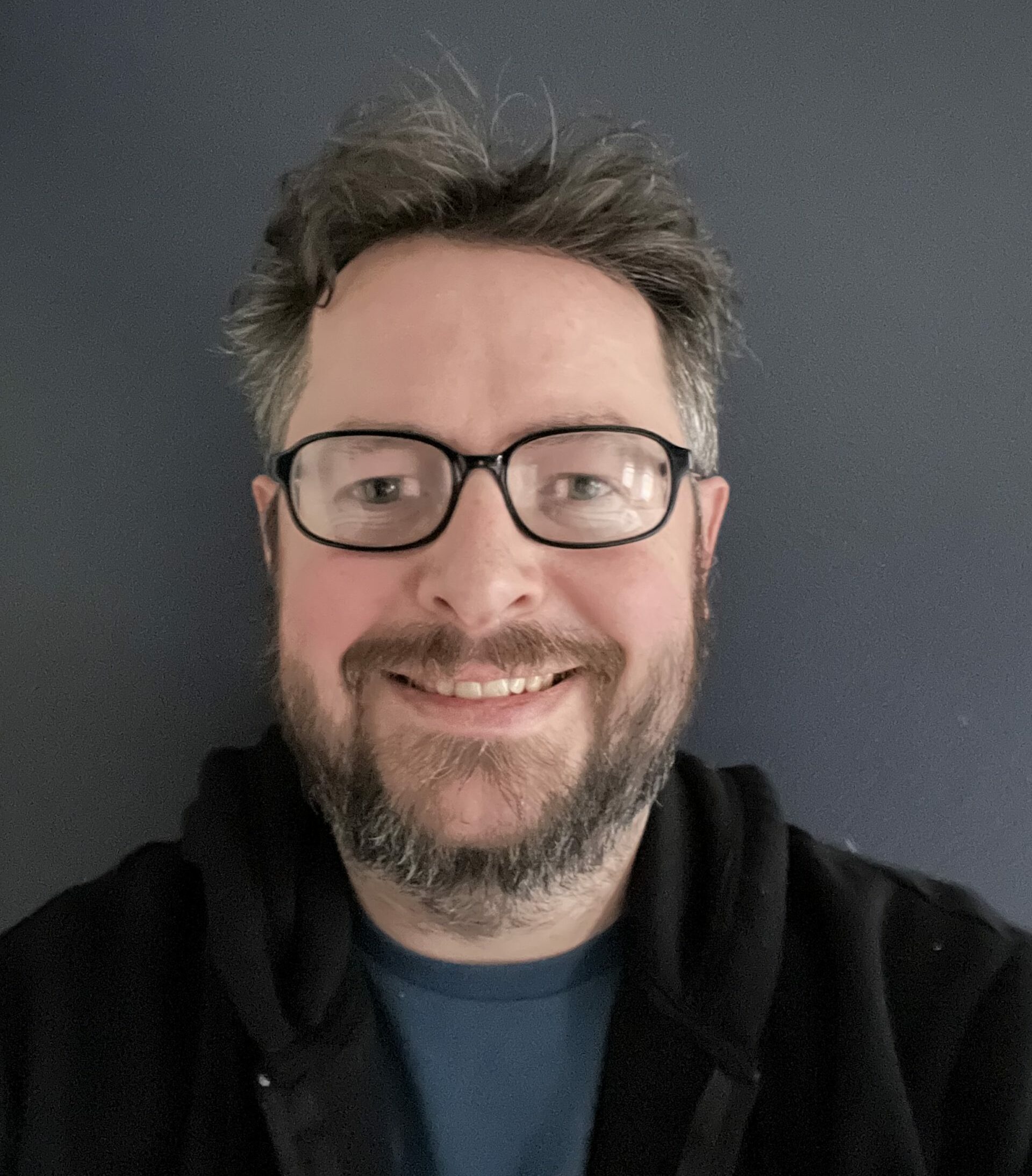 Matthew Burleigh has been writing tech tutorials since 2008. His writing has appeared on dozens of different websites and been read over 50 million times.
After receiving his Bachelor's and Master's degrees in Computer Science he spent several years working in IT management for small businesses. However, he now works full time writing content online and creating websites.
His main writing topics include iPhones, Microsoft Office, Google Apps, Android, and Photoshop, but he has also written about many other tech topics as well.