Using our smartphones and connecting to the Internet is so easy these days that we often take it for granted.
Our iPhones can connect to networks, either cellular or Wi-Fi, and use data at a pretty extraordinary rate.
If you're traveling in another country then you can still connect to data networks, but the cost could be pretty high.
Our tutorial below will show you how to turn off roaming on iPhone if you are concerned about potentially high mobile bills while you are out of the country.
You can also check out our data roaming iPhone 13 video on YouTube.
How Do I Turn Off Data Roaming on the iPhone? – Quick Summary
Open the Settings app.
Choose the Cellular option.
Select Cellular Data Options.
Turn off Data Roaming.
The section below includes additional information about how to turn off roaming on iPhone, as well as pictures for these steps.
Deal of the Day
Sale
Apple AirPods (2nd Generation) Wireless Ear Buds, Bluetooth Headphones with Lightning Charging Case Included, Over 24 Hours of Battery Life, Effortless Setup for iPhone
HIGH-QUALITY SOUND — Powered by the Apple H1 headphone chip, AirPods (2nd generation) deliver rich, vivid sound.
EFFORTLESS SETUP — After a simple one-tap setup, AirPods are automatically on and always connected. They sense when they're in your ears and pause when you take them out. And sound seamlessly switches between your iPhone, Apple Watch, Mac, iPad, and Apple TV.
Last update on 2023-12-04 / Affiliate links / Images from Amazon Product Advertising API | As an Amazon Associate, I earn from qualifying purchases.
Your cellular plan for your iPhone 5 likely includes stipulations that will charge you extra if you travel outside of your home network.
This is rare in the United States but is very common when traveling internationally.
If you are unsure of your cellular provider's data roaming policies, then you should contact them prior to any international travel to see what types of charges you may be subjected to.
But you can typically use your iPhone 5 on Wi-Fi networks when you are traveling internationally, which can be a very convenient way to stay in touch.
So if you are going to be traveling with your iPhone 5 and want to avoid any roaming charges due to data consumption, then follow the steps below on how to turn off roaming on iPhone devices.
Video About Changing the iPhone Data Roaming Setting
What is Data Roaming on iPhone?
Before you decide whether or not you want to turn off the data roaming feature on your iPhone, you might be wondering what it is.
Your iPhone needs access to a data network when you are connected to cellular instead of Wi-Fi.
Being connected to this network lets you download emails, stream media, browse the Internet, and essentially acquire information in the apps that you use on the device.
These data networks are owned by cellular providers, and the monthly fee that you pay your provider lets you use a certain amount of data on their network each month.
If you are somewhere where your phone can't connect to your provider's data network, then you have the option of connecting to a different provider's network.
This type of connection requires you to have the data roaming option enabled on your phone so that your phone can find and connect to these other networks.
Using data on another provider's network is usually more expensive than using your own network, and can result in some rather high charges, depending on how much of that data you use.
Data roaming simply means that your iPhone can connect to any data network that it finds, without a concern for the potential cost.
How to Disable Data Roaming on an iPhone in iOS 12 (Guide with Pictures)
The steps in this section were performed on an iPhone running iOS 12. If you are using an older version of iOS and you don't see some of the options shown here, then continue to the next section for information on disabling data roaming in older versions of iOS.
Step 1: Open the Settings app.
Step 2: Choose the Cellular option.
Step 3: Select the Cellular Data Options button.
Step 4: Touch the Roaming button.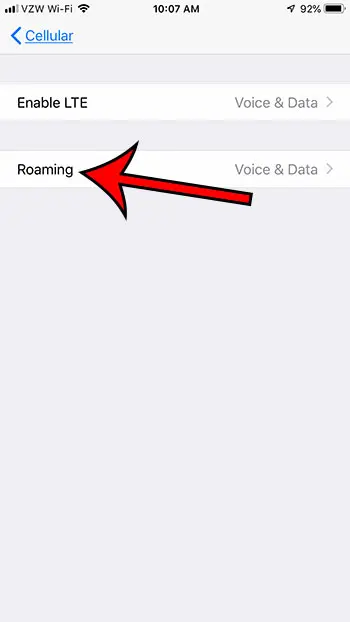 Step 5: Tap the button to the right of Data Roaming to turn it off.
Now that you know how ot turn off roaming on iPhone you will be able to control this setting, and ultimately your cellular bill, while you are traveling in other countries.
Note that there is a separate Voice Roaming option that you might want to turn off as well if you would like to stop any kind of roaming from occurring.
As mentioned above, the next section includes steps and information for turning off data roaming in older versions of iOS.
Old Method – How to Disable iPhone 5 Data Roaming
The steps in this article will show you how to disable data roaming on your iPhone 5 in iOS 7. If you are traveling internationally with your iPhone 5 and wish to avoid excessive charges from your cellular provider, then you might want to read this article and learn how to turn off all types of roaming on your iPhone 5.
Step 1: Tap the Settings icon on your Home screen.
Step 2: Select the Cellular option.
Step 3: Tap the Roaming button.
Step 4: Touch the button to the right of Data Roaming.
You will know that it is turned off when there is not any green shading around the button. For example, Data Roaming is turned off in the image below.
Once you are familiar with how to turn off roaming on iPhone, you will be able to toggle this setting on or off as needed so that you don't wind up with an unexpectedly high cellular bill after a vacation or work trip.
Note that there are other roaming options on this screen as well. For example, you can also turn off voice roaming if you are concerned about potential roaming charges that may occur from voice usage.
Many mobile providers have options for international travel that can be much more cost effective that romain.g For example, Verizon has a TravelPass feature that you can enable which lets you use data in other countries at a much lower cost. You just need to make sure to have it activate before you travel.
Do you have the Netflix app on your iPhone and find that it often uses a considerable amount of your monthly data? Learn how to restrict Netflix to Wi-Fi on the iPhone 5 and prevent it from using any cellular data.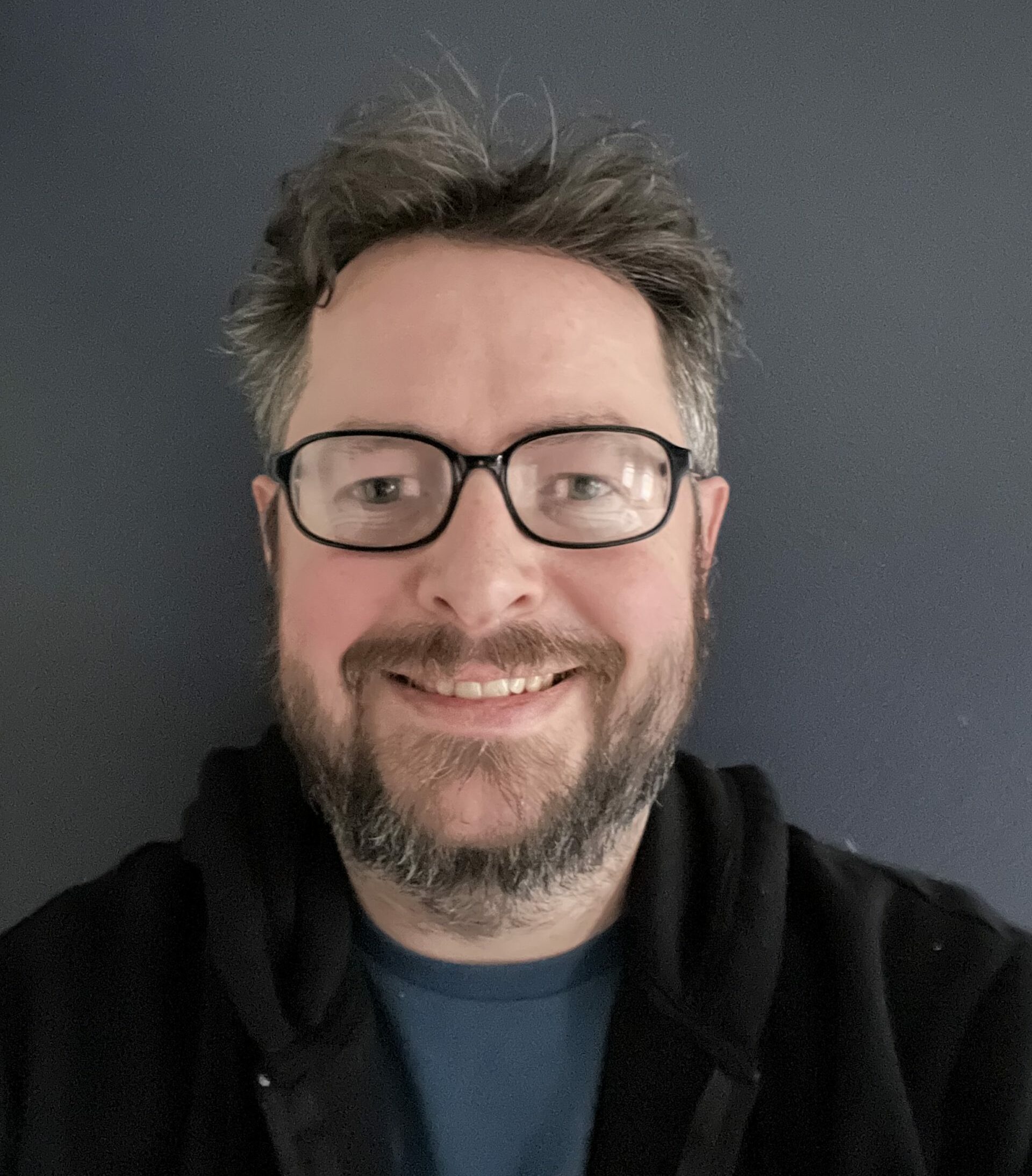 Matthew Burleigh has been writing tech tutorials since 2008. His writing has appeared on dozens of different websites and been read over 50 million times.
After receiving his Bachelor's and Master's degrees in Computer Science he spent several years working in IT management for small businesses. However, he now works full time writing content online and creating websites.
His main writing topics include iPhones, Microsoft Office, Google Apps, Android, and Photoshop, but he has also written about many other tech topics as well.