Are you often applying tags for the importance of your emails in Microsoft Outlook?
While this only takes a couple of steps, it might be something that you wish you could change by default.
Luckily there is a default importance level setting in Microsoft Outlook 2013, which we will show you how ot set in our tutorial below.
How to Make Emails High or Low Importance in Outlook By Default
Open Outlook.
Select the File tab.
Choose the Options button.
Click the Mail tab.
Select the Default Importance Level dropdown menu and choose an option.
Click OK.
Our guide continues below with additional information on how to change the default importance level for emails that you send from Microsoft Outlook 20134, including pictures of these steps.
If you frequently email with other Outlook users, then you may have seen a little blue arrow or a red exclamation point show up alongside messages. This indicates an importance level for that message which was set by the sender of the message. Typically the importance level of a message can be changed at the sender's discretion, on an individual message basis.
But if you wish to change the importance level of every email message that you send, then it can be easier to simply change the default importance level instead. This allows you to send your messages with either Low Importance or High Importance by default, instead of the Normal setting that is used in a standard Outlook 2013 installation. Our guide below will show you where to find and change this setting.
You can read our Outlook red exclamation mark article for additional information on using importance level tags for the emails that you send.
Setting the Default Importance Level for Messages in Outlook 2013 (Guide with Pictures)
The options below will instruct you as to how to set the default importance level for new email messages that you create.
This means that every email message will be sent with the importance level that you select. If you would prefer to adjust the importance level away from the default Normal option on a per-message basis, then this article will show you how.
Step 1: Open Outlook 2013.
Step 2: Click the File tab at the top-left corner of the window.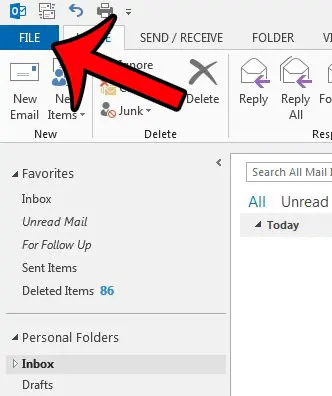 Step 3: Click Options in the column at the left side of the window.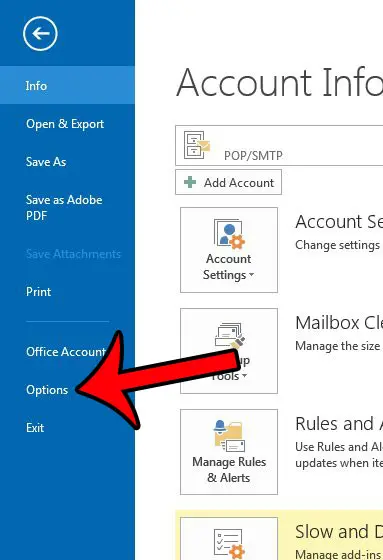 Step 4: Click the Mail tab at the left side of the Outlook Options window.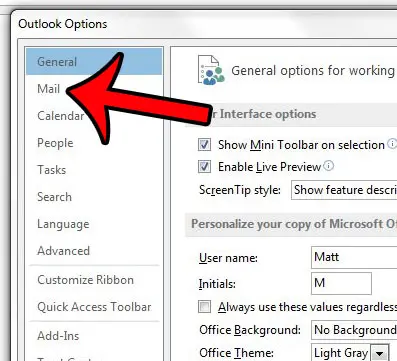 Step 5: Scroll down to the Send Mail section, then click the drop-down menu to the right of Default importance level, and select the level that you want to use for new messages. Click the OK button at the bottom of the window when you are finished to save your changes.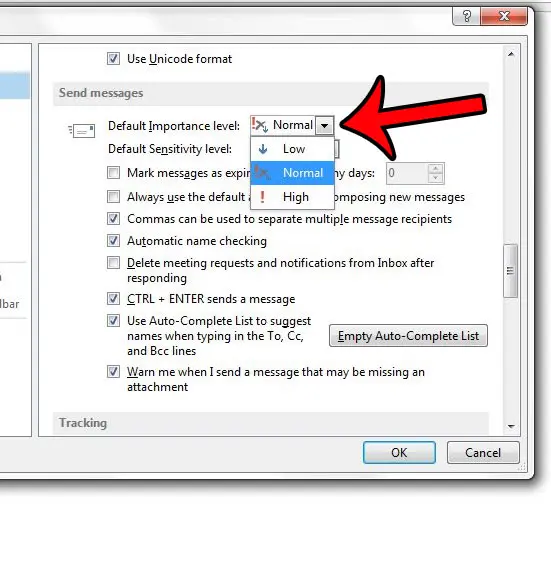 Now that you know how to change the default email importance level in Microsoft Outlook you will be able to use the high or low importance tag for every email that you send, if that is something that you want to do.
Did you know that you can tell Outlook 2013 when to send an email message? This can be really helpful if you need to send a message later in the day, but may not be available to send it at that time. Learn how to delay delivery in Outlook 2013 and start taking advantage of this useful feature.
Continue Reading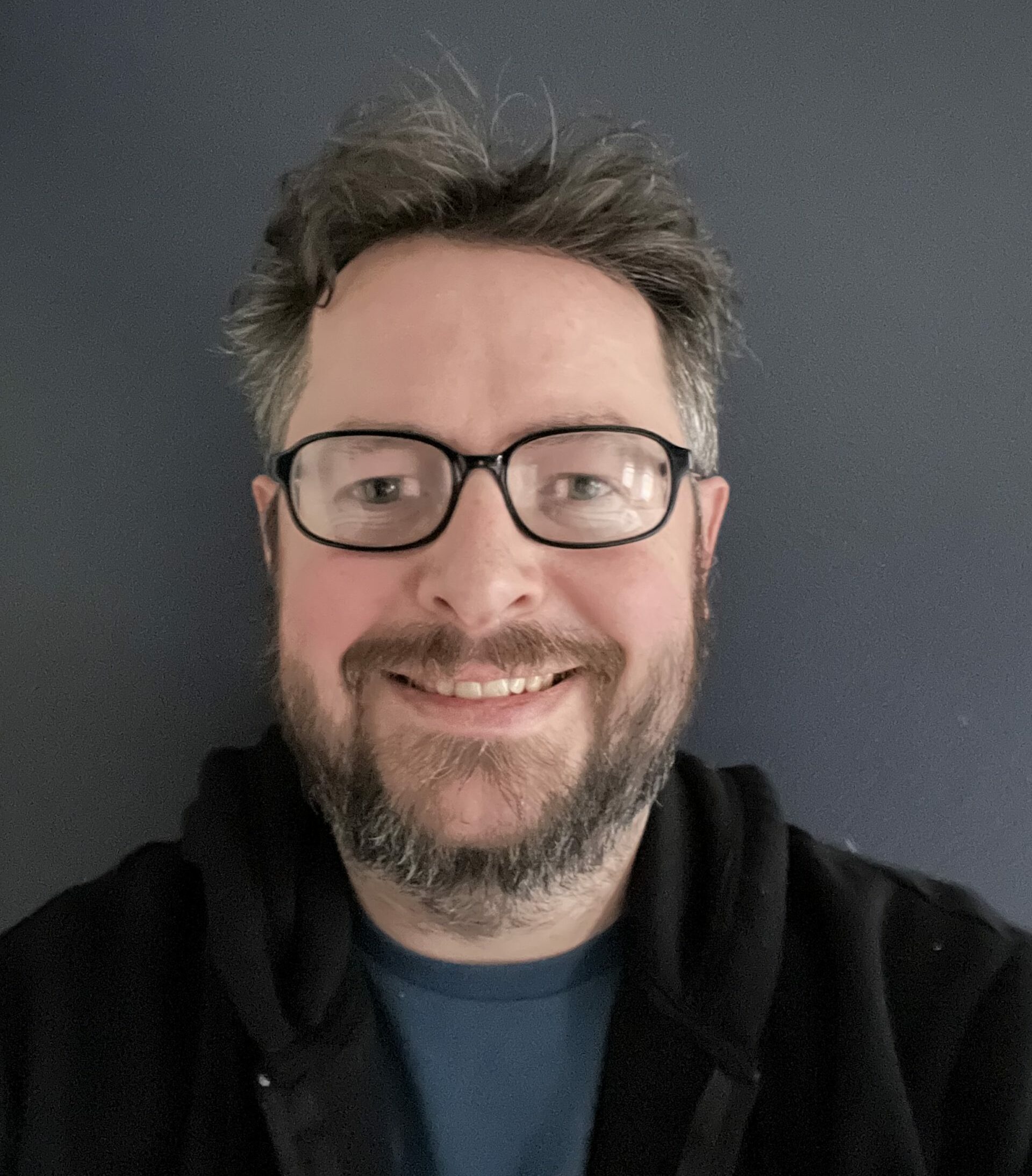 Matthew Burleigh has been writing tech tutorials since 2008. His writing has appeared on dozens of different websites and been read over 50 million times.
After receiving his Bachelor's and Master's degrees in Computer Science he spent several years working in IT management for small businesses. However, he now works full time writing content online and creating websites.
His main writing topics include iPhones, Microsoft Office, Google Apps, Android, and Photoshop, but he has also written about many other tech topics as well.