There are some settings in a document that get changed more than others. Whether it's margins, font size, or font color, it's important that those options are available in the mobile version of the app.
Fortunately, you can learn how to change font color in Google Docs on an iPhone if you need a different color for your text.
Our tutorial below will show you where to find and use this option.
How to Change Text Color on Google Docs Mobile
Open the Docs app.
Select the document.
Tap the pencil button.
Select the text.
Touch the A button.
Select Text color.
Choose the color.
Our article continues below with additional information on how to change font color in Google Docs, including pictures of these steps.
When you are formatting in Google Docs, how to change certain settings like the font style or font size is a useful thing to know. Other things, like how to do subscript, can be useful, too, but may not be something that you have to worry about all the time.
While you might change the font with some frequency, depending on the requirements of your school or organization, it's possible that you won't need to change the text color very often, which can leave you wondering how to do so.
The Google Docs mobile app on your iPhone provides you with many of the same options that you find when editing documents on your computer.
Included among these options is the ability to change the text color for existing or future text.
However, if you are new to Google Docs mobile, or if you simply haven't had to make a formatting change like this before, then you may be struggling to find that option.
Our guide below will show you how to select some text in your document then switch your text color to something else.
Learn how to strikethrough in Outlook if you use Microsoft's email program for work or school and have been trying to find this formatting option.
How to Change Text Color in Google Docs iPhone App (Guide with Pictures)
The steps in this article were performed on an iPhone 11 in iOS 13.6. I am using the most current version of the Google Docs app that was available when this article was written.
Step 1: Open the Google Docs app.
Step 2: Select your document.
Step 3: Touch the pencil icon at the bottom-right of the screen.
Step 4: Select the text to change, or tap where you wish to start typing your different-colored text.
Step 5: Touch the A button at the top of the screen.
Step 6: Choose the Text color option.
Step 7: Select the desired text color.
In the Docs app on your iPhone you aren't able to select a custom color, and will need to use the different options on the slider. However, you can choose a custom color if you are changing the document on your laptop or desktop computer.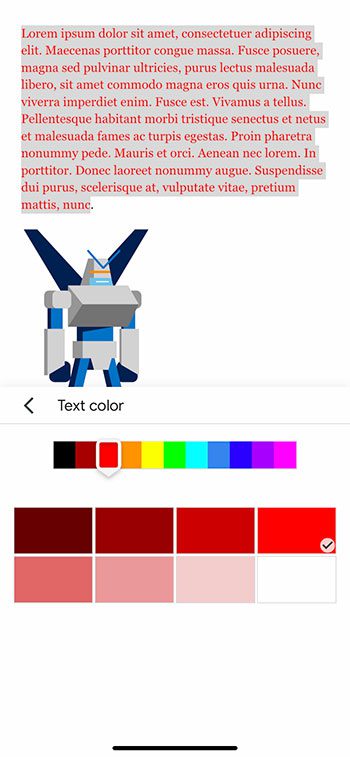 You can then tap on the document body again to close the menu.
Now that you know how to change font color in Google Docs mobile you will be able to make other similar changes by selecting text and choosing different formatting options.
You can select text by tapping and holding on a word, choosing the Select option, then dragging the handles until everything that you wish to change is selected. Alternatively you could choose the Select All option to apply a change to everything in the document.
Related: If you want to use a different font for new documents in Google Docs, then this how to make a font default in Google Docs guide can help.
More Information on How to Change Text Color – Google Docs
The steps in this guide focus specifically on changing text color in the Google Docs iPhone app, but you can also change text color in the browser version of Docs on your computer. Simply select the text that you wish to change, then click the Text color button in the toolbar above the document and choose the desired text color.
You can remove text color by selecting the text and choosing black as the desired text color, or you can choose the clear formatting when the text is selected. In Google Docs on a desktop or laptop the "Clear formatting" button is in the toolbar, and looks like a T with a horizontal line through it. In Google Docs mobile the "Clear formatting" option is at the bottom of the menu where you initially change the text color.
The highlight color listed under the text color option allows you to change the background color behind the selected text. Just like with the option of changing the color of the text that we discussed in this article, you simply highlight text that you want to change, tap the A button, select Highlight color, then choose the color you want.
Video About Changing Google Docs Mobile Fonts
You can check out this video for more information about changing the font for a selection in your document on an iPhone.
Continue Reading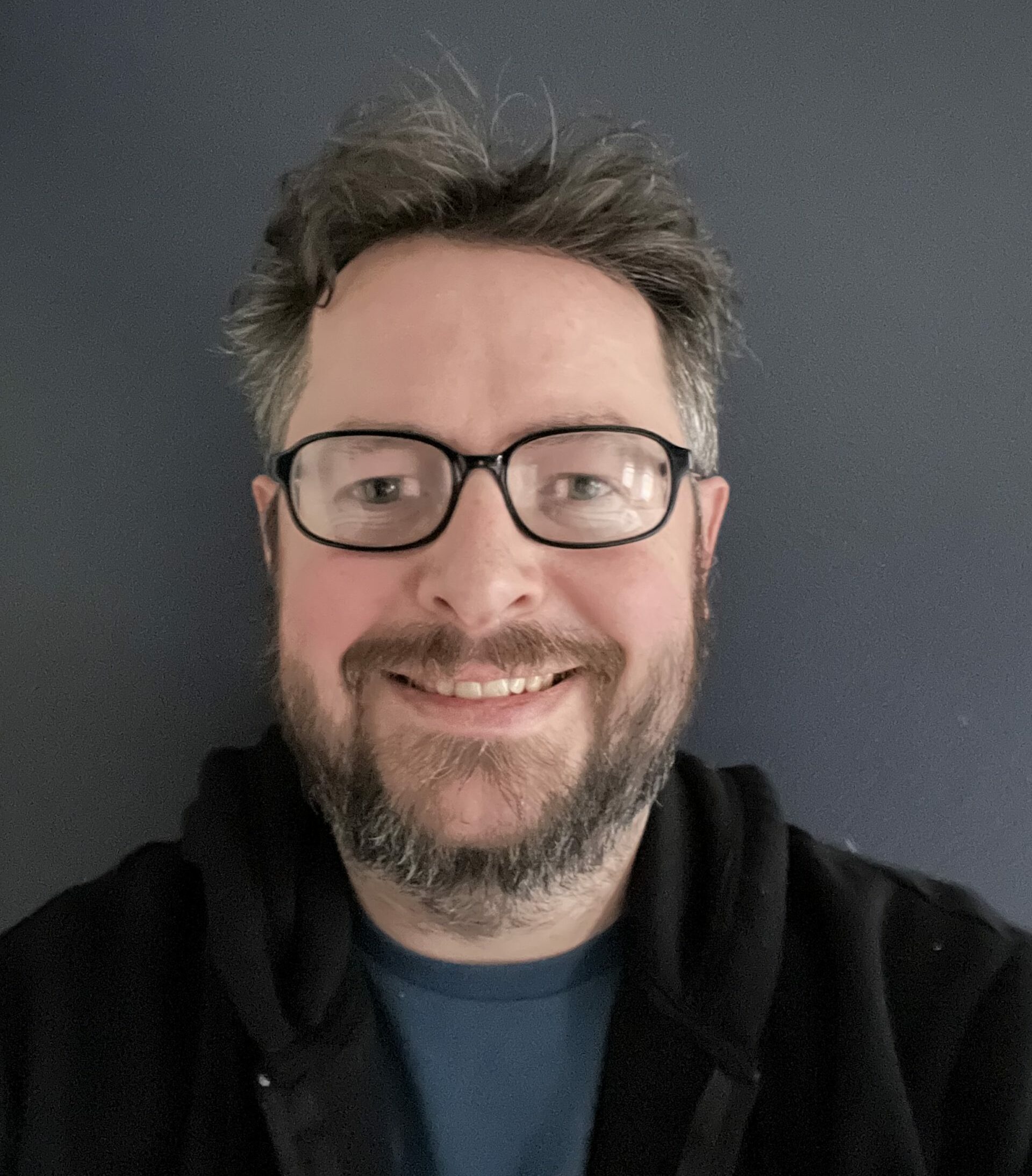 Matthew Burleigh has been writing tech tutorials since 2008. His writing has appeared on dozens of different websites and been read over 50 million times.
After receiving his Bachelor's and Master's degrees in Computer Science he spent several years working in IT management for small businesses. However, he now works full time writing content online and creating websites.
His main writing topics include iPhones, Microsoft Office, Google Apps, Android, and Photoshop, but he has also written about many other tech topics as well.