When you start creating a spreadsheet from scratch, you may have a good idea of what the final layout of that spreadsheet will entail.
In the case of smaller and simpler sheets, there might only be a few columns of data to work with, making it unlikely that something new will arise, which dictates the addition of another piece of information.
But you may find yourself in a situation where you need to add a column into the middle of an already-existing spreadsheet, and manually moving the data over might feel impractical.
Fortunately, Google Sheets offers you a way to selectively insert a column to the left or right of a column that is already in the sheet.
How to Add a Column in Google Sheets
The steps in this article were performed in the Web browser version of Google Sheets. This guide assumes that you currently have an existing spreadsheet and that you wish to add a column in between two of your existing columns.
Step 1: Go to your Google Drive at https://drive.google.com/drive/my-drive and open the spreadsheet file into which you want to add a new column.
Step 2: Click a column heading to the left or right of where you wish to insert the new column.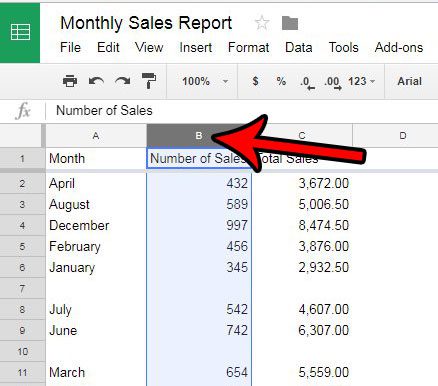 Step 3: Click the Insert tab at the top of the window.
Step 4: Select the Column left option to add a column to the left of the currently-selected column, or select the Column right option to add one to the right of the currently-selected column.
Now that you know how to insert a column in Google Sheets, you can easily add an entire additional column of data inside of an existing spreadsheet.
Do you need to simultaneously change the width of many of your columns? Learn how to change the width of multiple columns in Google Sheets and quickly give uniform widths to many of the columns in your spreadsheet.
Continue Reading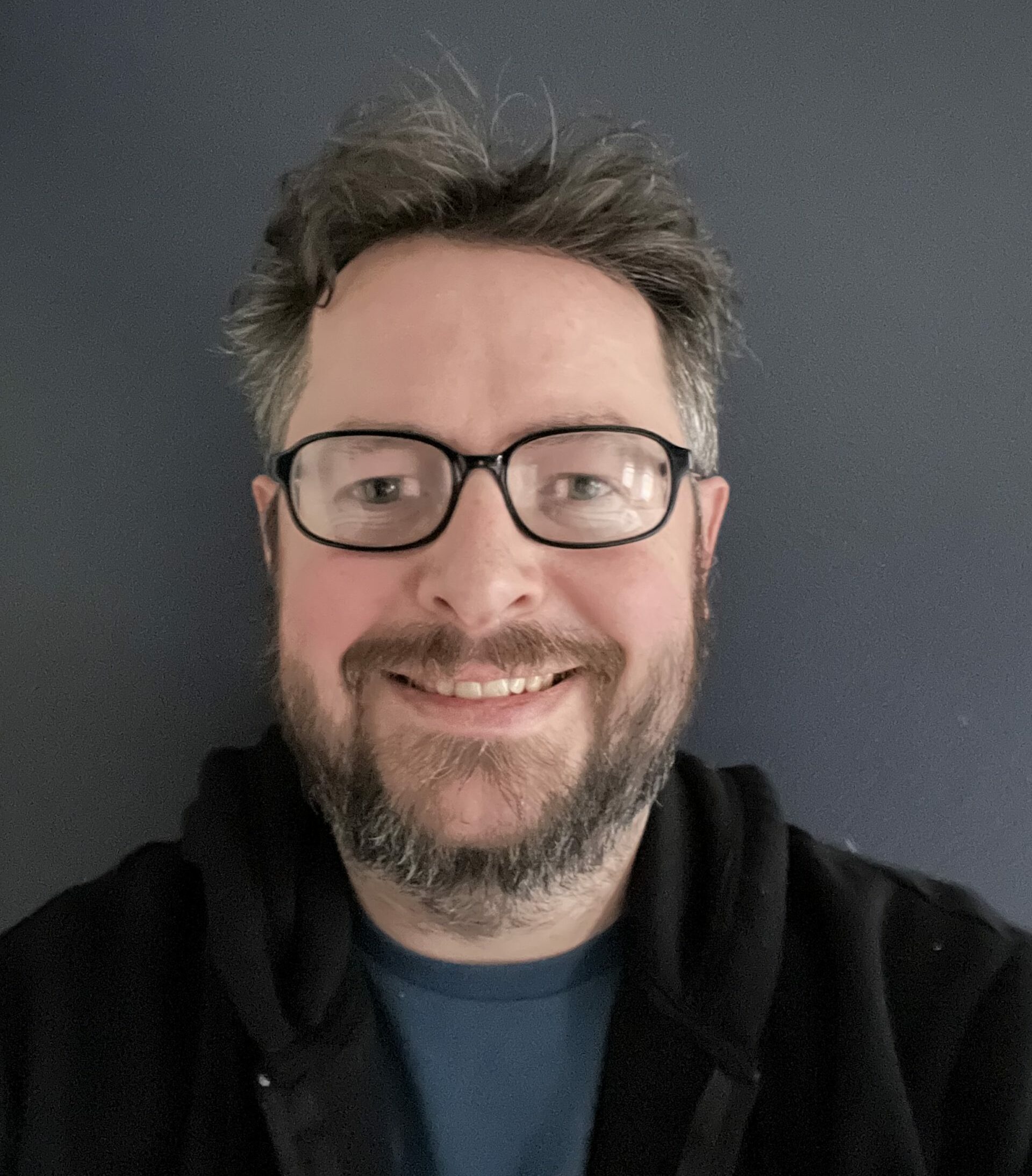 Matthew Burleigh has been writing tech tutorials since 2008. His writing has appeared on dozens of different websites and been read over 50 million times.
After receiving his Bachelor's and Master's degrees in Computer Science he spent several years working in IT management for small businesses. However, he now works full time writing content online and creating websites.
His main writing topics include iPhones, Microsoft Office, Google Apps, Android, and Photoshop, but he has also written about many other tech topics as well.