If you've followed our instructions in this article about how to fix print spooler problems with your HP Laserjet P2055, then your printer should be properly installed, and you should be familiar with the different methods for fixing common print errors.
However, if you are noticing that some print jobs are being printed with an extra page, then you may need to make further adjustments to your printer settings.
Specifically, if these extra pages include a strange address that includes the phrase get /devmgmt/discoverytree.xml http/1.1, then your printer has its' status notifications enabled.
Fortunately, this is not indicative of any serious problems, and the settings can quickly be adjusted from the P2055's Printer Properties menu.
Resolving the GET/DEVMgmt/DiscoveryTree.xml HTTP/1.1 Host 127.0.0.1:8080 Extra Page Problem
We have previously discussed the generic method for resolving the problem that some HP Laserjets have with printing the extra status notification page. Click here to read that article. However, for the HP Laserjet P2055 specifically, with the HP Laserjet P2050 Series PCL6 driver installed, you can follow the instructions below.
1. Click the Start button at the bottom-left corner of your screen, then click Devices and Printers.
2. Right-click the HP Laserjet P2050 Series PCL6 option, then click Printer Properties.
3. Click the Device Settings tab at the top of the window.

4. Click the drop-down menu near the bottom of the window, to the right of Printer Status Notification, then click the Disabled option.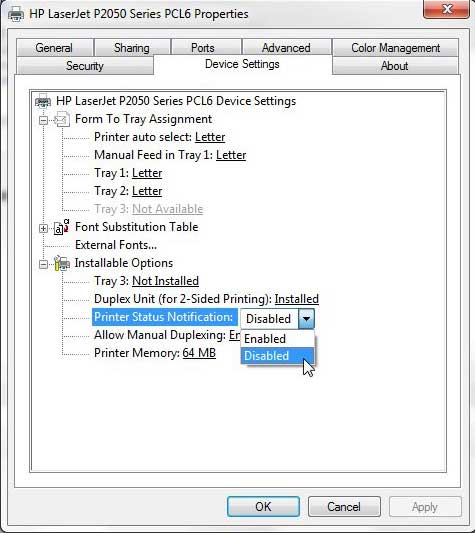 5. Click the Apply button, then click the OK button.
Note that most of the future changes that you will want to make to the way your HP Laserjet P2055 operates can be found somewhere on this Printer Properties menu.
To make changes to how a document looks when it is printed, utilize the options found on the Printing Preferences menu that is displayed when you right-click the printer in the Devices and Printers menu.
You can also access the Printing Preferences menu by clicking the General tab on the Printer Properties menu and then clicking the Preferences button at the bottom of the window.
Continue Reading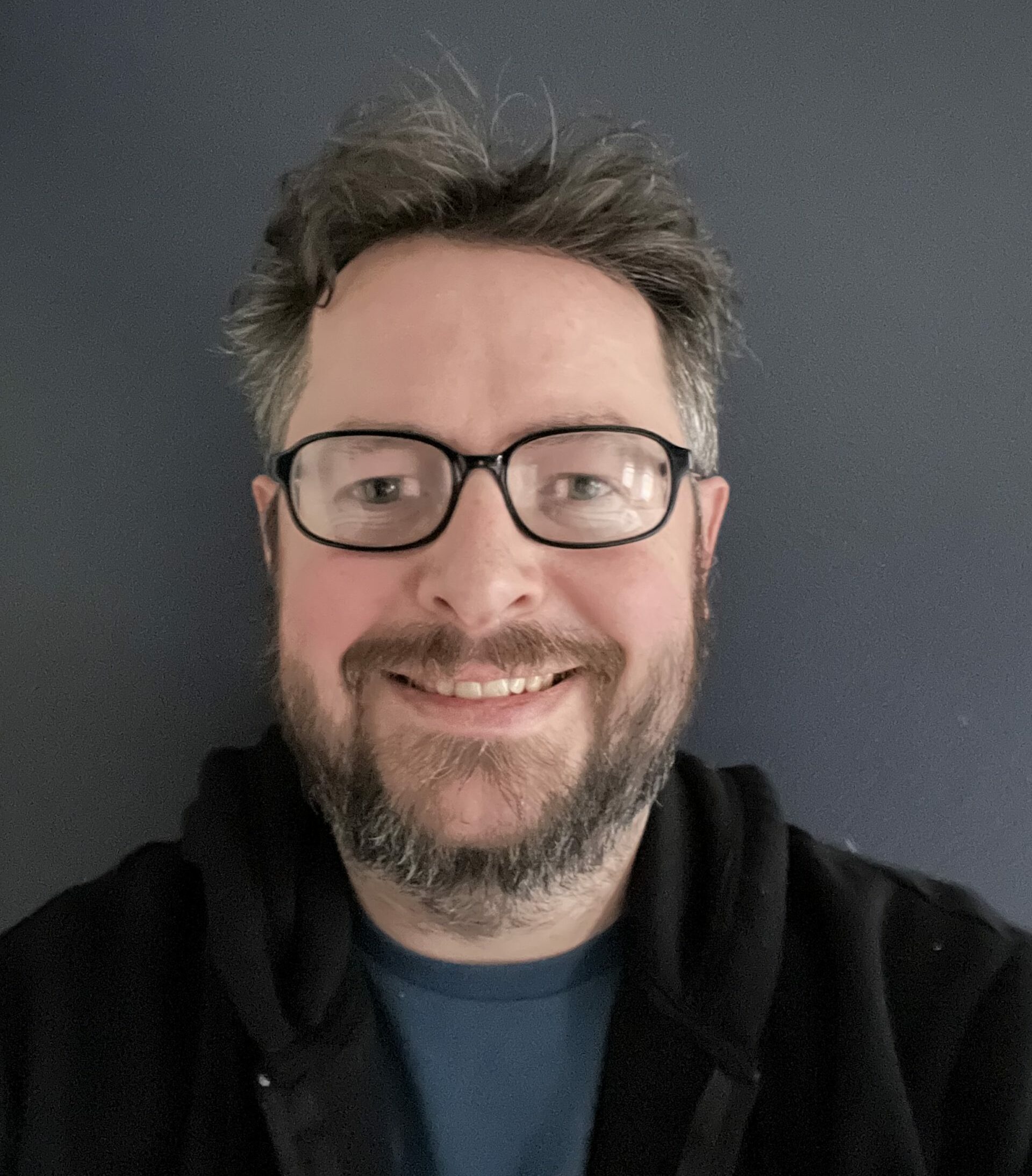 Matthew Burleigh has been writing tech tutorials since 2008. His writing has appeared on dozens of different websites and been read over 50 million times.
After receiving his Bachelor's and Master's degrees in Computer Science he spent several years working in IT management for small businesses. However, he now works full time writing content online and creating websites.
His main writing topics include iPhones, Microsoft Office, Google Apps, Android, and Photoshop, but he has also written about many other tech topics as well.