Have you had someone in a text message conversation like a message that you sent from your iPhone 13?
The first time you see this happen, it can be pretty interesting, and it may be something that you would like to try out on your own.
Fortunately, you can do it pretty quickly to the messages that you receive by following the steps in our tutorial below.
You can like a text message on an iPhone 13 by opening messages and then a conversation, finding the message, tapping and holding on it, then touching the thumbs up icon.
How to Give a Thumbs Up to an iPhone Text
Open Messages.
Select the conversation.
Tap and hold on the message.
Touch the thumbs up icon.
Our guide continues below with additional information about how to like a message on iPhone 13, including pictures of these steps.
Many social media applications and websites provide their users with the ability to like or dislike a post.
This is a useful option so that the creator and others can see the general opinion of the content in question.
This is a feature that is also available for text messages on your iPhone 13, albeit in a slightly different manner.
If you have seen others like messages that you've sent, or if you heard someone talking about it and were curious, then you can find out about liking iPhone texts in the next section of this tutorial.
Related: How to Find Old Messages on iPhone Without Scrolling
How to Use iMessage Reactions on an iPhone 13
The steps in this article were performed on an iPhone 13 in the iOS 16.4 operating system. These steps will also work for most other iPhone models using most recent versions of iOS.
Step 1: Open the Messages app on your iPhone.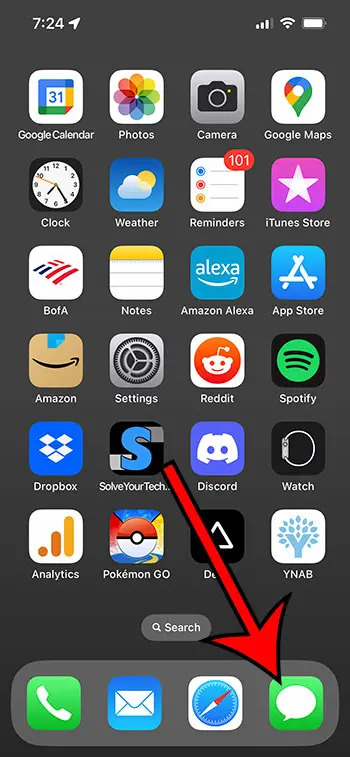 Step 2: Select the conversation with the message that you wish to like.
Step 3: Touch and hold on to the message.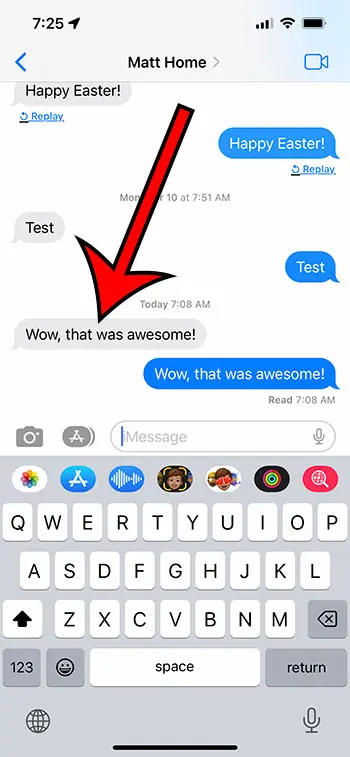 Step 4: Tap the thumbs up icon to apply it to the message.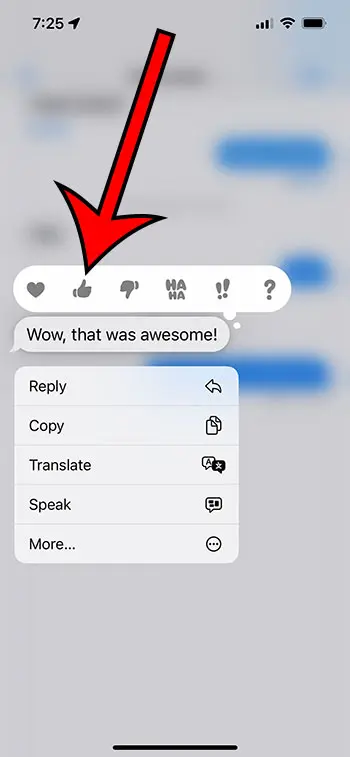 Note that there are several other reactions options there, including:
a heart
thumbs up
thumbs down
HaHa
!!
?
Now that you know how to like a message on iPhone 13, you can use this tool to apply any of the various available reactions to the other iMessages or text messages that you receive on the device.
Have you ever sent a text message with a green bubble when the rest of the conversation was in blue bubbles?
The next section will discuss why this happens on occasion and why it might not be an indication that you've been blocked.
Why Are iMessages Sent as Text Messages?
If you send a text message and it winds up being green instead of blue, then you might think that you've been blocked.
While this is a possibility, There are several other reasons why this might occur.
For additional information on this topic, you can read our full guide about an iMessage sent as text message.
The most common reason this happens is that the recipient is on an Android device. People switch phones all the time, and they might have gone from an iPhone to Android.
Their phone is turned off, or it runs out of battery.
They have a bad cellular or Internet connection, or you have a poor connection.
The iMessage service might be down, or one of the conversation participants could have it turned off.
So it's a good idea to consider any of these possibilities if you see a green text instead of a blue one. You can try waiting for a little while and sending another text to see if it continues. Usually, the problem will correct itself fairly quickly.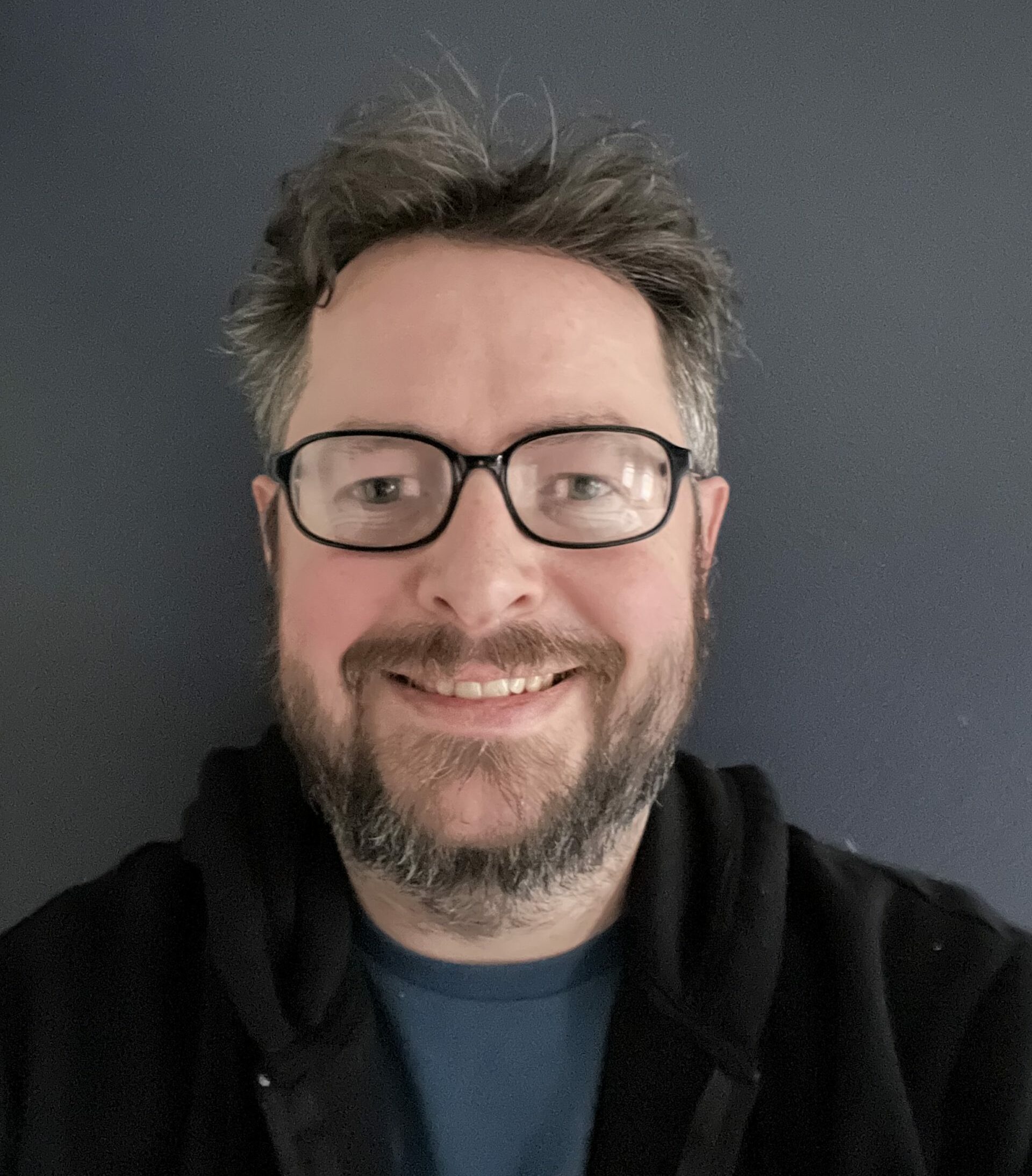 Matthew Burleigh has been writing tech tutorials since 2008. His writing has appeared on dozens of different websites and been read over 50 million times.
After receiving his Bachelor's and Master's degrees in Computer Science he spent several years working in IT management for small businesses. However, he now works full time writing content online and creating websites.
His main writing topics include iPhones, Microsoft Office, Google Apps, Android, and Photoshop, but he has also written about many other tech topics as well.