Your iPhone has enough storage space to accommodate a lot of different apps, so you may have a number of them installed that you don't use very often.
As the number of installed apps increases, so does the difficulty in finding the right app on your Home screen.
Our tutorial below will show you a quick way to find installed apps on an iPhone using a helpful search tool.
How to Find an Installed App on Your iPhone
Swipe down on your Home screen.
Type the app name into the search field.
Tap the app in the list of search results.
Our guide continues below with more information on locating an installed iPhone app, including pictures of these steps.
Related Topic: You can check out this why does my iPhone keep uninstalling apps guide if your phone is automatically deleting apps that you haven't used in a while.
Once you discover the benefit of all of the excellent apps available in Apple's App Store, it's easy to start downloading any app that you think could be interesting.
Eventually, however, this can lead to multiple pages of app icons on your device that do not seem to be in any discernible order.
Fortunately, you can learn how to find installed apps on iPhone with the help of the Spotlight Search feature on your iPhone.
But if you go to use Spotlight Search and discover that it is not displaying apps in your search results, then you will need to configure Spotlight Search to show apps in your results.
This is something that takes only a few seconds, however, and can be extremely helpful in finding rarely used apps among everything installed on your device.
If you have a lot of apps that you aren't using, then you should consider deleting some of them.
New Method – How to Quickly Find an App That is Installed on an iPhone (Guide with Pictures)
The steps in this section were performed on an iPhone 13 in the iOS 15.4.1 operating system. We will discuss finding apps with the iPhone search in this section.
Use these steps to find an installed iPhone app.
Step 1: Swipe down on the middle of your Home screen.
Drag your finger down on the middle of the Home screen.
Step 2: Type the app's name into the search field at the top of the screen.
Enter the app name into the search box.
Note that your iPhone will be able to provide a little help if you misspell the name of the app, but its ability to find apps with misspelled searches is fairly limited.
Step 3: Tap the app icon in the search results to open the app.
Touch the app to open it.
Now that you know how to find installed apps on an iPhone, you will have a much simpler time locating and launching apps that you don't use very often.
If you know that you have an app installed and it's not appearing in search, you can go to Settings > Siri & Search > then select the apps and confirm that the Show in Search option is enabled.
if you are using an older version of iOS, then you may need to turn on the Spotlight Search setting that lets the device search for apps. We will discuss that in the next section.
Related: How to Open Settings on an iPhone If You Cannot Find the Icon
Old Method – How to Find an App That You Installed on Your iPhone (Guide with Pictures)
This article is going to show you how to set up your iPhone to make your apps searchable with Spotlight Search. This will allow you to type the name of an app into the Spotlight Search, then launch it by touching the search result.
Step 1: Tap the Settings icon on your Home screen.
Step 2: Scroll down and touch the General option.
Step 3: Tap the Spotlight Search option.
Step 4: Touch the Applications option to place a blue check mark to the left of it.
Step 5: Touch the Home button under your screen to exit the menu, then swipe down from the top of the screen to bring up the Spotlight Search.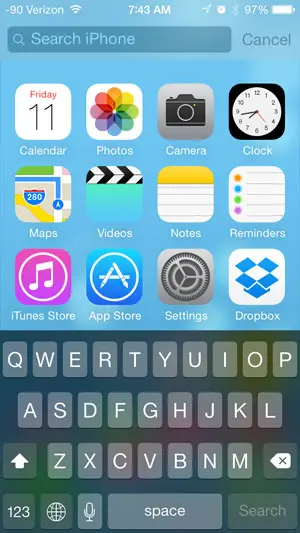 Step 6: Type the name of the app that you want to find, then touch the search result displayed under Applications.
This will launch the app.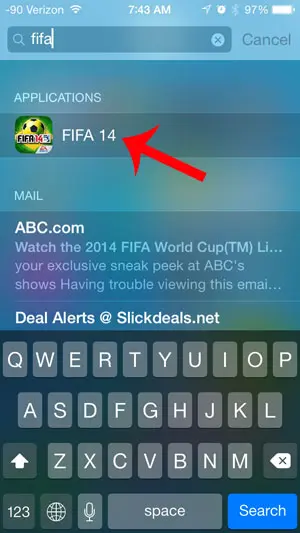 Our tutorial continues below with additional discussion about ways that you can locate an app on your iPhone that you know is installed but aren't able to find it.
Where is the App That I Just Installed on My iPhone?
After you go through the process of searching for, downloading, and installing an app from the App Store on your iPhone, you will see an "Open" button that you can use to launch the app.
While going back to the App Store and searching for the app is a way to open it, that may not be the most efficient way to get to an app on your device.
In older versions of iOS, you needed to tell your iPhone that it should show apps in search results. However, in newer versions of iOS, like iOS 15, it searches for apps by default. This makes it much easier to learn how to find installed apps on iPhone.
Now you would need to go to Settings > Siri & Search > and select an app, then tap the button next to Show App in Search if you want to choose whether or not it should appear in Spotlight Search results.
There is also now a place on your iPhone called the App Library where you can see everything installed on your iPhone in one place. The installed apps are grouped by type into folders, which you can use to locate the apps you need.
If you want to know how many apps are installed on your iPhone, you can find that information by going to Settings > General > About > and finding the Apps value in the table.
Are you running out of space for iOS updates and larger apps? Check how much space is left on your device to see what takes up the most space and determine what you can remove.
Frequently Asked Questions About How to Find Apps on iPhone
What is the Search button at the bottom of my iPhone Home screen?
The iOS 16 update made some changes to the iPhone interface, including adding a search button at the bottom of the Home screen pages.
If you tap that button, it will also open the Spotlight Search utility.
Note that the search bar is also closer to the middle of the page in iOS 16 instead of at the top.
How do I uninstall an iPhone app?
If you scroll through the apps on your iPhone, you can tap and hold on one that you want to remove, which will bring up another menu.
You will touch the Remove App button here, then select Delete App on the pop-up window.
How do I find the screen with all the apps installed on the device?
If you keep swiping to the left on your Home screens, you will eventually get to the iPhone's App library.
Here you can see all of the third party apps that you have installed from the App Store, all of the default iOS apps that were on the device when you got it, and any other apps that you may have acquired.
How do I organize my iPhone apps into an alphabetical list/
There is an option on the iPhone to put all of the default apps back into their original location, which will also put all of the new apps that you have downloaded into alphabetical order.
You can find this by going to Settings > General > Transfer or Reset iPhone > Reset > Reset Home Screen Layout.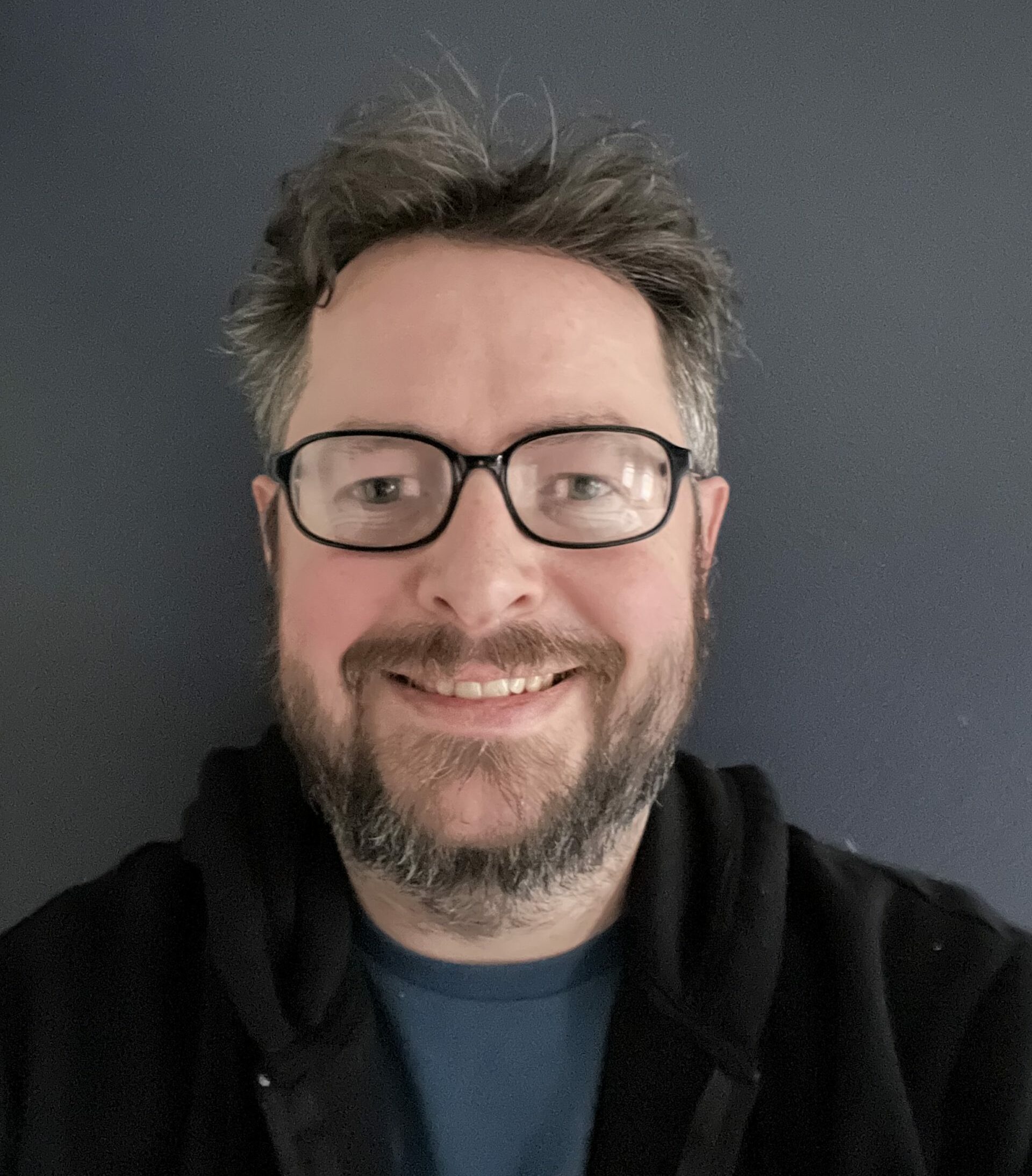 Matthew Burleigh has been writing tech tutorials since 2008. His writing has appeared on dozens of different websites and been read over 50 million times.
After receiving his Bachelor's and Master's degrees in Computer Science he spent several years working in IT management for small businesses. However, he now works full time writing content online and creating websites.
His main writing topics include iPhones, Microsoft Office, Google Apps, Android, and Photoshop, but he has also written about many other tech topics as well.