While you may be very familiar with finding the things you need on your iPhone, whether it's files, emails, or apps, adding more content can increase the difficulty. Fortunately your iPhone has an awesome search feature called Spotlight Search that makes things a lot easier. We will show you how to search your iPhone 6 with this tool in the guide below.
Apple devices, such as the iPhone, iPad and Macbooks, have a helpful feature called Spotlight Search. This feature allows you to search your computer and the Internet for information. Whether you are looking for a bit of text in a note or email, or if you want to use an app that you cannot find on one of your home screens, Spotlight Search is able to find it for you.
But Spotlight Search is different from most of the functions and features on your iPhone, in that it cannot be accessed through an app or menu. Out guide below will show you how to find and start using this excellent search utility on your iPhone.
How to Search on iPhone 6
Swipe down from the middle of the Home screen.
Type a search term into the search field.
Select the desired search result.
Our article continues below with additional information on searching the iPhone 6, including pictures of these steps.
Related: How to Change the iPhone Search Engine to Google in Safari
How to Find and Use the Spotlight Search on Your iPhone (Guide with Pictures)
This article was written using an iPhone 6 Plus, in iOS 8. Versions of iOS before iOS 7 accessed Spotlight Search in a different way. If you are not able to find the search feature using the method below, then you may have an older version of iOS. If so, then Spotlight Search was accessed by swiping to the right on the first Home screen. You can read here to learn how to check which version of iOS is installed on your iPhone.
Step 1: Swipe down from the middle of your Home screen.
Be careful not to swipe down from the very top of the screen, however, as this will open the Notification Center instead.
You should now see a screen similar to the one in the image below.
Step 2 Type in whatever you are searching for, then tap a result to go to it.
With the default settings, Spotlight Search will not search everything that it is capable of searching. Fortunately the settings for Spotlight Search can be edited to include additional areas to search. Read this article to learn how to add more locations to your Spotlight Search.
Where is Spotlight Search on My iPhone 6?
The Spotlight Search feature on your iPhone is found by simply swiping down in the middle of any of your Home screens. There isn't a "Spotlight Search" app, nor is there any other way for you to access it.
The Spotlight search feature is very powerful and it's going to include a lot of information from your apps, the content that you have created, and even information from the Web. I highly recommend getting used to using it as much as possible because it can really improve your experience with the device.
How Do I Customize My iPhone 6 Search?
Your iPhone makes some judgment calls about what it thinks you want in search, and that typically involves the inclusion of every feature of the device.
But you may find that this complicates things by including information in text, emails, or the Web, so you might want to customize the options that it includes when you perform a Spotlight Search.
You can adjust these settings if you go to Settings, select Siri & Search, then choosing any of the apps that are listed there. Under each app you will find options called "Show App in Search" and "Show Content in Search" that you can customize to your preferences.
More Information on Using Search for the Apple iPhone 6
Does iPhone 6S have Spotlight search?
Yes, the iPhone 6S has the Spotlight search feature, as it is included on almost every iPhone model. This feature gets more and more powerful with every new version of iOS, so be sure to install updates as they are available. You can find and install iOS updates by going to Settings > General > Software Update.
How do I access Spotlight search on my iPhone?
The Spotlight search feature is accessible on every iPhone that has it by simply swiping down in the middle of the Home screen. You can also customize Spotlight Search by going to Settings > Siri & Search and selecting the app for which you wish to change the iPhone search settings.
How do I search for an app on my iPhone?
In much older version of iOS you needed to specifically select apps as an option that you wanted to include when you used Spotlight Search, but in newer versions of iOS, such as iOS 14, this is included by default.
I find that I actually use Spotlight Search to find apps much more frequently that I look for them on my Home screen. Once you become accustomed to swiping down on the screen and typing the name of an app into the search field it gives you another, simpler way to access your apps on the device.
Additional Sources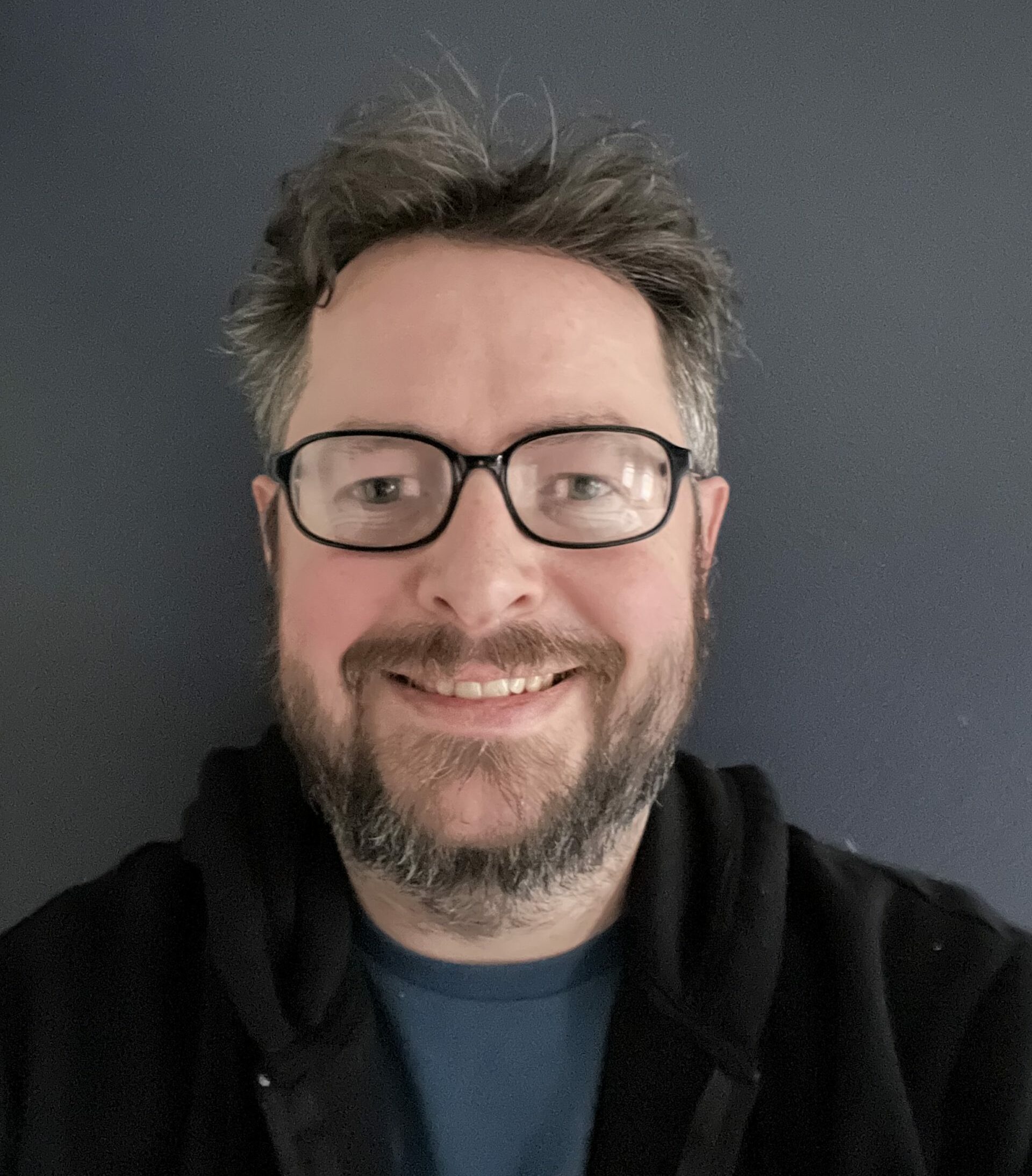 Matthew Burleigh has been writing tech tutorials since 2008. His writing has appeared on dozens of different websites and been read over 50 million times.
After receiving his Bachelor's and Master's degrees in Computer Science he spent several years working in IT management for small businesses. However, he now works full time writing content online and creating websites.
His main writing topics include iPhones, Microsoft Office, Google Apps, Android, and Photoshop, but he has also written about many other tech topics as well.