Turning off Theater Mode on an Apple Watch running watchOS 10 is a simple process. Just press the flat button on the side of the watch to open the Control Center. Then, tap the Theater Mode button (it looks like two theater masks) to turn it off. It's as easy as that!
After completing this action, your Apple Watch will go back to functioning as normal. You'll receive all your notifications, the screen will light up when you raise your wrist, and the sounds will be back on. Essentially, your watch will exit the 'Do Not Disturb' state it enters in Theater Mode.
You can also watch this video about how to turn off theater mode on Apple Watch for more info.
Introduction
Do you ever find yourself in a situation where you need to quickly silence your Apple Watch to avoid disruptions in a quiet setting? Theater Mode is a handy feature that does just that. But what happens when the movie ends, or you're out of the meeting, and you want your watch back to its interactive self? That's where knowing how to turn off Theater Mode comes in.
This feature is particularly relevant for Apple Watch users who have upgraded to watchOS 10 and find themselves using Theater Mode more frequently. Whether you're a movie buff, a busy professional, or someone who just enjoys the peace that Theater Mode offers, this article is tailored for you. So, let's dive in and get your Apple Watch out of the audience and back into the spotlight of your daily life.
Related: What are all the Apple Watch Icons When You Swipe Up?
Step by Step Tutorial: Turning off Theater Mode on Apple Watch in watchOS 10
Before diving into the steps, understand that following this tutorial will help you easily disable Theater Mode, ensuring your watch's screen and sounds function normally.
Step 1: Wake your Apple Watch
Simply raise your wrist or tap the screen to wake your Apple Watch.
Waking your watch is the initial step to access any functions or settings, including turning off Theater Mode. Make sure your watch screen is active before proceeding to the next step.
Step 2: Access the Control Center
Press the flat button on the side of the watch to open the Control Center.
The Control Center is your gateway to quickly toggling settings on your Apple Watch. Once it's open, you'll see various icons that control different functions of your watch.
Step 3: Locate the Theater Mode button
Look for the button that looks like two classic theater masks.
The Theater Mode button is usually found in the same spot in the Control Center, making it easy to locate. It's a simple icon that clearly represents the 'theater' concept.
Step 4: Tap the Theater Mode button
Press the button to turn off Theater Mode.
When you tap the button, you should see the icon change, which indicates that Theater Mode is no longer active. Your Apple Watch will now behave normally, with the screen turning on with wrist movement and notifications coming through with sound and haptic feedback.
Pros
| Benefit | Explanation |
| --- | --- |
| Restores Full Functionality | When you turn off Theater Mode, you regain full access to your Apple Watch's capabilities, including its sensory features like sound and haptic feedback. |
| Quick and Easy | The process of turning off Theater Mode is incredibly straightforward and can be done in a matter of seconds, ensuring minimal disruption to your day. |
| Customizable | While Theater Mode is helpful in certain situations, having the ability to quickly toggle it off means you can customize your Apple Watch experience to suit your current environment or needs. |
Cons
| Drawback | Explanation |
| --- | --- |
| Potential Disturbance | Turning off Theater Mode immediately restores all alerts and sounds, which could be disruptive in certain environments if not done at an appropriate time. |
| Battery Impact | Having your screen activate with wrist movement again might lead to a quicker battery drain compared to when Theater Mode is on. |
| Habitual Checking | Without Theater Mode, you might find yourself checking your watch more frequently, which can be a distraction during tasks that require focus. |
Video About Theater Mode
Additional Information
When it comes to managing your Apple Watch, understanding the intricacies of features like Theater Mode can enhance your user experience dramatically. Theater Mode is perfect for those times when you need a little discretion from your tech. But remember, once you're ready to be back in action, turning it off is just a few swipes and taps away. Keep in mind that while in Theater Mode, your watch still tracks your activity and receives notifications—they just won't light up or make noise until you deactivate this feature.
This little tip ensures you're always connected, even when you choose to go incognito for a while. Also, if you're worried about forgetting to turn Theater Mode off, don't fret. Your Apple Watch will exit Theater Mode on its own in the morning, or you can set a reminder to toggle it off after your event.
Summary
Wake your Apple Watch.
Press the flat side button to open Control Center.
Locate and tap the Theater Mode button.
Frequently Asked Questions
Does Theater Mode affect tracking my workouts?
No, Theater Mode only dims the screen and silences notifications. Your workout tracking will continue uninterrupted.
Will I miss notifications if I forget to turn off Theater Mode?
You won't miss them; they just won't alert you until you turn Theater Mode off. They will be waiting in your Notification Center.
Can I schedule Theater Mode to turn off automatically?
No, currently you cannot schedule Theater Mode. You have to manually turn it off.
Does Theater Mode save battery life?
Yes, because it prevents your screen from turning on with each wrist raise, it can help conserve battery life.
What's the difference between Theater Mode and Do Not Disturb?
Theater Mode silences your watch and keeps the screen dark, while Do Not Disturb silences notifications but the screen still activates with wrist movements.
Conclusion
Mastering the simple task of toggling off Theater Mode on your Apple Watch in watchOS 10 ensures that you're always in control of your device's behavior. Whether you're stepping out of a movie or wrapping up a quiet event, knowing how to reactivate the full functions of your watch keeps you connected and ready for what's next.
It's all about balancing technology with etiquette and personal preference. Remember to use Theater Mode judiciously and enjoy the seamless integration of your Apple Watch into every aspect of your daily life.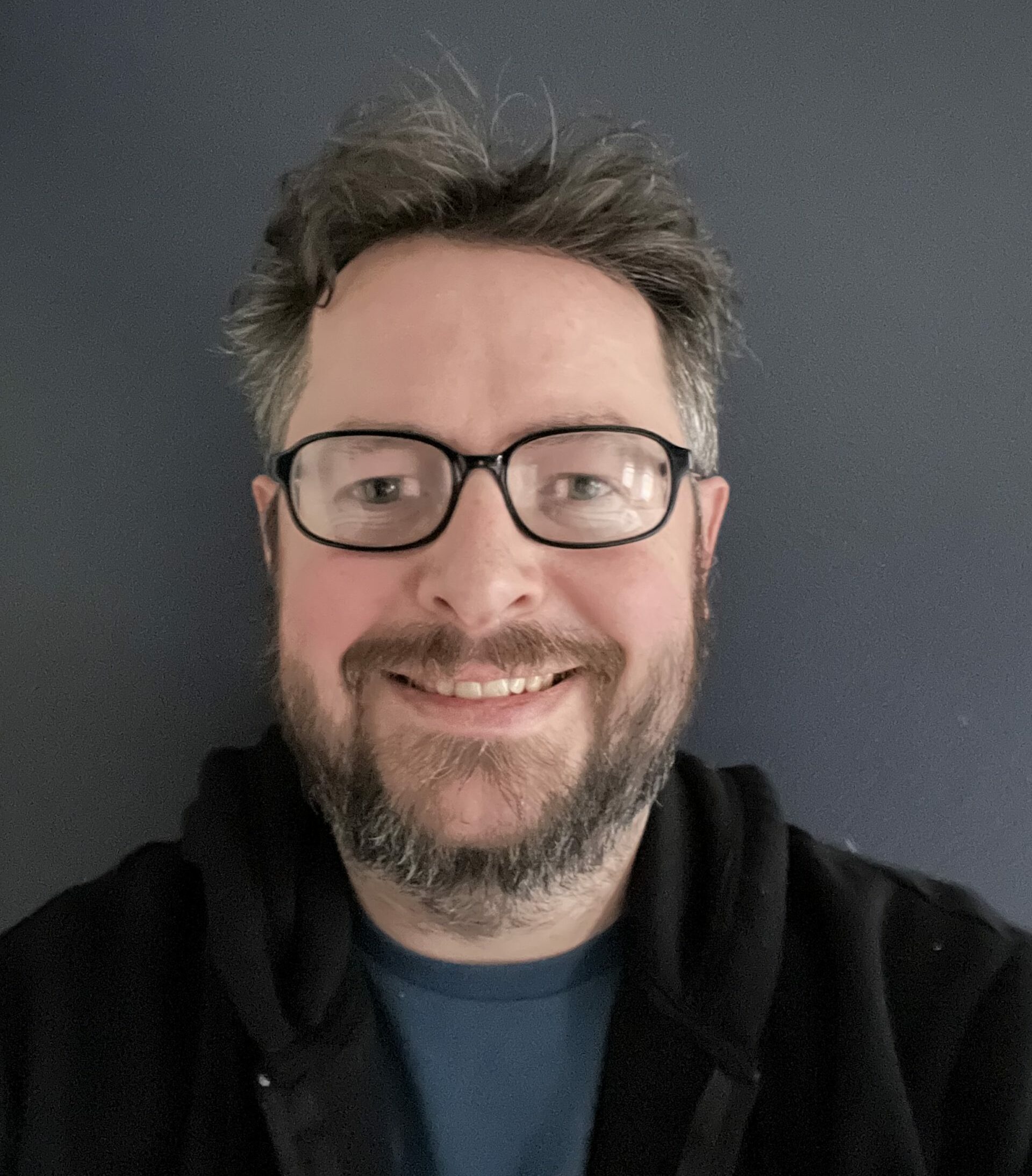 Matthew Burleigh has been writing tech tutorials since 2008. His writing has appeared on dozens of different websites and been read over 50 million times.
After receiving his Bachelor's and Master's degrees in Computer Science he spent several years working in IT management for small businesses. However, he now works full time writing content online and creating websites.
His main writing topics include iPhones, Microsoft Office, Google Apps, Android, and Photoshop, but he has also written about many other tech topics as well.