When you have a large spreadsheet that you need to print, adjusting the formatting can be a hassle.
The individual page formatting options in Excel can get you heading in the right direction, but it's easy to wind up with a column or a row that prints on its own page.
One way to avoid this is with a setting on the Print menu.
Our tutorial below will show you a simple way to make a two page spreadsheet fit on one page in Excel by changing the print scale for the spreadsheet.
Summary – How to Make a Large Excel Spreadsheet Fit on a Single Page
Open the Excel file.
Select the Page Layout tab.
Click the Orientation button and choose Landscape.
Select the File tab.
Click the Print tab.
Click the No Scaling button, then choose Fit Sheet on One Page.
Click the Print button.
Our guide continues below with additional information on how to print a two page spreadsheet on one page in Excel, including pictures of these steps.
Handling an Excel spreadsheet that prints out on more than one page can be cumbersome.
Additionally, the second page may not have all of the necessary labels, making it difficult to understand the data that you are viewing.
Fortunately, you can configure your document to reduce the scale of the worksheet so that everything prints out on one page.
Related Topic: Our how to remove the last digit from a cell in Excel guide can provide you with a formula that lets you quickly remove characters from multiple cells in your spreadsheet.
How to Fit a Multi-Page Spreadsheet on One Printed Page in Excel (Guide with Pictures)
The steps in this article were performed using the Microsoft Excel 2010 version of the application, but will still work in many other versions of Excel, such as Excel for Office 365.
Step 1: Open your spreadsheet in Excel 2010, then click the "Page Layout" tab at the top of the window.
Step 2: Click the "Orientation" drop-down menu, then click "Landscape."
Step 3: Click the "File" tab at the top-left corner of the window.
Step 4: Click "Print" at the left side of the window.
Step 5: Click the "No Scaling" drop-down menu at the bottom of the window, then click "Fit Sheet on One Page."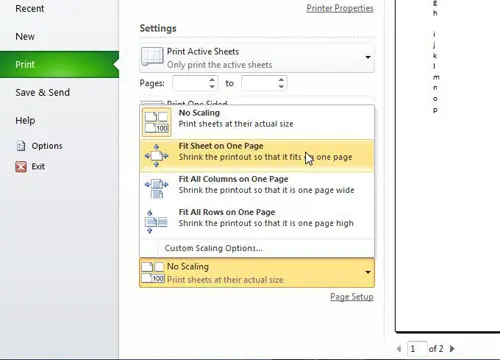 Step 6: Click the "Print" button.
Now that you know how to change the print scale of a spreadsheet in Microsoft excel so that it fits on a single page, you can do this anytime that you have a worksheet that is difficult to manually adjust to fit on a single printed page.
If your spreadsheet has a lot of individual columns that you need to combine into a smaller number, then the concatenate Excel formula can help a lot. It provides a quick way for you to combine different cells of data without needing to manually edit that data.
Related: Microsoft Excel Create Table Guide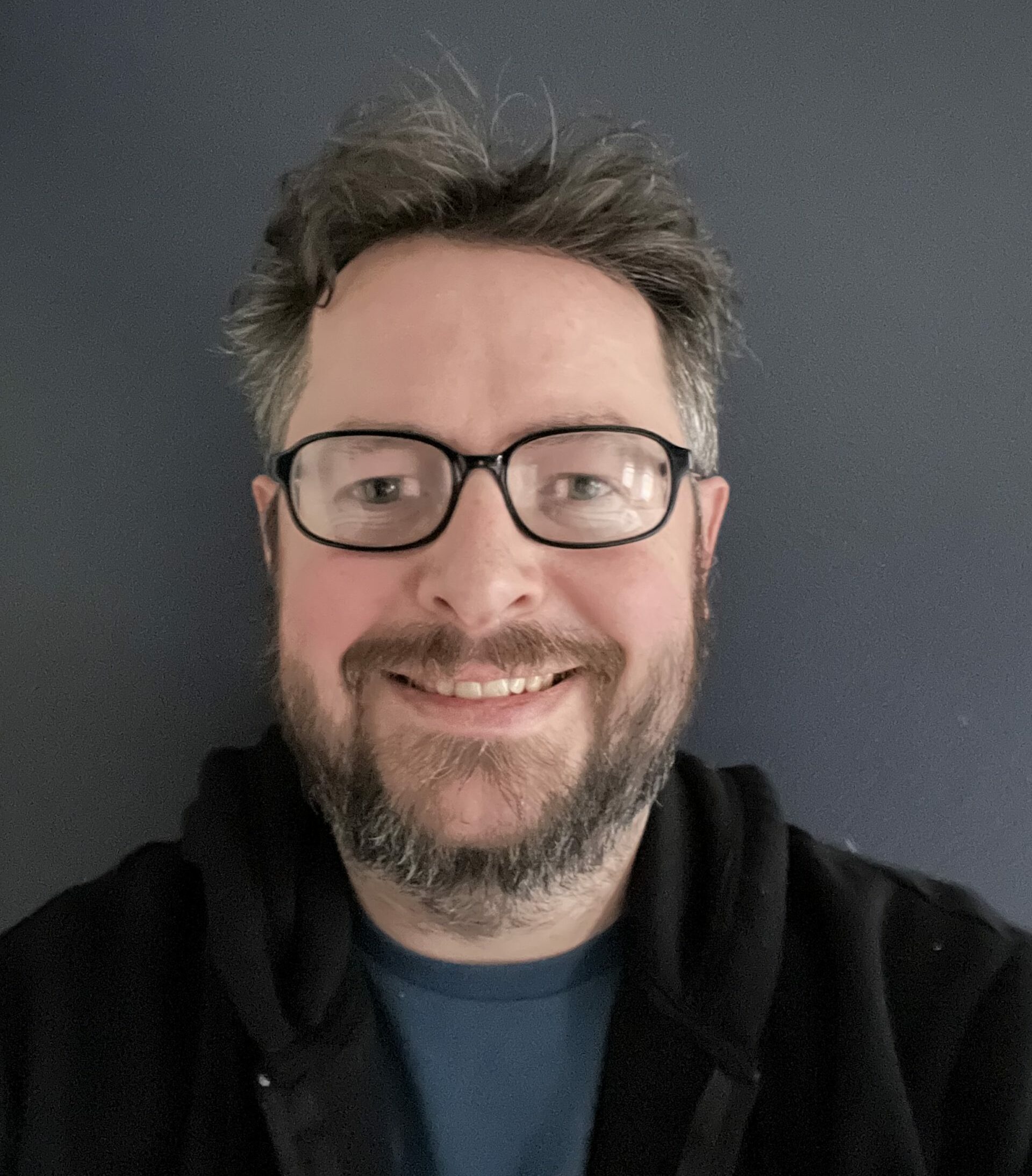 Matthew Burleigh has been writing tech tutorials since 2008. His writing has appeared on dozens of different websites and been read over 50 million times.
After receiving his Bachelor's and Master's degrees in Computer Science he spent several years working in IT management for small businesses. However, he now works full time writing content online and creating websites.
His main writing topics include iPhones, Microsoft Office, Google Apps, Android, and Photoshop, but he has also written about many other tech topics as well.