Some apps in iOS 9 can't be deleted because they are default apps. However, newer versions of iOS, such as iOS 16 or iOS 17, now let you delete default apps.
If you have ever needed to delete an app to clear space on your iPhone, then you are likely familiar with the method for deleting apps on an iPhone. But you may have found that some of the apps icons do not have a small x on them that would otherwise allow for app deletion.
Some of the apps on your iPhone cannot be deleted, and are typically the apps that were included on your iPhone by default. You can continue reading below to see which of the apps on your iPhone cannot be removed.
Related: If your iPhone is set to offload apps, then check out this tutorial about how to stop iPhone from deleting apps.
Summary – How to Delete an iPhone App
Tap and hold on to the app.
Select Remove App.
Choose Delete App.
Tap Delete to confirm.
Our article continues below with information about some of the apps that can't be removed from an iPhone in the iOS 9 operating system.
iOS 9 iPhone Apps That Cannot Be Uninstalled
The apps that cannot be uninstalled on your iPhone are the ones that were included on the device by default. These apps are shown in the images below:
As shown in the images above, the default apps that cannot be removed are, in alphabetical order:
App Store
Calculator
Calendar
Camera
Clock
Compass
Contacts
FaceTime
Find Friends
Find iPhone
Game Center
Health
iBooks
iCloud Drive (this can be removed in Settings > iCloud > iCloud Drive)
iTunes Store
Mail
Maps
Messages
Music
News
Notes
Phone
Photos
Podcasts
Reminders
Safari
Settings
Stocks
Tips
Videos
Voice Memos
Wallet
Watch
Weather
If you are attempting to delete an app other than the ones on that list, but are unable to, then you may have enabled a setting on the Restrictions menu that prevents app deletion. This option can be found by navigating to:
Settings > General > Restrictions > Deleting Apps
You will be able to delete apps when this setting is turned on, as it is in the image above. For more information on preventing the deletion of apps, you can click here.
If you want to get your default apps out of sight, then a good way to do so is by putting them into a folder.
If you need to clear up some additional space on your iPhone, then there are other ways that you can do so. Check out our complete guide to deleting iPhone items for additional ways to make some room on the device.
What Are Some Good Alternatives to Default iPhone Apps?
While Apple's default iPhone apps are generally strong and effective, the App Store contains a number of third-party alternatives that provide unique features, customization choices, and superior user experiences. These choices can improve your iPhone's efficiency, creativity, and overall enjoyment. Consider the following notable alternatives:
Spark is a fantastic alternative to Apple's Mail app for email. It provides intelligent inbox management, email snoozing, and speedy responses. It's simple to use and integrates with a variety of email providers.
Google Chrome and Mozilla Firefox are popular web browser alternatives to Safari. They provide faster surfing speeds, strong tab management, and a diverse set of extensions for enhanced usefulness.
Navigation and mapping: Google Maps offers accurate maps, real-time traffic updates, and street view. It's an excellent choice for precise navigation and visiting new places. Citymapper is another useful choice for public transit.
Fantastical's Calendar app is a feature-rich alternative to Apple's Calendar app. It supports natural language event generation, connects with numerous calendar systems, and has a simple, user-friendly interface.
Notes: Evernote is a multi-purpose note-taking tool that lets you write, organize, and sync notes across devices. Rich formatting, multimedia attachments, and seamless integration with other apps are all supported.
Weather: Dark Sky (now owned by Apple) offers hyper-local weather forecasts as well as detailed weather maps. AccuWeather and Weather Underground, on the other hand, provide detailed weather data and radar maps.
Camera and Photo Editing: Popular camera programs with advanced controls and manual settings are Halide and Camera+ 2. Adobe Lightroom and VSCO both offer strong picture editing tools and filters.
Spotify and Apple Music are two popular alternatives to the default Music app. They have large music libraries, customizable playlists, and offline listening capabilities.
Podcasts: Overcast is a popular podcast app that includes features such as Smart Speed and Voice Boost. It offers a better listening experience than Apple's Podcasts app.
Readdle's File Management: Documents app is a flexible file management tool that lets you access, organize, and edit documents, photos, and files from numerous cloud storage services.
Todoist and Microsoft To Do are effective task management tools that allow you to build to-do lists, set deadlines, and prioritize projects for increased efficiency.
1Password and LastPass are safe alternatives to Apple's built-in password manager. They provide robust encryption, password creation, and cross-platform compatibility.
Messaging: While iMessage is ideal for Apple device users, WhatsApp, Telegram, and Signal provide cross-platform messaging with end-to-end encryption, making them viable options for interacting with friends and colleagues on multiple platforms.
Flipboard and Feedly are customizable news aggregator apps that filter material based on your interests, giving you a more customised news-reading experience than Apple News.
Gboard by Google is a highly customisable keyboard replacement that includes swipe typing, emoji suggestions, and built-in Google search.
These third-party programs may provide unique features, customization choices, and integrations tailored to your specific requirements and preferences. While the default iPhone apps are excellent choices, investigating these alternatives will assist you in tailoring your iPhone experience to better suit your everyday chores and activities. Remember that everyone's preferences are different, so it's a good idea to test out several apps to find the ones that work best for you.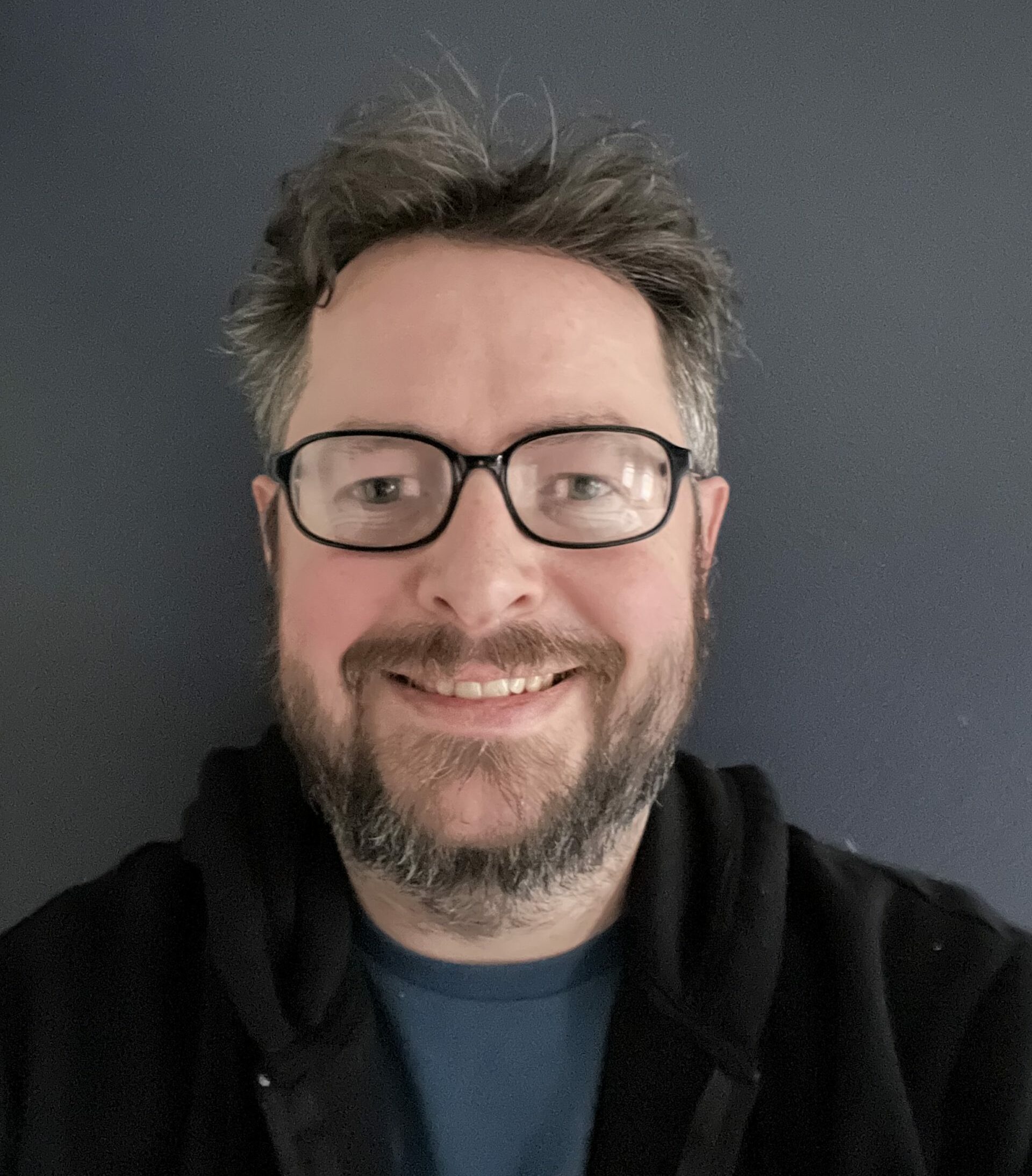 Matthew Burleigh has been writing tech tutorials since 2008. His writing has appeared on dozens of different websites and been read over 50 million times.
After receiving his Bachelor's and Master's degrees in Computer Science he spent several years working in IT management for small businesses. However, he now works full time writing content online and creating websites.
His main writing topics include iPhones, Microsoft Office, Google Apps, Android, and Photoshop, but he has also written about many other tech topics as well.