You can connect Spotify to Google Maps by going to Spotify > Home > tapping the gear icon > Voice Assistant & Apps > then tapping Connect under Google Maps and choosing Agree.
There are a lot of popular accounts and services that work well on your iPhone. If you have a Google Account and a Spotify account, for example, then you might have the Spotify app and the Google Maps app.
Our guide below will show you how to connect Spotify with Google Maps so that you can use both services at the same time.
Summary – How to Enable the Google Maps and Spotify Connection from an iPhone
Open Spotify.
Select the Home tab.
Touch the gear icon at the top-right of the screen.
Select the Voice Assistants & Apps option.
Tap the Connect button under Google Maps.
Tap the Agree button to confirm that you understand Google Maps will gain access to some Spotify information.
You can then elect whether or not to make Spotify the default Google Maps audio app.
Our guide continues below with additional information on how to connect Spotify with Google Maps, including pictures of these steps.
Last update on 2023-12-06 / Affiliate links / Images from Amazon Product Advertising API | As an Amazon Associate, I earn from qualifying purchases.
Your iPhone 11 provides you with the option to integrate some of the more common apps that you may have on your device. This lets you enhance the functionality of some of these apps. One such connection that you can establish involves Spotify and Google Maps.
If you often use Google Maps for driving directions and would like to be able to listen to music while you use it, then you can follow the steps in our tutorial to connect both apps so that they can be used at the same time.
How to Connect Spotify and Google Maps in iOS 13 (Guide with Pictures)
The steps in this guide were performed on an iPhone 11 in iOS 13.1.3. This guide assumes that you have already downloaded and installed the Google Maps app and the Spotify app on your iPhone.
If you use Google Calendar as well as Google Maps, then you might prefer to use the Google Calendar iPhone app instead of the Apple Calendar app.
This article is going to show you how you can connect your Spotify music app to Google Maps on your iPhone so that you can listen to music and podcasts from Spotify while using Google Maps.
Step 1: Open the Spotify app.
Step 2: Select the Home tab, then tap the gear icon at the top-right of the screen.
Step 3: Choose the Connect to Apps option.
In newer versions of the Spotify app this will say Voice Assistants & Apps instead.
Step 4: Touch the Connect button under Google Maps.
Step 5: Tap the Agree button to confirm sharing of information between Spotify and Google Maps.
You can tap the Allow button on the next screen if you would like to change the Google Maps default audio app to Spotify.
Now that you know how to connect Spotify with Google Maps you will be able to use the Google Maps app to navigate while still being able to listen to audio from your Spotify account.
Tired of having a ton of tabs open in Safari? Find out how to make those tabs close automatically after a certain period of time so that you don't need to do it yourself.
What Are the Benefits of Connecting Spotify and Google Maps on an iPhone?
Connecting Spotify and Google Maps on your iPhone can improve your navigating and music streaming experience in a variety of ways, providing ease, safety, and pleasure all in one package. The following are the primary advantages of combining these two popular apps:
Music Integration and Seamless Navigation: When you link Spotify to Google Maps, you can manage your music playback directly from the navigation screen. This eliminates the need to switch between apps while driving, resulting in a safer and more user-friendly experience.
Improved Road Focus: Having your audio controls linked into Google Maps lowers distractions. Without taking your eyes from the road, you can simply change songs, modify volume, or halt playback, promoting safer driving practices.
Personalized Playlists and Recommendations: Spotify's integration allows you to navigate while listening to your personalized playlists, curated playlists, and recommended music. This guarantees that you have the ideal music for your trip, making it more enjoyable.
Real-Time Traffic Information: Google Maps delivers real-time traffic information to assist you in determining the quickest and most effective routes to your destination. Spotify integration allows you to listen to music while receiving important traffic updates to minimize delays.
Voice Commands: Google Maps and Spotify both support voice commands. This means you can use voice commands to manage music playing and navigation while driving, making it even safer and more convenient.
Discover New Music While Commuting or Traveling: Spotify's "Discover Weekly" playlists and tailored suggestions allow you to discover new music while commuting or traveling. The integration of Google Maps allows you to do this while traveling.
Offline Listening: If you've downloaded your Spotify playlists for offline listening, you can keep listening to your music even if you lose cell service in distant regions or on long road trips.
Playlist Management Made Simple: You can quickly create, update, and manage your playlists within the Spotify app, and any changes you make will be reflected in Google Maps. This makes it easier to tailor your music to different driving situations.
Increased Efficiency: By combining navigation and audio controls, you can save time and effort. You won't have to mess with your phone or switch between apps while driving, allowing you to focus on getting to your destination safely and effectively.
Spotify's integration with Google Maps provides a highly customisable experience. You can customize your in-car entertainment by selecting which playlists or songs to play during navigation.
Multitasking: You can check other apps or respond to notifications while navigating without disturbing your music. While you navigate between apps, Google Maps will continue to provide turn-by-turn directions, ensuring you stay on track.
Finally, linking Spotify and Google Maps on your iPhone provides several benefits for your driving experience. It blends the ease of personalized audio streaming with the dependability and security of a navigation system. This integration not only entertains you but also keeps you focused on the road, making it a useful addition to your everyday commute or road excursions.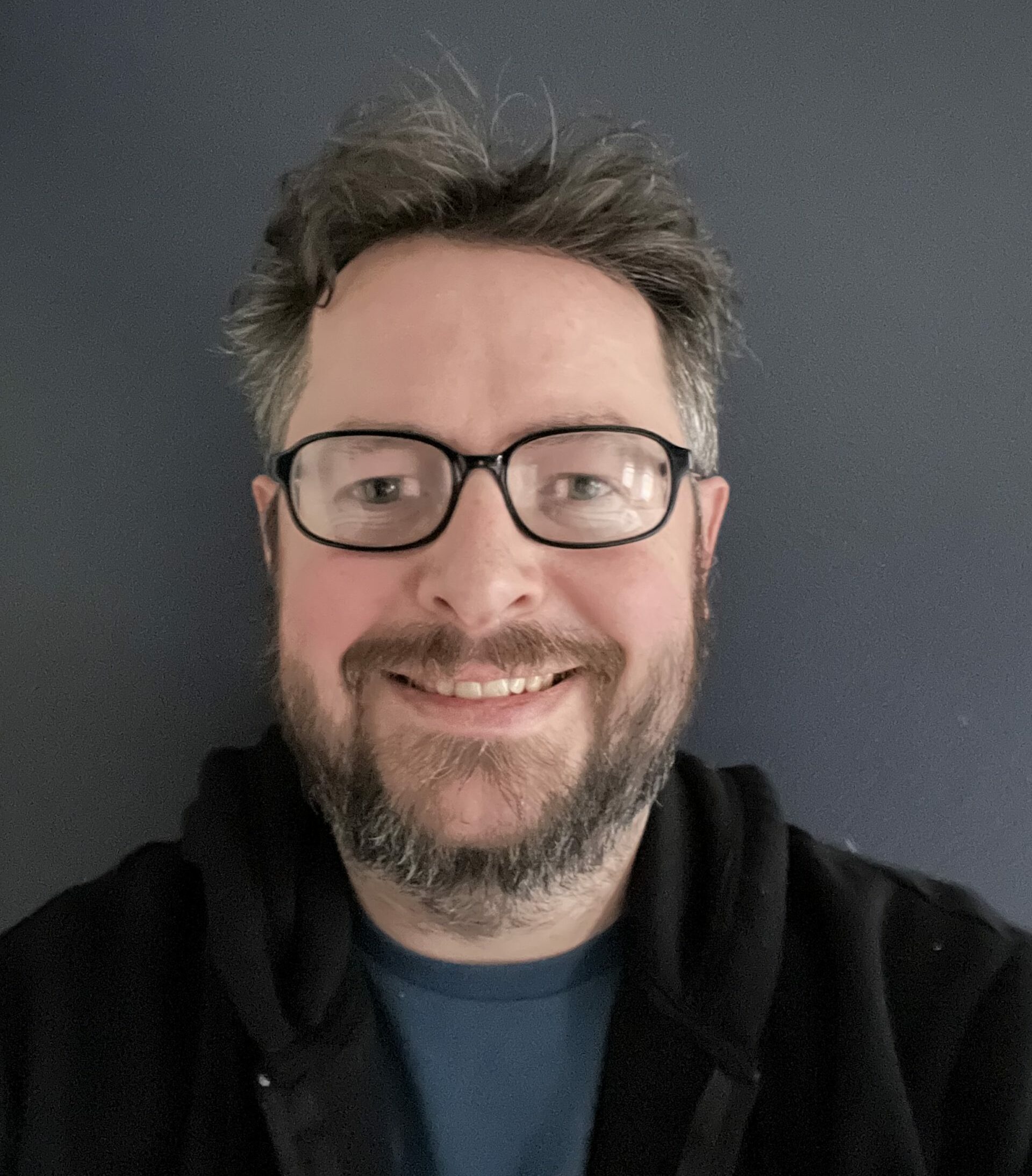 Matthew Burleigh has been writing tech tutorials since 2008. His writing has appeared on dozens of different websites and been read over 50 million times.
After receiving his Bachelor's and Master's degrees in Computer Science he spent several years working in IT management for small businesses. However, he now works full time writing content online and creating websites.
His main writing topics include iPhones, Microsoft Office, Google Apps, Android, and Photoshop, but he has also written about many other tech topics as well.