The iPhone does a very good job of maximizing the limited amount of space that is visible on the screen.
However, the default text size can be very difficult to read, often causing you to squint when you are reading anything that includes the default font size, such as text messages.
Fortunately, you can increase the size of the fonts that are used on the iPhone, which includes the size of text messages. So, continue reading below to learn how you can make your text messages bigger on your iPhone.
Once you have your text message display set up properly, check out our text message forwarding article to help you send and receive messages from multiple devices.
How to Make Font Size Bigger on iPhone Text Messages
The tutorial below is going to increase the size of the font for a number of different apps, including text that is displayed in the Messages app. The iPhone doesn't provide a way to only increase the size of the font for text that is displayed in the Messages font.
The steps in this article were performed on an iPhone 5 in the iOS 8 operating system.
If you are using a newer version of iOS, then you can find the option to adjust the size of your text by going to Settings > Display & Brightness > Text Size > and adjusting the slider on that menu.
Step 1: Touch the Settings icon.
Step 2: Select the General button.
Step 3: Select the Text Size option.
Step 4: Drag the slider to the right to increase the size of the text on your iPhone.
You can then press the Home button at the bottom of your iPhone to exit the Settings menu and return to your home screen.
When you open the Messages app, the size of the text will adjust to the size that you just selected. As you can see from the comparison image below, the text size increase can be pretty substantial, while not making it awkward to scroll through and read a text message conversation.
Do you ever re-type a text message, or send a screenshot of a text message conversation to someone? You can also forward excerpts of text message conversations by forwarding texts in the Messages app.
Continue Reading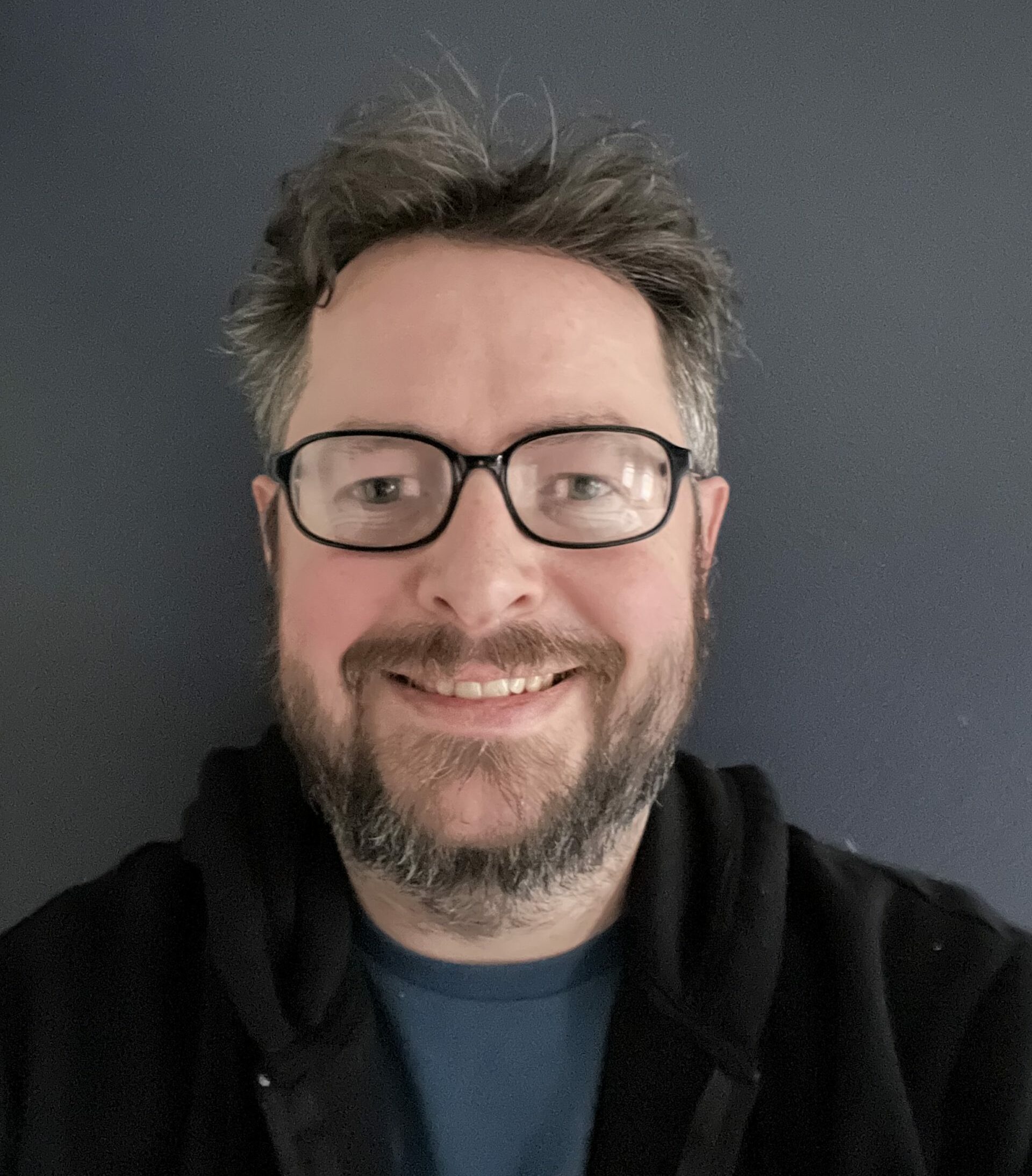 Matthew Burleigh has been writing tech tutorials since 2008. His writing has appeared on dozens of different websites and been read over 50 million times.
After receiving his Bachelor's and Master's degrees in Computer Science he spent several years working in IT management for small businesses. However, he now works full time writing content online and creating websites.
His main writing topics include iPhones, Microsoft Office, Google Apps, Android, and Photoshop, but he has also written about many other tech topics as well.