The streaming app for HBO used to be called "HBO Now" and there wasn't a dedicated app for it on the Apple TV.
But HBO has now transitioned to the HBO Max service, and you are able to install the HBO Max app on your Apple TV.
You also no longer need to have a cable TV subscription to use this service.
However, you can still cast HBO content from your iPhone to your Apple TV by following the steps below.
How to Stream HBO Content to an Apple TV
Go to Settings > AirPlay on your Apple TV and turn it on.
Download the HBO Max app from your iPhone's App Store.
Open the app and sign into your account.
Find and video and start playing it.
Tap the screen, then touch the AirPlay icon.
Choose the Apple TV from the device list.
Our guide continues below with additional information on how to watch HBO Go or HBO Max on your Apple TV with the help of the iPhone's AirPlay feature.
The Apple TV includes a very useful feature called AirPlay. This feature allows you to send the contents of your iPhone, iPad, or Mac computer to your TV through the Apple TV.
Many apps on these devices will work natively with AirPlay but for content licensing purposes, some of them are blocked. Until recently, HBO Go would not work with AirPlay, but it does now.
So continue reading below to learn how to watch HBO Go on your Apple TV with AirPlay.
Related Topic: If you're running out of space on your phone, then our guide to deleting HBO Max downloads can show you how to remove downloaded videos and get back some of that space.
Old Method – How to Use HBO Go, Apple TV and AirPlay (Guide with Pictures)
This tutorial is going to assume that you have a cable subscription with HBO, an Apple TV, a device or computer capable of accessing HBO Go, and that both the Apple TV and the Apple product are on the same wireless network.
Once these conditions are met, follow the steps below to watch HBO Go on your Apple TV.
Step 1: Enable the AirPlay option on your Apple TV by going to Settings > AirPlay and setting it to "on."
Follow the steps in this article to enable AirPlay on your Apple TV.
If you have already enabled AirPlay, or once you have followed the steps in that article, you can proceed with the rest of the steps below.
Step 2: If you are on an iPhone or iPad, go to the App Store to download and install the HBO Go app. Open it once it has finished installing.
If you are on a Mac computer, you can go to www.hbogo.com.
Step 3: Tap the Sign In option at the bottom of your iPhone or iPad screen, or click the Sign In button at the top-right corner of the screen if you are on a Mac.

Step 4: Choose your cable provider from the list, then enter the account information associated with the cable account that has the HBO Go subscription.
If you do not see your cable provider listed, then they may not yet offer the HBO Go service. Contact them to find out about availability.
If this is the first time you are using HBO Go, you will also need to follow the steps on the screen to create an HBO Go account.
Step 5: Select the video you want to play, then tap the Play button.
Step 6: Tap the screen to bring up the control menu.
Note that the AirPlay button is circled in the image below.
Step 7: Tap the AirPlay button, then select the Apple TV option.
After a couple of seconds the video will begin streaming on the Apple TV.
Now that you know how to watch HBO on your Apple TV with the help of AirPlay, you will be able to start watching movies or TV shows on your phone, then cast them to your television through the Apple TV.
If you have been thinking about getting an iPad to watch your HBO Go on another screen, consider the iPad Mini. The HBO Go app works wonderfully on the device, and the screen size is ideal for personal viewing anywhere at home or on the move.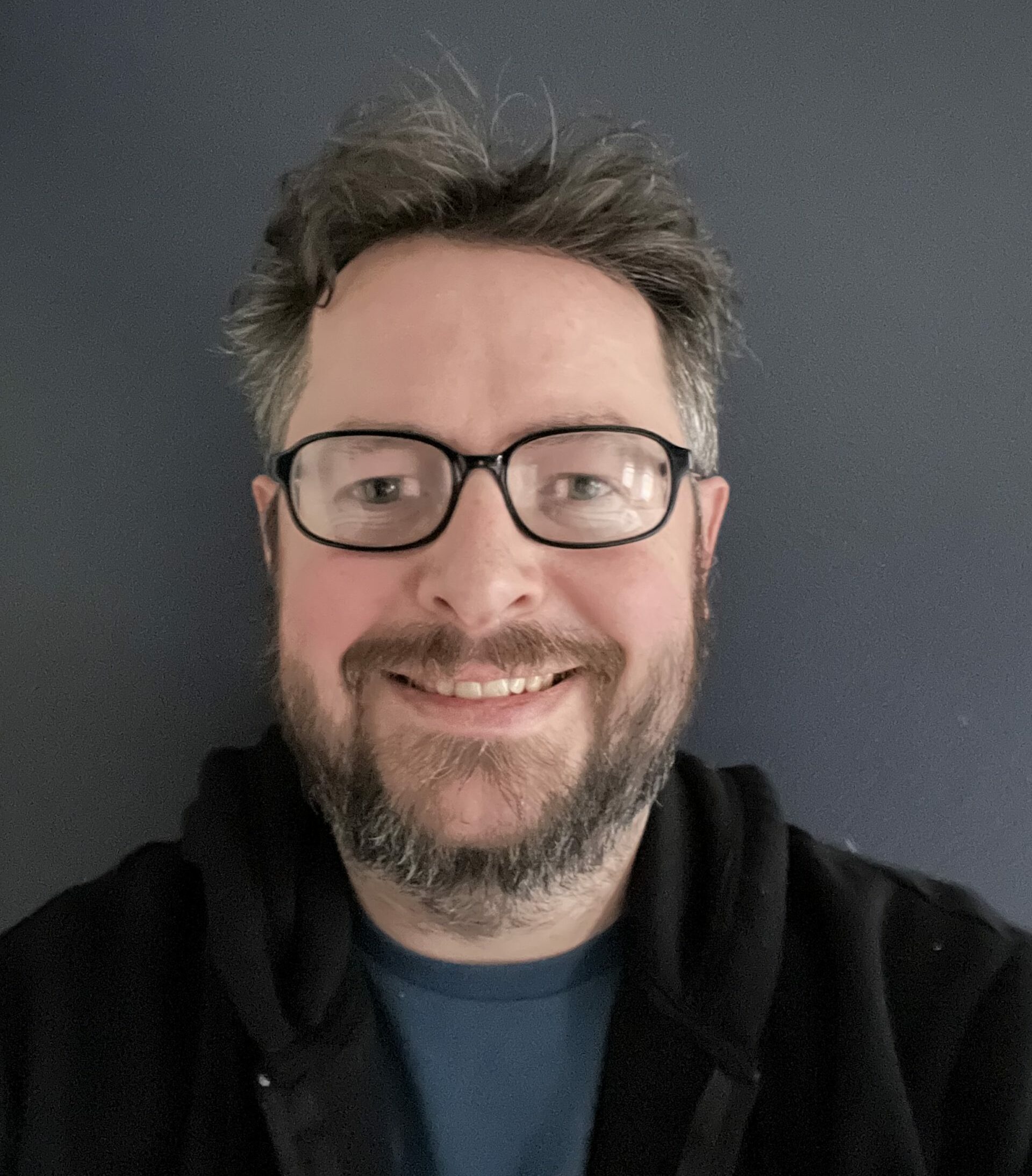 Matthew Burleigh has been writing tech tutorials since 2008. His writing has appeared on dozens of different websites and been read over 50 million times.
After receiving his Bachelor's and Master's degrees in Computer Science he spent several years working in IT management for small businesses. However, he now works full time writing content online and creating websites.
His main writing topics include iPhones, Microsoft Office, Google Apps, Android, and Photoshop, but he has also written about many other tech topics as well.