Do you rely on the formatting marks in Microsoft Word for layout reasons? This can be particularly important for writers whose publications have stringent requirements, or if the text from your document will be directly applied to a different type of program.
It is possible to turn on all of the formatting marks in Word 2010 by modifying a setting in the Word Options window. Once you have made the change outlined in the steps below, any formatting marks that are included in your document will be displayed on your screen.
If you don't see all of the layout options that you are used to for your document, then our guide on how to get Word back to normal view will help you fix the issue.
Display Formatting Marks in Word 2010 Documents
The steps below will display all formatting marks that are part of your document, such as page breaks, tab breaks and spaces. These settings will remain applied for each document that you edit in Word. If you wish to stop showing formatting marks at some point in the future, you will need to follow these steps again and return to this menu to turn the option off.
Step 1: Open Microsoft Word 2010.
Step 2: Click the File tab at the top-left corner of the window.
Step 3: Click Options at the bottom of the column on the left side of the window. This is going to open a new window called Word Options.
Step 4: Click the Display tab at the left side of the Word Options window.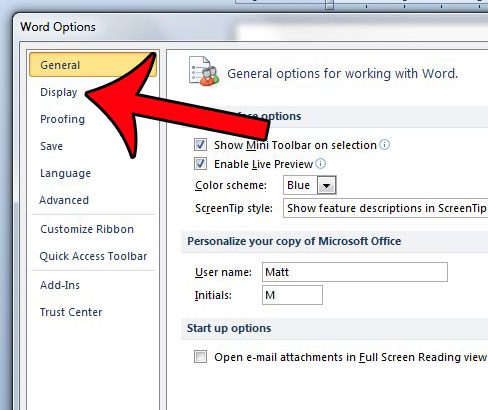 Step 5: Check the box to the left of Show all formatting marks at the bottom of the Always show these formatting marks on the screen section.
Step 6: Click the OK button at the bottom of the window to apply your changes.
Does your document have a lot of formatting that you want to get rid of, but you can't seem to find all of the options that have been applied? This article will show you how to clear formatting from your selected text.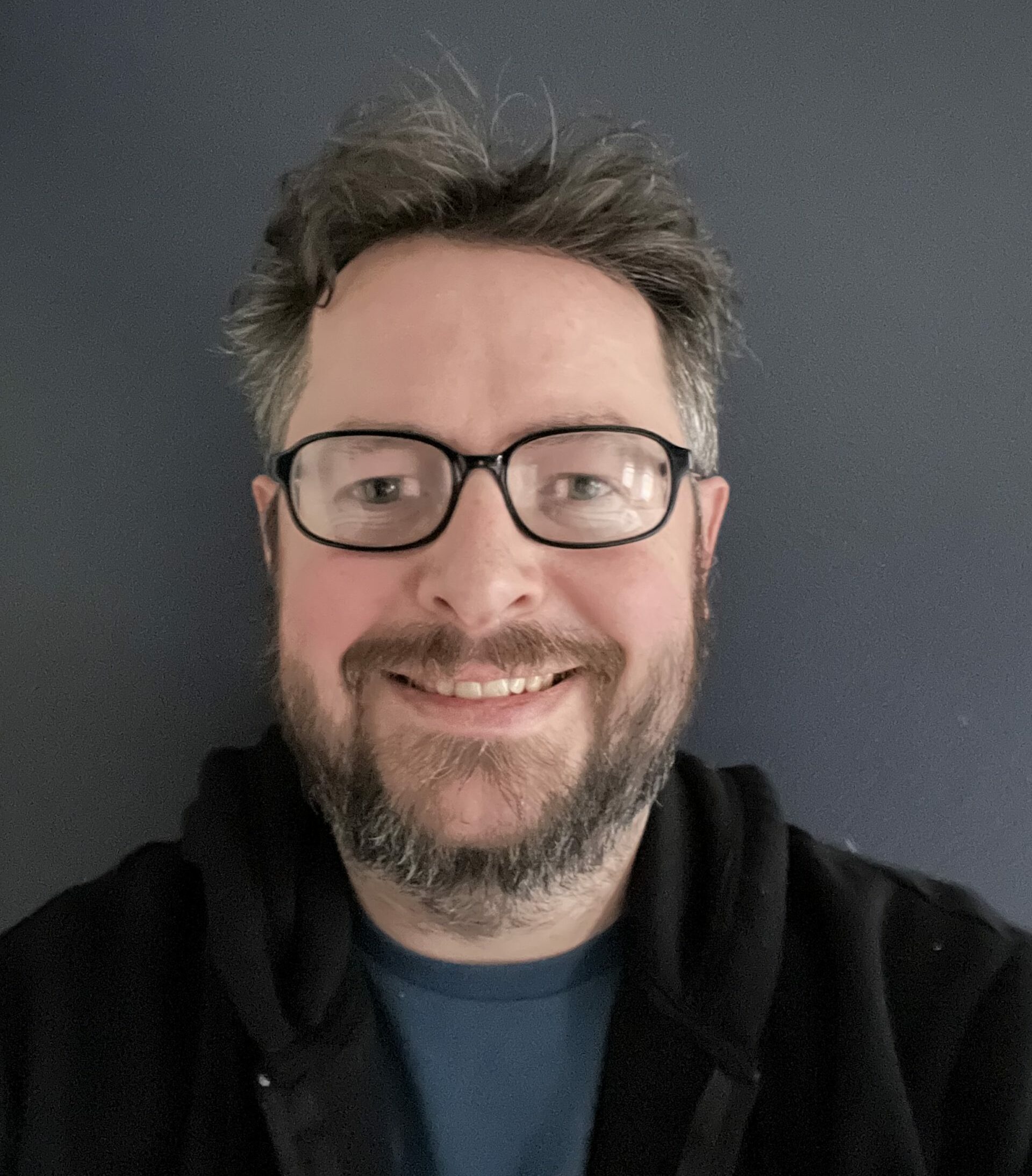 Matthew Burleigh has been writing tech tutorials since 2008. His writing has appeared on dozens of different websites and been read over 50 million times.
After receiving his Bachelor's and Master's degrees in Computer Science he spent several years working in IT management for small businesses. However, he now works full time writing content online and creating websites.
His main writing topics include iPhones, Microsoft Office, Google Apps, Android, and Photoshop, but he has also written about many other tech topics as well.