Sharing a screen recording on your iPhone 13 is a breeze! First, make sure you've enabled screen recording in your Control Center. Then, simply swipe down from the top-right corner of your screen to access the Control Center, tap the screen recording icon, and voilà – your recording will begin after a 3-second countdown. Once you're done, tap the red status bar at the top of your screen and hit "Stop." Your screen recording will be saved to your Photos app, ready to be shared with the world!
After completing the action, your screen recording will be neatly stored in your Photos app, where you can view, edit, and share it via text, email, social media, or any other method you prefer.
You can also watch this video about how to make an iPhone screen recording for more information.
Introduction
Screen recording on an iPhone 13 is a fantastic tool that allows you to capture your screen activity and share it with others. Whether you're creating a tutorial, showcasing a problem, or just wanting to share something cool you've found, screen recording is the way to go. The iPhone 13 makes this even easier with its intuitive design and powerful features.
But why is this topic important? In our digital age, communication is key, and sometimes words or pictures just don't cut it. A screen recording can visually convey what you're trying to say in a much more effective way. It's relevant to anyone who uses their iPhone for work, education, or personal uses. With the iPhone 13, sharing ideas, solutions, and experiences has never been simpler.
Related: How to Screen Record on iPhone in 2023 – A Comprehensive Guide
Before we dive into the steps, it's important to note that following this guide will help you not only record your screen but also share it with whoever you want, whether it be friends, family, or colleagues.
Step 1: Enable Screen Recording
Go to "Settings," tap "Control Center," then select "Customize Controls" and add "Screen Recording."
Enabling screen recording is essential as it adds the recording function to your Control Center, making it easily accessible whenever you need it.
Step 2: Access Control Center
Swipe down from the top-right corner of your screen to open the Control Center.
This gesture is crucial as it is the gateway to the screen recording function, along with many other handy iPhone features.
Step 3: Start Recording
Tap the screen recording icon, which looks like a solid circle inside a hollow circle, then wait for the 3-second countdown.
Tapping this icon activates the recording function and the countdown gives you a moment to prepare before the recording starts.
Step 4: Stop Recording
Once you're finished, tap the red status bar at the top of your screen and then tap "Stop."
It's important to know how to stop the recording, so you don't end up with an overly long video that takes up unnecessary space on your phone.
Step 5: Share Your Recording
Go to the Photos app, select the screen recording, tap the "Share" icon, and choose how you'd like to share it.
The "Share" icon is your gateway to disseminating your recording through various platforms or to specific people.
Pros
| Benefit | Explanation |
| --- | --- |
| Easy to Use | The process is intuitive, making it accessible for users of all ages and tech-savviness. |
| Versatile | You can share your recording through multiple channels such as text, email, or social media. |
| Editable | Before sharing, you can trim the recording or edit it to your liking directly within the Photos app. |
Cons
| Drawback | Explanation |
| --- | --- |
| Limited Editing Features | While you can trim your recordings, more advanced editing requires third-party apps. |
| Storage Space | Screen recordings, especially long ones, can eat up a significant amount of storage space. |
| Privacy Concerns | Be cautious about recording sensitive information that you may inadvertently share. |
Video About Recording Your Screen
Additional Information
When sharing a screen recording from your iPhone 13, consider the size of the file. Longer recordings will be larger and might take more time to upload or send. If you're recording gameplay or a video call, make sure you've got consent from all parties involved before sharing. Remember, screen recordings also capture audio – so any background noise or conversations will be recorded too!
Another tip is to utilize the built-in editing tools in the Photos app to crop the beginning and end of your recording, ensuring your viewers see only the content you want to share. And if you're feeling creative, why not add some background music or commentary to your recording before sharing it?
Using these steps and tips, sharing a screen recording on your iPhone 13 should be a walk in the park.
Summary
Enable Screen Recording in your iPhone's settings.
Access the Control Center by swiping down.
Start your screen recording with a tap and a 3-second countdown.
Stop the recording by tapping the red status bar.
Share your recording through the Photos app.
Frequently Asked Questions
Can I record audio with my screen recording?
Yes, your iPhone 13 will record any audio playing on your device as well as external sounds, like your voice.
How long can a screen recording be?
There's no official limit – it depends on your available storage space. Be mindful of the length for easier sharing.
Can I annotate my screen recording?
You'll need to use a third-party app for annotations. The Photos app only allows for basic trimming.
Is it possible to record a specific part of the screen?
Currently, the iPhone 13 records the entire screen. Cropping can be done after the recording.
Can I pause a screen recording?
No, the iPhone 13 does not have a pause function for screen recordings. You'll need to stop and start a new recording.
Conclusion
Mastering how to share a screen recording on your iPhone 13 is a skill that will serve you well in our increasingly digital world. Whether for work, play, or anything in between, screen recordings offer a dynamic way to communicate and share experiences.
Remember to be mindful of privacy and consent, and don't shy away from getting creative with your recordings. With this guide in hand, sharing your screen activities is just a few taps away. Happy recording!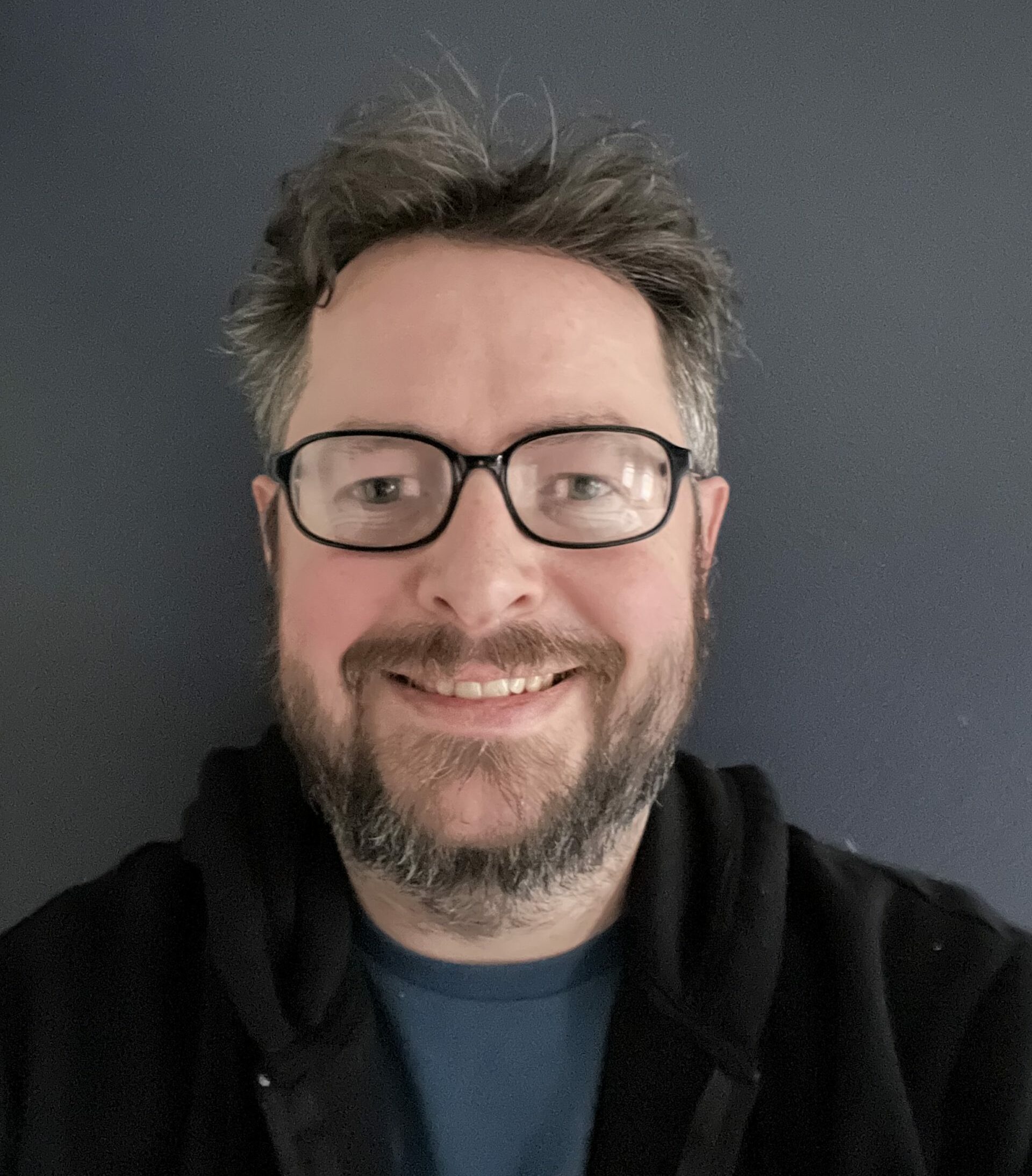 Matthew Burleigh has been writing tech tutorials since 2008. His writing has appeared on dozens of different websites and been read over 50 million times.
After receiving his Bachelor's and Master's degrees in Computer Science he spent several years working in IT management for small businesses. However, he now works full time writing content online and creating websites.
His main writing topics include iPhones, Microsoft Office, Google Apps, Android, and Photoshop, but he has also written about many other tech topics as well.