Capturing a video of your iPhone 12 screen is a breeze! You just need to add the Screen Recording feature to your Control Center, and with a few taps, you're good to go. It's a handy feature for creating tutorials, saving gameplays, or just sharing what's on your screen with friends.
Once you've recorded your screen, the video will be saved automatically in the Photos app. You can then view, edit, or share it as you please.
You can also check out this video about how to record your iPhone screen for more on this topic.
Introduction
Ever been in a situation where you wished you could show someone exactly what's happening on your iPhone screen? Maybe you want to demo an app, record a gameplay, or create a tutorial. If you're an iPhone 12 user, you're in luck because your device has a built-in screen recording feature. And the best part? It's super easy to use!
Screen recording on the iPhone 12 is not just for tech enthusiasts or social media influencers. It's a practical tool for anyone wanting to share information or save content from their screen. Whether you're a teacher creating instructional content, a gamer wanting to capture your victories, or a regular user looking to share a bug with tech support, knowing how to record your screen can come in quite handy. So, let's dive into the steps and get you recording in no time!
Related: How to Screen Record on iPhone in 2023 – A Comprehensive Guide
Step by Step Tutorial on How to Take a Video of Your Screen on iPhone 12
Before we begin, make sure you've added the Screen Recording button to your Control Center. This is simply done by going to Settings > Control Center and tapping the green plus button next to Screen Recording.
Step 1: Open the Control Center
Swipe down from the upper-right corner of your iPhone 12 screen to access the Control Center.
The Control Center is the hub for quick settings and controls on your iPhone. It is designed for easy access to functions you frequently need.
Step 2: Start Recording
Tap the circular Screen Recording button.
Once you tap, you'll see a countdown from 3, giving you time to get to the screen you want to record. The status bar or the time at the top left corner will turn red, indicating that the recording has started.
Step 3: End the Recording
To stop recording, either tap the red status bar at the top of your screen and tap "Stop" or open the Control Center and tap the Screen Recording button again.
The video will be saved in the Photos app under 'Recents.' From there, you can edit the video or share it through various apps and platforms.
Pros
| Benefit | Explanation |
| --- | --- |
| Convenience | Screen recording on the iPhone 12 is incredibly convenient, as it can be activated quickly from the Control Center. This ease of access makes it perfect for spontaneous recordings. |
| No additional apps needed | Since the feature is built-in, there's no need to download third-party apps, saving you storage space and the hassle of navigating through external software. |
| Editable recordings | The videos you record can directly be edited in the Photos app, allowing you to trim, add filters, or even crop the footage right after recording it. |
Cons
| Drawback | Explanation |
| --- | --- |
| No internal audio recording | The screen recording feature does not capture internal audio from the apps, which can be a limitation for those wanting to record gameplay or app sounds. |
| Limited editing tools | While basic editing can be done in the Photos app, for more advanced edits, you will need to use other video editing apps. |
| Potential privacy issues | Accidental screen recordings can capture sensitive information. Users should be cautious about what's on their screen when they start recording. |
Video About Recording Screen
Additional Information
Recording your iPhone 12 screen can be more than just a way to create videos; it can be a tool for preserving memories, documenting information, or even troubleshooting. For instance, if you encounter a bug or an error, a screen recording can help tech support see exactly what's happening.
Did you know that you can also record your voice while recording your screen? Just long-press the Screen Recording button and turn on your microphone. This feature is excellent for commentary or explaining what you're doing on your screen.
Remember, practice makes perfect. The more you use the screen recording feature, the more you'll discover what works best for you. Whether it's creating step-by-step tutorials or capturing your high scores on your favorite games, the possibilities are endless.
And remember, screen recording isn't just about capturing content; it's about sharing experiences. So go ahead, record that FaceTime call with your grandparents, that epic game moment, or that hilarious meme that you know your friends will love.
Summary
Add Screen Recording to Control Center
Open Control Center
Start Recording
End Recording
Frequently Asked Questions
Can I record sound with my screen recording?
Yes, you can record sound. Long-press the Screen Recording button before you start and tap the Microphone icon to turn it on.
Where do my screen recordings get saved?
All screen recordings get saved in the Photos app under 'Recents.'
Can I record a video call?
Technically yes, but you should always get consent from the other party before recording.
How long can a screen recording be?
There's no time limit to how long your screen recording can be; it depends on the available storage space on your iPhone.
Can I edit my screen recording?
Absolutely! You can trim, add filters, and crop your screen recordings in the Photos app.
Conclusion
Capturing a video of your screen on the iPhone 12 is a feature that is both simple to access and invaluable in many scenarios. Whether for educational purposes, for fun, or for providing visual aid, screen recordings can enhance the way we communicate and share information. With just a few taps, you can create content that would otherwise require a lengthy explanation.
As we continue to embrace a digital-first approach in our daily lives, being able to record and share our iPhone screens becomes increasingly relevant. So go ahead, give it a try, and see for yourself how this feature can make a difference in your tech-savvy life. Remember, the next time you want to share something from your iPhone 12 screen, just swipe, tap, and record!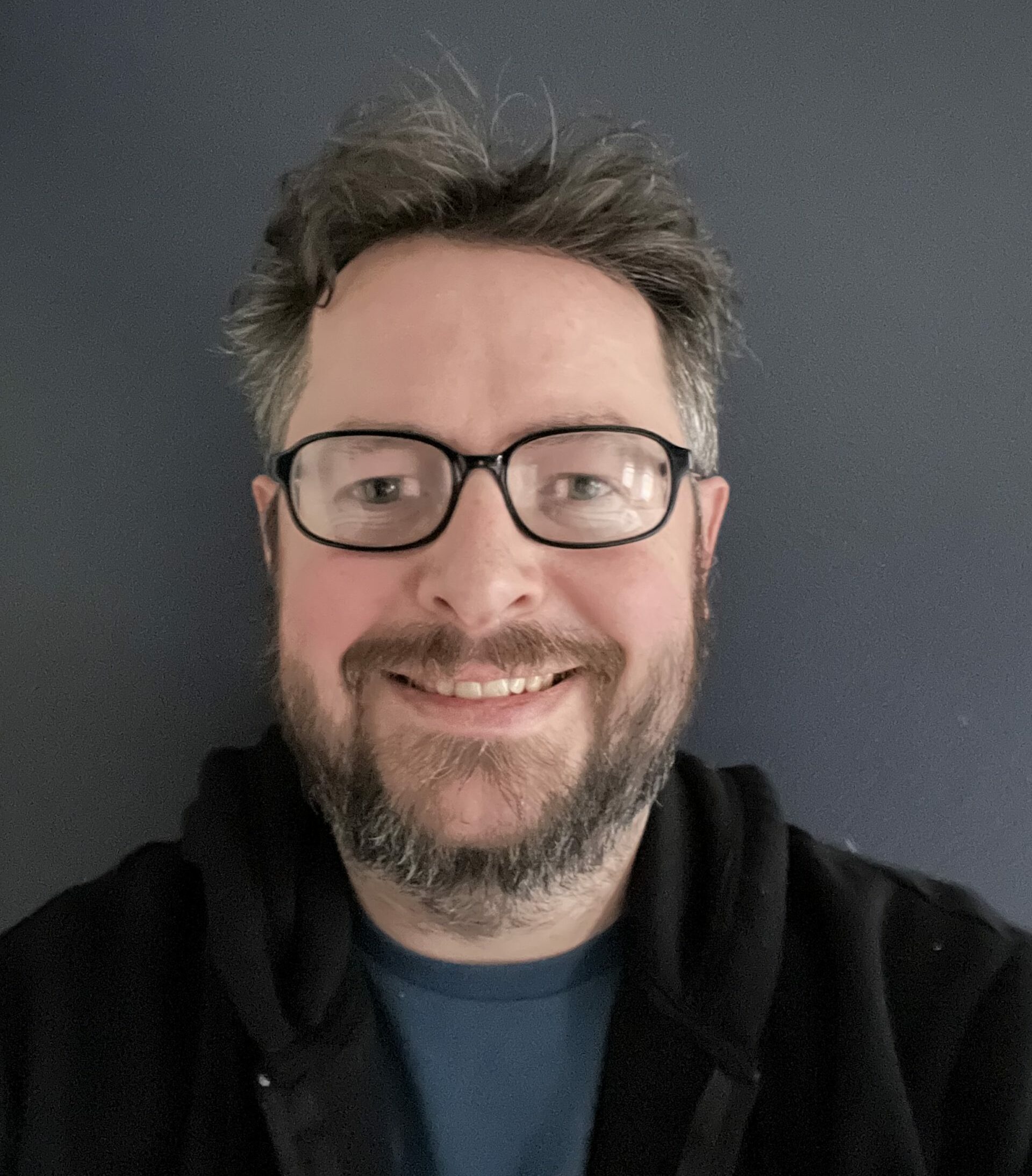 Matthew Burleigh has been writing tech tutorials since 2008. His writing has appeared on dozens of different websites and been read over 50 million times.
After receiving his Bachelor's and Master's degrees in Computer Science he spent several years working in IT management for small businesses. However, he now works full time writing content online and creating websites.
His main writing topics include iPhones, Microsoft Office, Google Apps, Android, and Photoshop, but he has also written about many other tech topics as well.