Screen recording on the iPhone 15 is a simple process that can be accessed through the Control Center. Once you've added the screen record button to your Control Center, you just need to swipe down from the top-right corner of your screen and tap the button. Your screen recording will begin after a brief countdown, allowing you to capture whatever you need from your iPhone's display.
After you initiate the screen recording, a red status bar or a red clock will appear at the top of your screen, indicating that recording is in progress. You can end the recording by tapping the red status bar and confirming that you want to stop.
You can also watch this video about how to use the screen recording feature on an iPhone for more information.
Introduction
Have you ever wanted to capture something on your iPhone screen to share with others or refer back to later? Whether it's a high score in a game, a bug you want to report, or a walkthrough of a process, screen recording is an incredibly useful feature. And with the iPhone 15, Apple has made it easier than ever to record your screen. Why is this important? Well, in our increasingly digital world, being able to quickly and efficiently record your screen can save time and improve communication.
This feature is relevant to anyone who uses their iPhone for more than just calls and texts – from business professionals to content creators, educators, and everyday users. The ability to record your screen can help you share information, create content, and even troubleshoot issues.
Related: How to Screen Record on iPhone in 2023 – A Comprehensive Guide
Step by Step Tutorial: Screen Record on iPhone 15
This section will guide you through the simple steps to record your screen on iPhone 15.
Step 1: Access the Control Center
Swipe down from the top-right corner of your iPhone 15's screen to open the Control Center.
The Control Center is where you'll find various quick settings and controls for your iPhone, including the screen record button.
Step 2: Tap the Screen Record Button
Locate and tap the screen record button, which looks like a solid circle inside a thin circle.
If you don't see the screen record button, you'll need to add it to your Control Center through the Settings app under Control Center > Customize Controls.
Step 3: Wait for the Countdown
After tapping the screen record button, wait for the three-second countdown to complete before your screen starts recording.
The countdown gives you a moment to navigate to whatever you want to record, ensuring you capture exactly what you need.
Step 4: End the Recording
To stop recording, tap the red status bar at the top of your screen, then tap "Stop."
Alternatively, you can open the Control Center and tap the screen record button again to end the recording.
Pros
| Benefit | Explanation |
| --- | --- |
| Easy to Access | The screen record function is accessible directly from the Control Center, making it convenient to start recording without navigating through multiple menus. |
| Customizable | You can customize the Control Center to include the screen record button if it's not already there, ensuring the feature is always just a swipe away. |
| No Additional Apps Required | Unlike previous iOS versions or other smartphone platforms, there's no need to download a third-party app to record your screen on the iPhone 15. |
Cons
| Drawback | Explanation |
| --- | --- |
| Limited Editing Options | The built-in screen recorder doesn't offer advanced editing features, so for more complex editing, you'll need to use an external app. |
| Storage Space | Screen recordings can take up a significant amount of storage, especially if they're lengthy or high-resolution. |
| Potential Privacy Concerns | It's important to be mindful of what's on your screen when recording, as sensitive information could be inadvertently captured and shared. |
Video About iPhone 15 Screen Recording
Additional Information
Recording your screen on the iPhone 15 can be useful for a variety of reasons. You might be a gamer wanting to share your gameplay, a developer needing to capture a bug, a teacher creating a tutorial, or just someone who wants to save a memorable video call. The recordings are saved directly to your Photos app, where you can view, edit, or share them as you see fit.
Remember, while screen recording is a powerful tool, it's important to respect others' privacy and not record without consent when it involves other people or their content. Also, note that certain apps may prevent screen recording for copyright or other protective reasons. Lastly, always make sure you have enough storage space before starting a recording, as high-quality videos can quickly eat up your iPhone's memory.
Summary
Swipe down from the top-right corner to open Control Center.
Tap the screen record button.
Wait for the countdown to finish.
Tap the red status bar and "Stop" to end the recording.
Frequently Asked Questions
Where do my screen recordings get saved?
Your screen recordings are saved in the Photos app under the 'Recents' album or the 'Screen Recordings' media type.
Can I record audio with my screen recording?
Yes, you can record audio by long-pressing the screen record button in the Control Center and tapping the Microphone Audio option before starting the recording.
How long can I record my screen for?
There is no set limit for how long you can record your screen, but it is dependent on your iPhone's available storage space.
Can I edit my screen recording on my iPhone 15?
Yes, you can trim the beginning and end of your screen recording directly in the Photos app, but for more advanced editing, you will need to use an external app.
Why doesn't the screen record button appear in my Control Center?
If the screen record button is not in your Control Center, you'll need to add it by going to Settings > Control Center > Customize Controls and tapping the '+' next to Screen Recording.
Conclusion
Screen recording on the iPhone 15 is both a convenient and valuable feature. It's a straightforward process that doesn't require any additional apps or complicated steps. Whether you're a professional, content creator, or casual user, knowing how to screen record can enhance how you use your device.
As technology evolves, features like screen recording become integral to our digital lives, and it's exciting to think about the potential uses and advancements that may come in future iPhone models. Screen record on iPhone 15 has undoubtedly opened up a world of possibilities, and it's up to us to explore and utilize them to their fullest potential.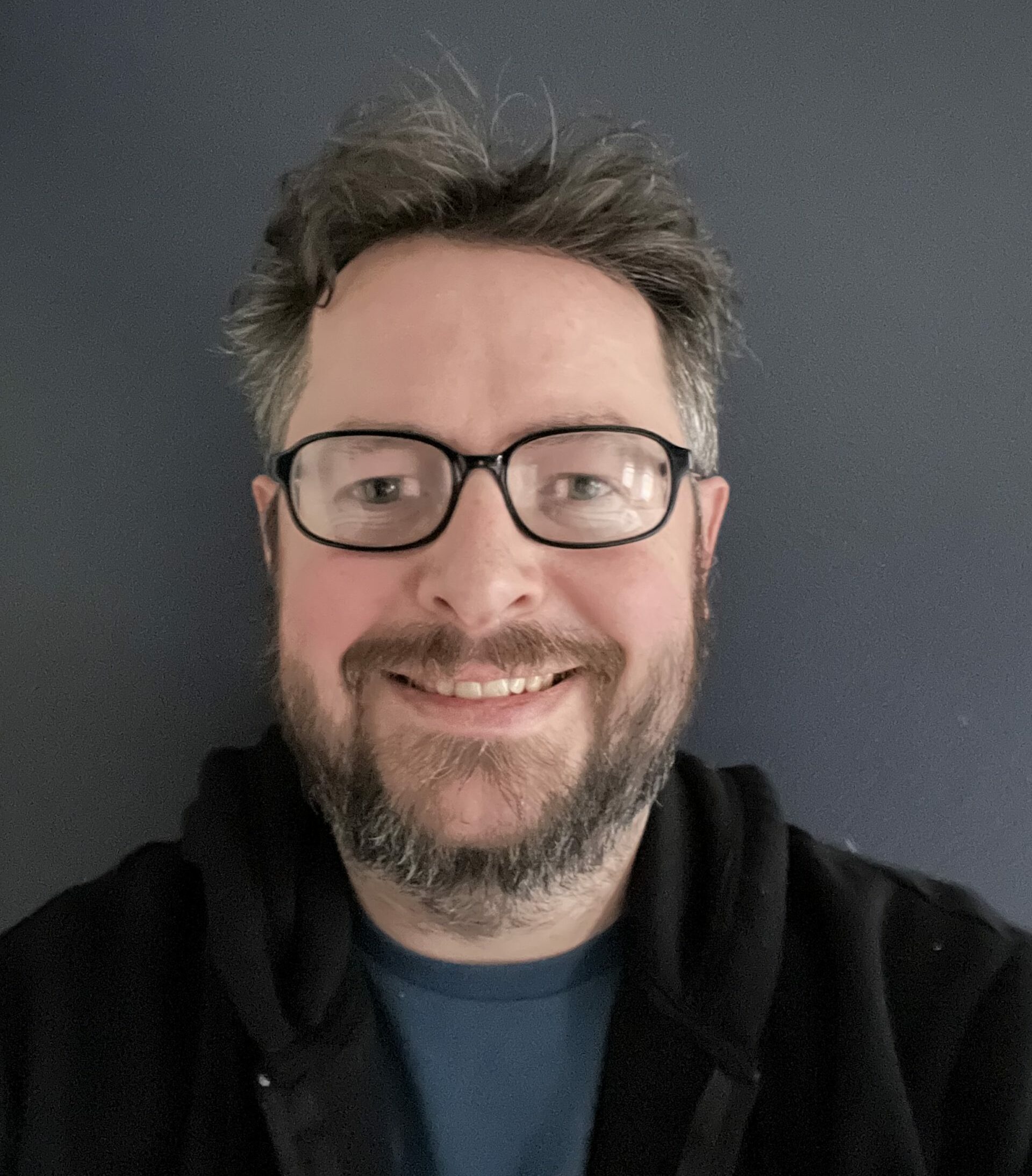 Matthew Burleigh has been writing tech tutorials since 2008. His writing has appeared on dozens of different websites and been read over 50 million times.
After receiving his Bachelor's and Master's degrees in Computer Science he spent several years working in IT management for small businesses. However, he now works full time writing content online and creating websites.
His main writing topics include iPhones, Microsoft Office, Google Apps, Android, and Photoshop, but he has also written about many other tech topics as well.