The Amazon Prime subscription that you can have on your Amazon account is really useful.
Amazon keeps adding different features to it, and there is much to like about Prime besides the free shipping.
But you might be asking how do I know if I have Amazon Prime if you are unsure about whether or not you have an active subscription.
How to Check for Amazon Prime on an iPhone
Open the Amazon app.
Touch the Account tab.
Choose Your Account.
Select Manage Prime Membership.
Tap Manage Membership.
Our guide continues below with additional information to answer the question of how do I know if I have Amazon Prime, including how to check your status on a laptop or desktop computer.
Deal of the Day
Sale
Apple AirPods (2nd Generation) Wireless Ear Buds, Bluetooth Headphones with Lightning Charging Case Included, Over 24 Hours of Battery Life, Effortless Setup for iPhone
HIGH-QUALITY SOUND — Powered by the Apple H1 headphone chip, AirPods (2nd generation) deliver rich, vivid sound.
EFFORTLESS SETUP — After a simple one-tap setup, AirPods are automatically on and always connected. They sense when they're in your ears and pause when you take them out. And sound seamlessly switches between your iPhone, Apple Watch, Mac, iPad, and Apple TV.
Last update on 2023-11-30 / Affiliate links / Images from Amazon Product Advertising API | As an Amazon Associate, I earn from qualifying purchases.
There are many different subscription services that you might sign up for over the years. Whether it's a video streaming service like Netflix or Hulu, cloud storage like Dropbox, or even Microsoft Office, there's a strong likelihood that you are being charged each month to use an app or service.
You can click here to check your Prime status, or continue reading below to learn how to find it on your laptop or desktop computer.
One such service that you could have is Amazon Prime. An Amazon Prime subscription can be charged monthly or yearly, and provides you with free shipping on products sold through Amazon, access to their Prime Video library, as well as a host of other benefits that make it one of the more useful subscriptions you could have. But it's possible to have an Amazon account and not have Prime, so continue below to see how you can check if you have an Amazon Prime subscription.
SolveYourTech.com is a participant in the Amazon Services LLC Associates Program, an affiliate advertising program designed to provide a means for sites to earn advertising fees by advertising and linking to Amazon.com.
Find out how to sign out of Amazon Prime on Roku if you are signed in with an account but want to switch to a different one.
How to Find Your Amazon Prime Subscription Status (Guide with Pictures)
The steps in this article were performed in the desktop version of the Google Chrome Web browser. You can also perform these actions in other desktop browsers like Firefox or Edge.
Note that you will need to know the email address and password associated with your Amazon account to perform these steps.
As we mentioned earlier in the article, you can click this link to go directly to the Prime membership page if you don't want to follow the steps below.
Step 1: Open a Web browser and navigate to https://amazon.com.
Step 2: Click the Sign In button at the top-right of the window.
Step 3: Enter the email address and password for your Amazon account, then click the Sign In button.
Note that there is not a separate amazon.com Prime login. It's associated with your regular Amazon account, so you wouldn't need to go to a separate Amazon Prime website or use a different Amazon Prime account login.
Step 4: Select the Account & Lists option, then click the Your Prime Membership link.
It may just say "Prime Membership" instead.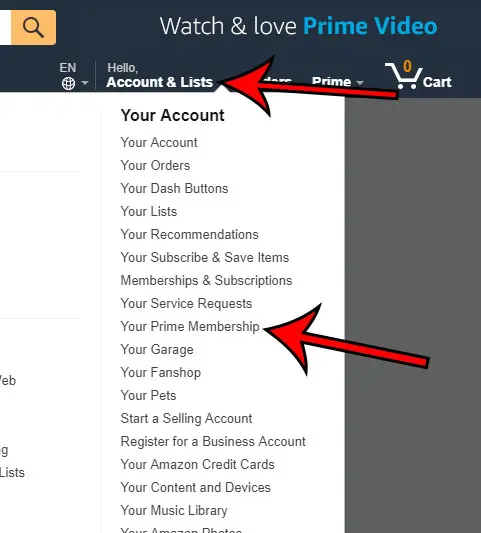 Step 5: At the top-left of the window you will see your Prime subscription status and, if you are a Prime member, your payment option and the next due date for your payment.
On newer versions of the Prime Web page, this information is in a blue horizontal bar at the top of the page.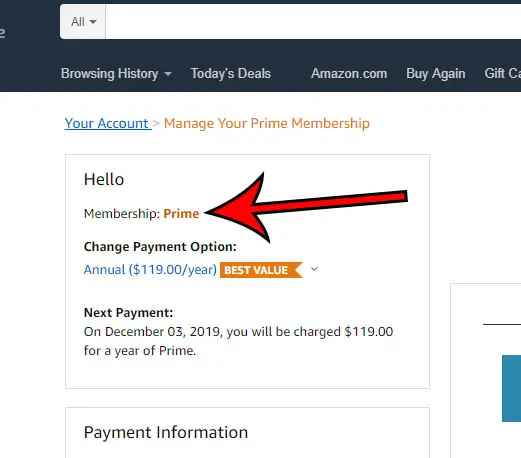 The horizontal blue bar with your Prime membership status may look like the picture below instead:
If you aren't already a Prime member, you can click here to start a free trial and see if it's a service you like.
Now that you know how to check if you have Amazon Prime you won't need to struggle with trying to find any special Amazon Prime login sites or remember a separate Amazon prime.com login or anything like that.
One of the best features of Amazon Prime is the ability to stream videos from their Prime library. Find out more about the Amazon Fire Stick and see why it's a great addition to your home entertainment system as a way to stream video from online services.
Frequently Asked Questions How To Know if You Have Amazon Prime
Related: How Do I Change My Amazon Prime Video Settings on an iPhone?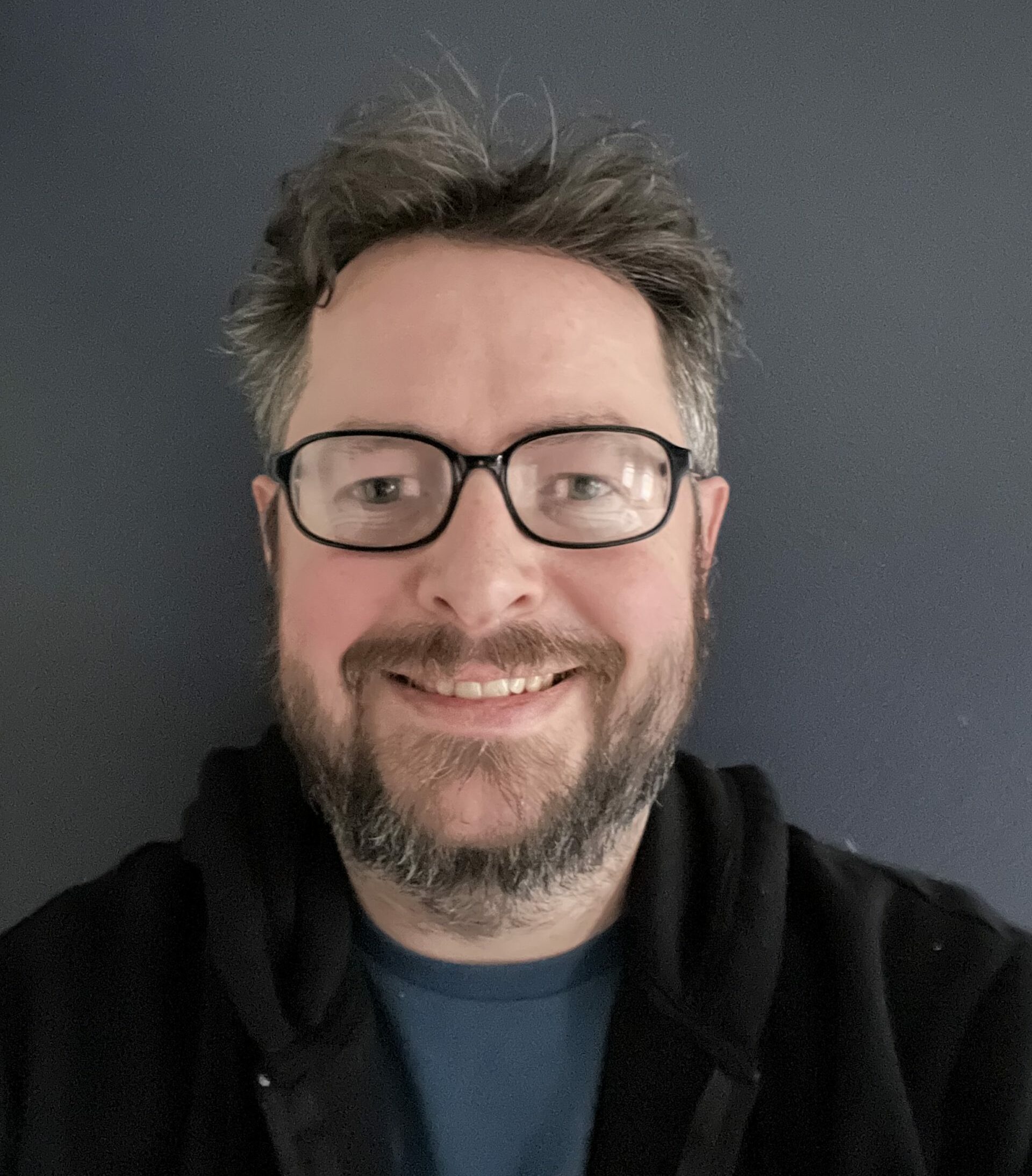 Matthew Burleigh has been writing tech tutorials since 2008. His writing has appeared on dozens of different websites and been read over 50 million times.
After receiving his Bachelor's and Master's degrees in Computer Science he spent several years working in IT management for small businesses. However, he now works full time writing content online and creating websites.
His main writing topics include iPhones, Microsoft Office, Google Apps, Android, and Photoshop, but he has also written about many other tech topics as well.