When you are considering a device to connect to your TV so that you can stream video content, then then you've probably had some recommendations to buy Roku devices.
They are among the best and most popular solutions for this problem, and have been offering a constantly-updated line of products that keep getting better and faster at streaming video to your TV.
Video streaming is quickly becoming one of the most common ways to consume media, and Netflix, Hulu Plus and Amazon Prime subscription levels all continue to rise. The ability to access a huge library of movies and TV shows is very convenient, and people are looking to new devices that allow them to watch this content on their TV.
The Roku line of products is one of the best solutions for this situation, as they are affordable and they are very easy to use. But if you have been thinking about getting a Roku, there are a few important things to know before you make that purchase. So continue reading below to find out more about what you should know before you buy a Roku.
One of the first things you should do, however, is read our article about which Roku to buy. There are a number of different models of Rokus and they all have certain features that make them better in certain situations.
SolveYourTech.com is a participant in the Amazon Services LLC Associates Program, an affiliate advertising program designed to provide a means for sites to earn advertising fees by advertising and linking to Amazon.com.
If you have an Amazon account or two, then you might want to know how to sign out of Prime Video on Roku if you want to switch between accounts.
There are a Lot of Rokus, So Make Sure You Get the Right One
Roku sells several different models of Rokus, and the ports they have and the features they offer vary from device to device.
The less expensive Roku models have fewer ports and features, as you would expect, while the more expensive models have all of the bells and whistles.
For example, the Roku LT (on Amazon) is the least expensive model, and can only output content in 720p resolution. The most expensive model, the Roku 3 (on Amazon), can output content in 1080p, has a faster processor, can play games, has dual-band Wi-Fi and is just a better overall device.
But not everyone needs all of the Roku 3's features, and the lower cost of the Roku LT could make it a better option in certain situations. So it's definitely worth clicking the links above and checking out the assorted prices and features to see which Roku is best for your needs.
They Don't Come With HDMI Cables
None of the Roku models come with an HDMI cable, so you are either going to need to use a spare one around your house, or you are going to need to purchase a new one.
Amazon sells HDMI cables, however, that are less expensive than options you will find in any store.
This will not be an issue if you are purchasing one of the Roku models that comes with A/V cables and you are planning to hook it up to a non-HDTV.
Those A/V cables can only output up to 480p, so you aren't going to be able to view HD content if you use the included free cables to connect your Roku to your TV.
There is No Monthly or Yearly Fee for Using a Roku
Your initial Roku purchase is likely the last money that you will pay to Roku. This is one of the biggest draws for people who buy Roku devices, especially if they are used to paying monthly for different services and products.
They do offer some paid channels that you can download, but the majority of users are only ever going to use the free channels.
So once you have purchased the device, the only fees that you will be paying will be related to the Netflix, Hulu Plus, Amazon Prime or other monthly/yearly subscription fees that you pay for those services.
Network Access
The Rokus all require access to a network. This means that you are going to need Internet access (preferably broadband, like cable or DSL) and a router.
Some of the Roku models have ethernet ports that allow you to connect to your router with a wired ethernet cable, but the device is meant to be used with a wireless network.
So it's important that you either have a network set up in your home, or that you pan to have one set up so, to which you can connect your new Roku.
You are also going to need to know the name and password for that network. If you aren't sure if you have a network in your home, then just consider whether you can get on the Internet in your home with a laptop or tablet.
If you can, and you aren't using a cellular connection, then you probably have a network to which you can connect your Roku.
For more Roku information, check out our article about quick answer on Rokus.
We also have complete reviews about the Roku 1 and the Roku 3.
Frequently Asked Questions and Answers About Buying a Roku
What exactly is a Roku?
Roku is a brand of digital media players that allow you to stream video and audio material from numerous web platforms to your television, including Netflix, Amazon Prime Video, Hulu, and others.
What are the various Roku models that are available for purchase?
Roku has several models available, including the Roku Express, Roku Premiere, Roku Streaming Stick, and Roku Ultra. The features, performance, and pricing of each model vary.
How can I select the best Roku model for my requirements?
When choosing a Roku model, consider your budget, desired streaming quality (e.g., 4K), and any unique features you want (voice control, headphone jack in remote, etc.).
Where can I get a Roku player?
Roku devices are available from a variety of merchants, including electronics stores, internet marketplaces such as Amazon, and Roku's official website.
Is a membership required to utilize a Roku device?
No, you do not need a membership to utilize a Roku device. To access their material, you will need to subscribe to certain streaming services such as Netflix, Hulu, or Disney+.
Can I use a Roku with an older television that lacks HDMI ports?
Yes, Roku has devices with composite or A/V outputs, such as the Roku Express, that are compatible with older televisions.
What type of internet connection do I require to use a Roku device?
For normal streaming, a steady broadband internet connection with a minimum speed of 3 Mbps is suggested. A faster connection of at least 25 Mbps is required for 4K streaming.
Is it possible to link a Roku device to a non-smart TV?
Yes, you can use a Roku device to make a non-smart TV "smart." Simply connect the Roku to the HDMI port on your TV and follow the setup instructions.
Is there a monthly charge to use a Roku device?
There is no monthly subscription for using a Roku device. However, you may have to pay subscription fees for streaming services that you utilize with Roku.
How do I configure a Roku device?
It is simple to set up a Roku device. Connect it to your television, turn it on, and then follow the on-screen directions to connect to Wi-Fi, create or sign in to your Roku account, and activate the device.
Can I view live TV stations on Roku?
Yes, Roku provides access to live TV channels via various streaming apps such as Sling TV, Hulu Live TV, and YouTube TV.
Do I need a cable or satellite subscription to watch live TV on Roku?
No, you can watch live TV on Roku by using streaming providers that offer live TV packages. These services usually require their own subscription, as opposed to a cable or satellite subscription.
Are parental controls available on Roku devices?
Yes, Roku supports parental controls that let you block material based on ratings and set PIN numbers for purchases and app installations.
Can I use Roku in conjunction with my Amazon Prime membership?
If you have a Prime membership, you may use Roku to access Amazon Prime Video. You may use your Prime credentials to check in to the Amazon Prime Video app on Roku.
Can I use Roku in more than one room?
Yes, by moving the device or acquiring extra Roku devices for each room, you can use Roku in multiple rooms. Many Roku devices are small and easy to move.
Is a warranty available for Roku devices?
Roku devices are normally covered by a one-year warranty. When purchasing, make sure you read the warranty terms and conditions.
Purchasing a Roku device might be an excellent way to increase your entertainment options and have access to a wide variety of streaming content on your television. Choosing the proper model and learning how to configure it will provide a smooth streaming experience.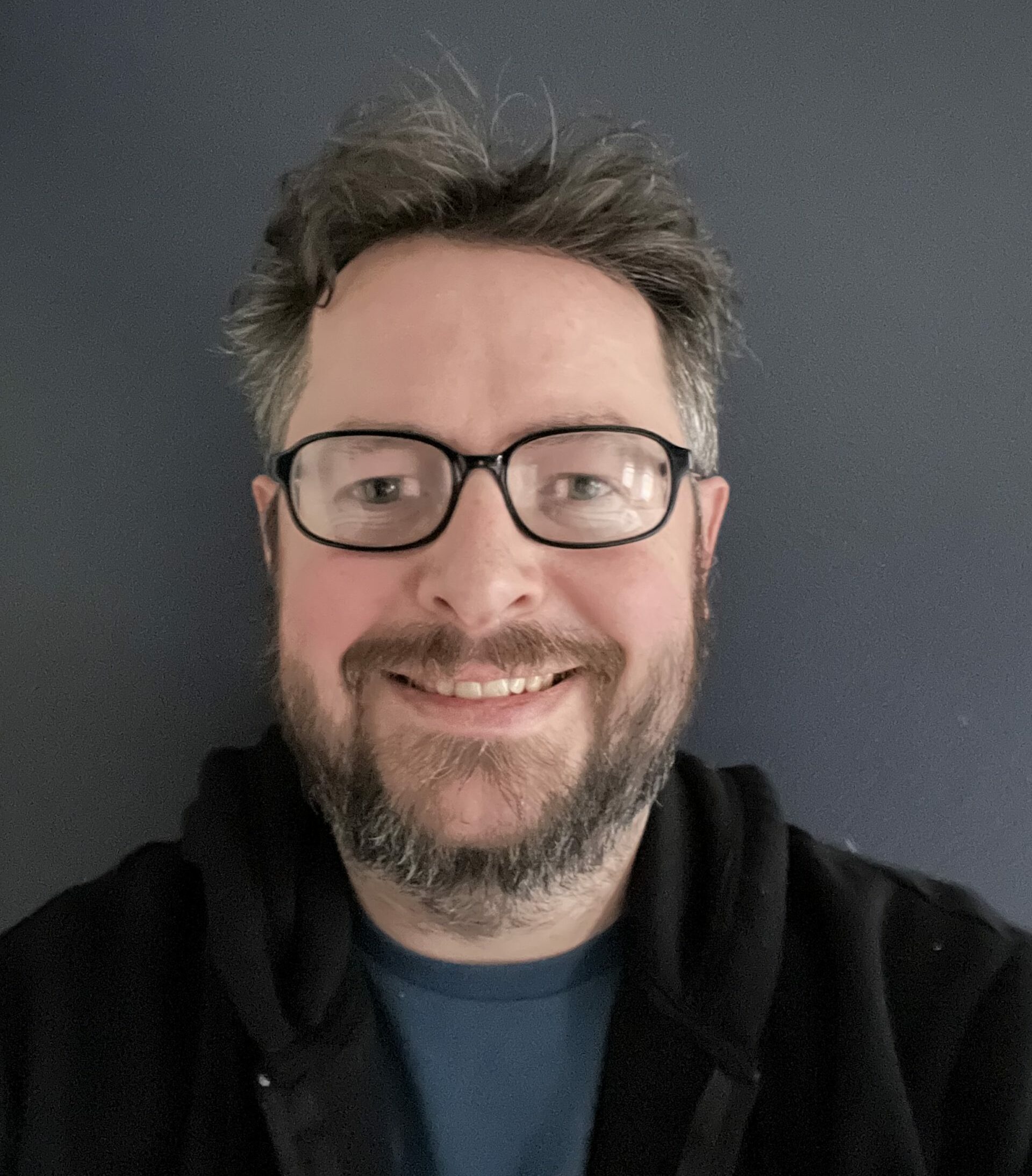 Matthew Burleigh has been writing tech tutorials since 2008. His writing has appeared on dozens of different websites and been read over 50 million times.
After receiving his Bachelor's and Master's degrees in Computer Science he spent several years working in IT management for small businesses. However, he now works full time writing content online and creating websites.
His main writing topics include iPhones, Microsoft Office, Google Apps, Android, and Photoshop, but he has also written about many other tech topics as well.