Streaming TV is becoming more and more popular as people look for ways to lower or eliminate their cable TV bill. Streaming services like Netflix have caught up to and, in some cases, even surpassed the offerings available from TV networks. But streaming from the Internet to your TV requires something that can access the Internet and connect to your TV, which is where set-top streaming boxes like the Roku Premiere + come into play.
I have a Roku Premiere + in my home and connected to the TV in my living room, and it gets used every day. I love using it, and it has made the act of eliminating cable and replacing it with online streaming relatively painless. If you are considering purchasing the Roku Premiere + but have some questions about things that might be relevant when you purchase it and set it up in your home, then check our list of 10 frequently asked questions about the Roku Premiere + below.
SolveYourTech.com is a participant in the Amazon Services LLC Associates Program, an affiliate advertising program designed to provide a means for sites to earn advertising fees by advertising and linking to Amazon.com.
Question 1 – Does the Roku Premiere Plus come with an HDMI cable?
Answer 1 – No, the Roku Premiere Plus does not come with an HDMI cable. You will need to purchase one of those in addition to the Roku Premiere +. Amazon sells a ton of good, cheap HDMI cables.
Question 2 – Can I connect the Roku Premiere Plus to a TV without an HDMI cable?
Answer 2 – Technically, yes, you can. However, the means for doing so is neither cheap nor optimal. You are going to need something called an HDMI converter. These typically range between 15 and 50 dollars in price, and it is entirely possible that you won't be able to view video because of an HDCP compliance issue between the HDMI cable going from the Roku Premiere Plus to the HDMI converter, then the video being transmitted to the TV. An example of how this connection would occur is:
Roku > HDMI cable > HDMI converter > RCA cables > TV
Additionally, if you are going to attempt this connection, you will also need RCA cables to connect from the HDMI converter to TV. This connection also isn't capable of a high-definition transmission, so you would have a maximum resolution of 480p. The items you would need to purchase in order to complete this connection are:
Question 3 – Can I connect the Roku Premiere Plus to my home network if I don't have Wi-Fi?
Answer 3 – Yes, you can connect the Roku Premiere Plus to a network with an ethernet cable. Some other Roku models do not have an ethernet port, but the Roku Premiere Plus does. In some cases this can even provide a more superior streaming experience, as the wired Internet connection may result in better download speeds than what you might receive via a Wi-Fi connection.
Question 4 – What type/speed of Internet service do I need in order to use the Roku Premiere Plus?
Answer 4 – You will need to have broadband Internet to get the most out of your Roku Premiere Plus. Most commonly this would be either cable Internet or fiber Internet. If you plan to stream 4K video over the Internet, then you should ideally have at least a 25 Megabit per second connection speed. If you are only intending to stream HD content in 1080p, then you will need at least 5 Megabits per second.
Other types of Internet connections may be able to support these speed requirements, such as DSL, satellite, or even cellular (though any sort of data caps will likely get used very quickly, as streaming video consumes a lot of data.) If you are unsure about your available Internet speed, you can check it by going to fast.com. You can visit Netflix's help page about recommended Internet speed connections to learn more.
Question 5 – What are the ports on the Roku Premiere +?
Answer 5 – There are four ports on the back of the Roku Premiere +. These ports are:
Ethernet port
HDMI port
Micro SD port
DC In (Power) port
Question 6 – Is there a monthly or yearly charge for using the Roku Premiere +?
Answer 6 – No, there is no fee for owning a Roku. You will need to provide a credit card during the Roku account registration process, however. This card is there in case you purchase a paid channel, game, or app from the Roku marketplace. However, most of the channels on the Roku are free, and any paid purchase will be indicated as such.
You will need to pay for any monthly or yearly memberships associated with your streaming apps of choice. This includes Netflix, Amazon Prime, Hulu, HBO Now, etc. There is no additional surcharge for using these services on the Roku aside from the membership fee that you are currently paying. If, for example, you have the 9.99 Netflix plan, you can watch Netflix on the Roku Premiere Plus without adding anything extra.
Question 7 – Can I watch 4K content from Netflix on the Roku Premiere +?
Answer 7 – Yes, the Roku Premiere + will let you watch the Ultra HD content from Netflix. However, you will need a 4K-capable TV, and you will need to have a Netflix plan that offers Ultra HD content. As of the writing of this article, that is the Premium Netflix plan, which is 11.99 per month. You can visit this page to see Netflix's current plan offerings.
Question 8 – Can I watch content from an external hard drive, or over my network, on the Roku Premiere +?
Answer 8 – The Roku Premiere + does not have a USB port, so you won't be able to connect a USB hard drive to it. If you want to watch content from external physical media, then your only option with the Roku Premiere + would be to put that media on a Micro SD card (click to view on Amazon) and insert it into the port on the back of the device. If you want to watch media from a USB drive connected directly to a Roku, then you need the Roku Ultra (click to view on Amazon).
You can stream content on your network to the Roku Premiere + via an app like Plex. You install Plex on your computer, add media to your Plex library, then stream that content from your computer to the Roku. You can click here to learn more about Plex.
Question 9 – Can the Roku Premiere + replace my DVR?
Answer 9 – The Roku Premiere + is not a direct replacement for a DVR, no. A DVR with a cable or satellite provider allows you to record a show that is playing on broadcast TV. The Roku Premiere + does not provide the same sort of scheduled access to content as a cable box, so it is difficult to make a direct comparison between the Roku and a DVR.
The Roku Premiere + does not allow you to save content directly to the device either. However, most streaming services, like Netflix, Hulu, Amazon Prime, etc. are entirely on demand. In that respect, you can watch any of their content whenever you would like, as you would with a DVR. However, you cannot "record" anything with the Roku. You merely browse the online content libraries of the video streaming services to which you have access.
Question 10 – Will one Roku Premiere + be enough for my entire house? Or do I need a box for each TV?
Answer 10 – The Roku Premiere + connects directly to your TV, and cannot be accessed remotely by other TVs. If you want to watch the Roku Premiere + and its streaming content on more than one television, you will need to have a Roku connected to each of those TVs. Or you can disconnect it from one TV and move it to another one as needed.
If you would like to read more about the Roku Premiere Plus, you can check out our complete review. If you would like to purchase one or check pricing, you can view the Roku Premiere Plus on Amazon at this link.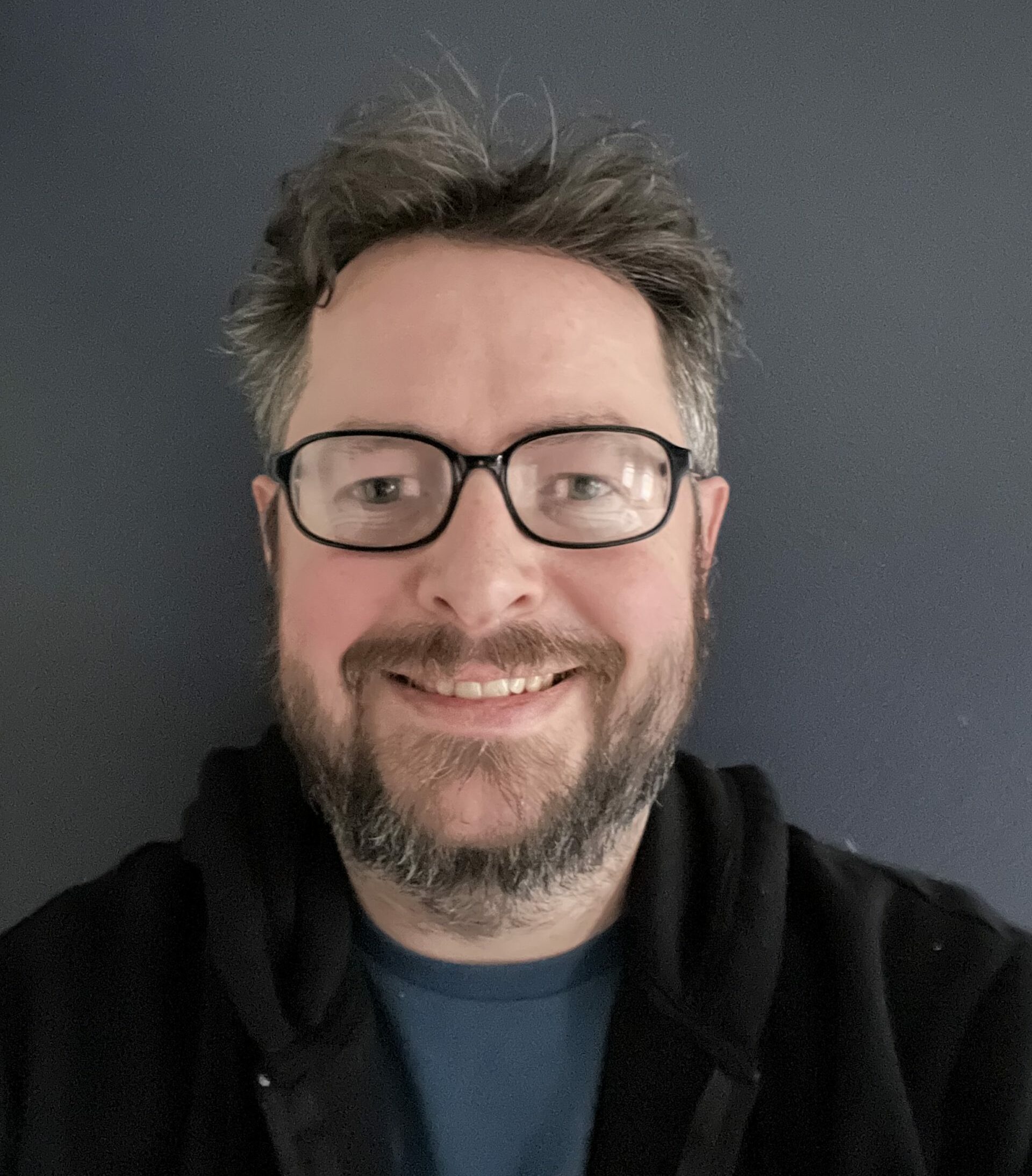 Matthew Burleigh has been writing tech tutorials since 2008. His writing has appeared on dozens of different websites and been read over 50 million times.
After receiving his Bachelor's and Master's degrees in Computer Science he spent several years working in IT management for small businesses. However, he now works full time writing content online and creating websites.
His main writing topics include iPhones, Microsoft Office, Google Apps, Android, and Photoshop, but he has also written about many other tech topics as well.