When you are having trouble viewing Web pages on your phone, there are some common options that you might try to diagnose the option.
You may try closing all of your tabs and restarting the app, or browsing in private mode to see if you need to clear cookies or delete browsing history.
But you might also want to try disabling Javascript to see if that is the cause of the problem.
Our tutorial below will show you how to enable or disable Javascript on your iPhone so that you can view pages and use Safari with that feature activated or not.
How to Turn Javascript On or Off on Your iPhone 7
Open Settings.
Choose Safari.
Scroll down and select Advanced.
Enable Javascript.
Our article continues below with additional information on how to enable Javascript in Safari on an iPhone, including pictures for these steps.
If you've been experiencing a problem browsing websites, then it might be because Javascript in Safari is disabled.
Some people will adjust settings on their browsers when they are troubleshooting or experiencing problems, and disabling Javascript in Safari is something you might do.
But much like you were able to turn it off, you can also enable Javascript on iPhone so that the websites you visit will behave correctly.
Javascript is a type of code that is often used by websites for many of the more complex interactions or content that you see on a Web page.
But Javascript can also be used maliciously or ineffectively, which can lead to a sub-par browsing experience.
If you are having problems with a website, you might have previously followed steps in a troubleshooting guide that instructed you to turn off Javascript in your Safari browser.
However, turning off Javascript can make some Web pages unusable, so you may find later that you need to turn it back on.
Our tutorial below will help you to find the Javascript setting for the Safari browser on your iPhone 7 so that you can enable it and make your current browsing activities a little less frustrating.
Related Topic: Do you want to see some of the pages you've seen in the past? Check out our Safari history iPhone tutorial to find out how.
Video About Enabling Javascript on an iPhone
How to Turn On Javascript in the Safari Browser in iOS 10 (Guide with Pictures)
The steps in this guide were performed on an iPhone 7 Plus, in iOS 10.3.1.
These are specifically for enabling Javascript in the default Safari browser on your device.
If you are using a different browser, such as Chrome or Firefox, then you would need to adjust the Javascript settings for either of those browsers separately.
These steps will show you how to enable Javascript on an iPhone in the Safari Web browser.
Step 1: Open the Settings menu.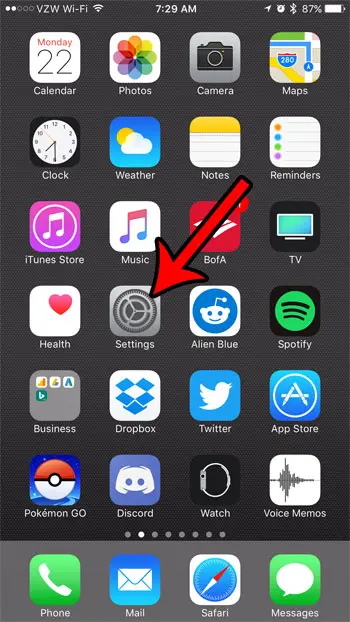 Tap the Settings app icon.
If you can't find the Settings icon you can always swipe down on your screen to open the Spotlight Search and use it to open the Safari app.
Step 2: Scroll down and choose the Safari option.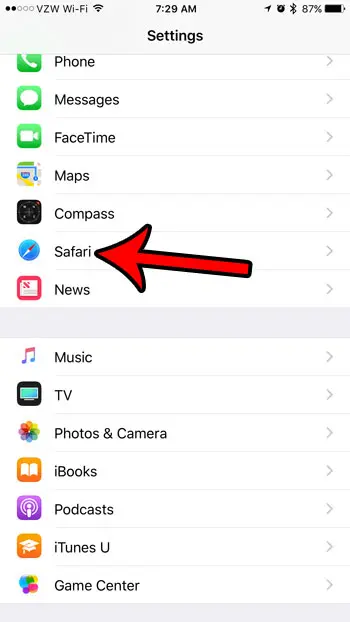 Select Safari from the list of menu options.
Step 3: Scroll to the bottom of the menu and touch the Advanced item.
Choose Advanced at the bottom of the screen.
Step 4: Tap the button to the right of Javascript to enable it.
Touch the Javascript toggle switch to turn it on or off.
You will know that Javascript is enabled when there is green shading around the button. I have enabled Javascript in Safari in the image above.
Now that you know how to enable or disable Javascript on your iPhone in the default Safari browser you will be able to use this knowledge whenever you need to troubleshoot an issue in the browser that you think might be related to Javascript.
More Information on How to Enable Javascript in Safari
As mentioned earlier, this is only going to enable Javascript in the iPhone's default Safari Web browser. If you use another browser on your iPhone and need to enable Javascript there, then you will need to open the Settings menu for that browser instead.
By choosing to enable Javascript in Safari you should find that most websites will work correctly, especially if they weren't functioning properly before. If you are still experiencing problems in Safari then you might need to check that you have enabled cookies as well.
The Advanced Settings menu item not only includes the Javascript toggle for the popular programming language, but also some other more advanced preferences like:
Website Data –
Web Inspector
Remote Automation
Experimental Features
These aren't features that everyone will need to use, as you would expect from the fact that they are on the Advanced page, but do provide some additional interaction options with your browser aside from simply being able to make sure Javascript is turned on or off.
Are you running out of space on your iPhone, making it difficult to install new apps, or download songs and movies? Learn about some ways to clear up storage on your iPhone by deleting some of the old apps and data that you aren't using anymore, or no longer need.
Frequently Asked Questions About How to Activate Javascript in Safari on an iPhone or iPad
Why do I need to enable the Javascript setting in the Apple Safari Web browser?
While you don't need to have the Javascript setting turned on to use your phone or browse the Internet, a lot of the features that you rely on or expect from a typical Web page won't function without Javascript.
You might also see a toned-down version of a page instead, or the website might not display anything for you.
What will happen if I turn off the Javascript option in Safari on my iPhone?
Once you decide that you don't want to enable the Javascript option, you will find that many of the Web pages you view in the browser aren't going to behave the way that you expect them to.
Some pages might not work at all or may show you a message indicating that you should turn on Javascript to be able to use them effectively.
How do I restart my iPhone?
You can restart your iPhone by holding the Volume Down button and the Power button, then dragging the Slide to power off button to the right.
After the phone turns off you can press and hold the Power button again until you see the white Apple logo on the screen.
If your phone is stuck and you aren't able to restart it this way, then you can do a hard reset on your iPhone. You can do this by pressing the Volume Up button, then the Volume Down button, then hold the Power button until you see the Apple logo, when you can release it.
You can check out our guide on how to hard reset an iPhone for more information.
If I turn off the Javascript button in my Apple Safari browser, will it affect other browsers?
No, the Javascript control for the Safari iOS browser only toggles the setting on or off for Safari.
Most of the other Web browsers you might be using on your iPhone, such as Google Chrome or Mozilla Firefox, don't have Javascript options that you can enable or disable in their mobile app versions.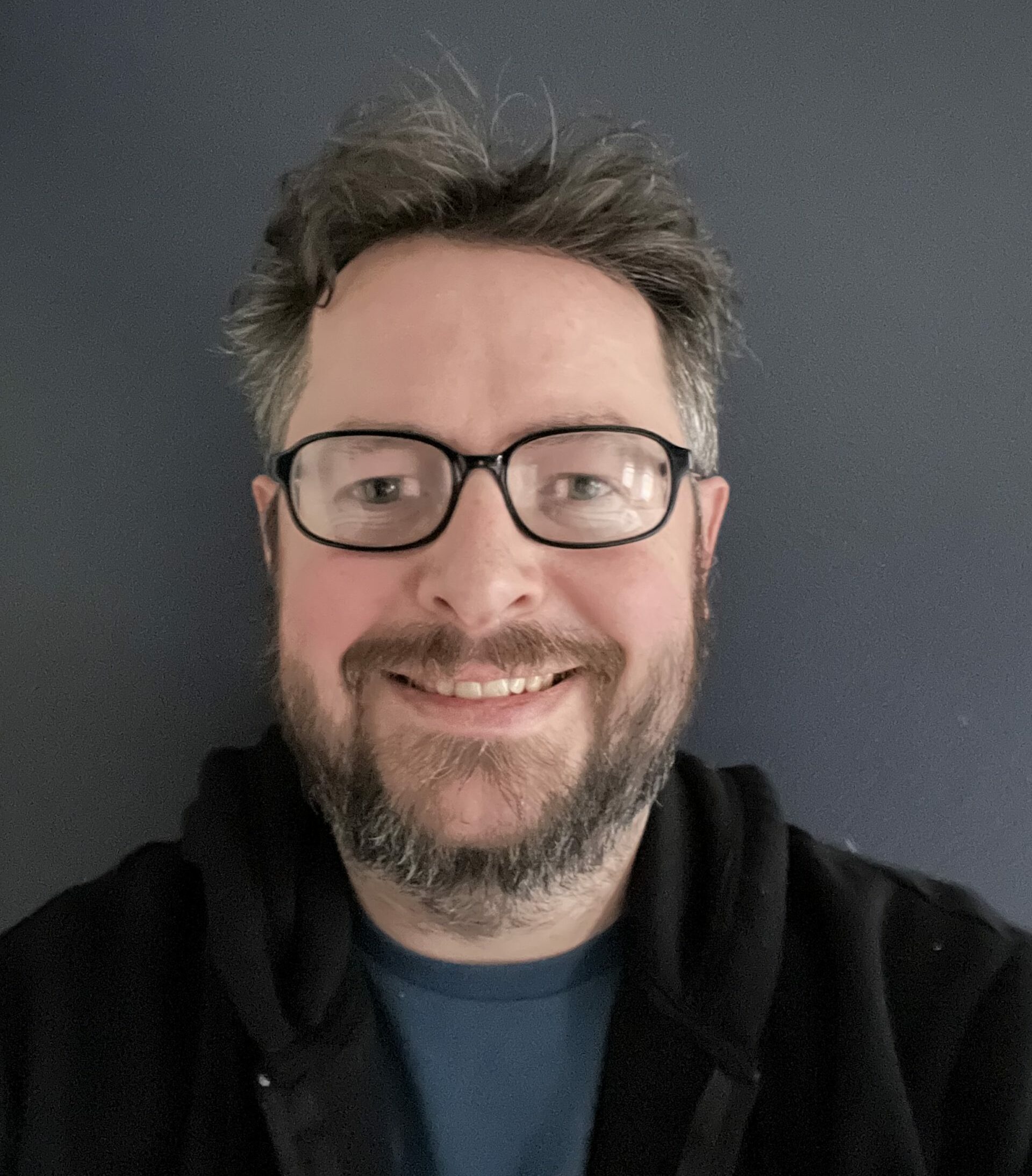 Matthew Burleigh has been writing tech tutorials since 2008. His writing has appeared on dozens of different websites and been read over 50 million times.
After receiving his Bachelor's and Master's degrees in Computer Science he spent several years working in IT management for small businesses. However, he now works full time writing content online and creating websites.
His main writing topics include iPhones, Microsoft Office, Google Apps, Android, and Photoshop, but he has also written about many other tech topics as well.