It's always a good idea to update your email password if you suspect that your account has been compromised or if someone knows your email password and you are worried about them reading your messages.
But if you update your password with your email provider, then you need to update it on any devices that periodically download messages from your account.
If you have set up an email account on your iPad and it has stopped downloading new messages, then it is often because you have changed the password for the account, but you have not updated the password on your iPad.
Fortunately, this is something that you can do directly on the device, and it takes just a few moments to accomplish.
Changing an Email Password on the iPad
Some email providers, such as Gmail and Yahoo, offer security methods like two-step verification and application-specific passwords.
If you are using these options to protect the security of your email password, then you will need to get an application-specific password for your iPad instead of using your regular email password.
You can learn about application-specific passwords for Gmail here and for Yahoo here.
Step 1: Open the Settings menu.
Step 2: Touch the Mail, Contacts, Calendars option in the column at the left side of the screen.
Step 3: Select the email account for which you want to update the password.
Step 4: The screen you see now might vary depending upon the type of email account you have. If it looks similar to the screen below, select the Account option. Otherwise you can simply delete any existing passwords and replace them with the new one.
Step 5: Tap inside of the Password field, delete the previous password, then enter the new password. Touch the Done button once you have finished.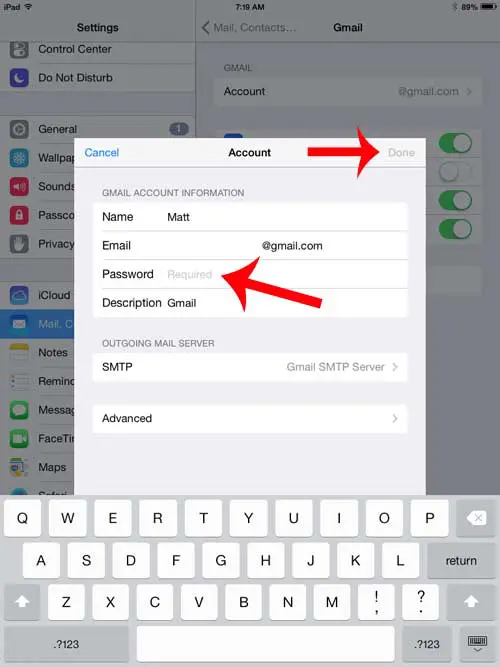 Now that you know how to update your email password on an iPad 2, you can complete this action anytime that you change your email password and want to continue receiving mail on the device.
Summary – Updating iPad Email Password
Open Settings.
Choose Mail.
Select Accounts.
Tap the account.
Choose your email address.
Enter the password.
Are there email accounts on your iPad that you are not using anymore? Learn how to delete an email account from your iPad so that you stop receiving messages for that account on the device.
Continue Reading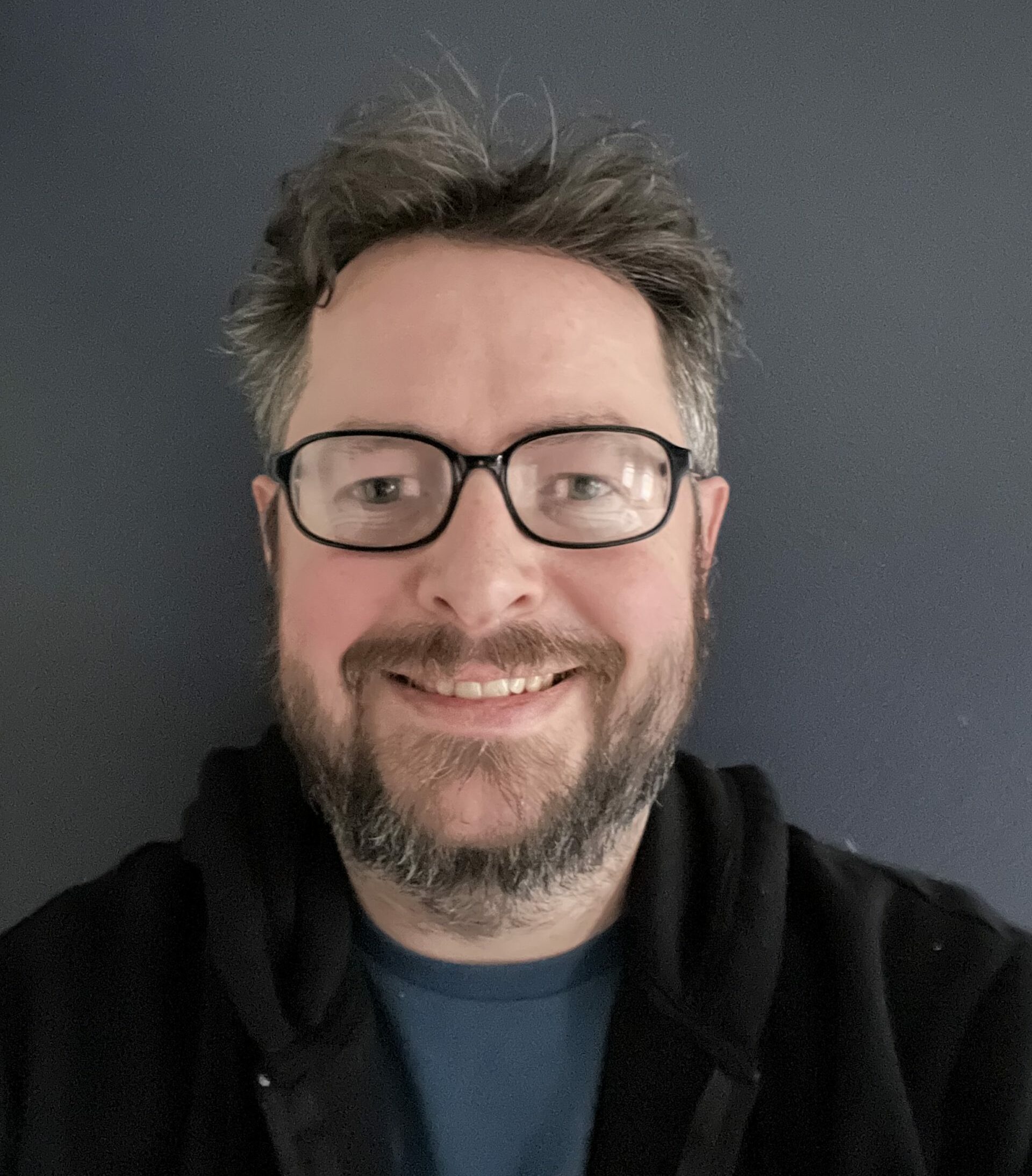 Matthew Burleigh has been writing tech tutorials since 2008. His writing has appeared on dozens of different websites and been read over 50 million times.
After receiving his Bachelor's and Master's degrees in Computer Science he spent several years working in IT management for small businesses. However, he now works full time writing content online and creating websites.
His main writing topics include iPhones, Microsoft Office, Google Apps, Android, and Photoshop, but he has also written about many other tech topics as well.