If you perform a lot of searches and have tried out more search engines than you can remember, then it's very likely that you have a preferred search engine.
So when you make a search from the address bar and it opens with a search engine that you don't like, then you probably want to fix that.
Our tutorial below will show you how to change Firefox's default search engine setting.
Firefox By Mozilla – Set Default Search Engine
Open Firefox.
Click the menu button.
Choose Settings.
Select Search.
Click Default search engine.
Choose your preferred option.
Our guide continues below with additional information on this Firefox changing search engine process, including pictures of these steps.
Related: Check out our best search engine for iPhone 5 article if you want to use a different search engine there, too.
A long time ago you used to have to browse directly to a search engine in order to run a search for something.
Modern browsers, however, allow you to search the Web from any page by simply typing your search term into the address bar at the top of the window.
The search engine that is used for those types of searches is the default search engine and, if you have never changed that setting in Firefox, then it is very likely that Yahoo is currently your default search engine.
Everyone has their own preference when it comes to search engines, and you might prefer to use Google instead of Yahoo.
Fortunately, this is something you can do in Firefox. So continue reading below to see how you can set Google as the default search engine in Firefox.
Related Topic: Want to open a link in a specific browser? Find out how with this guide.
New Method – How to Switch Default Search Engines in Firefox (Guide with Pictures)
The steps in this section will show you how to change the current default search engine to a different one.
Step 1: Launch Firefox.
Step 2: Click the three horizontal lines at the top-right of the window.
Step 3: Choose the Settings option.
Step 4: Click the Search tab.
Step 5: Select the Default search engine dropdown and choose the one you want.
Note that the default search engines listed in the default search engine section are:
Google
Amazon
Bing
DuckDuckGo
eBay
Wikipedia
You can continue reading below for additional information on the Firefox default search engine setting.
Related: This changing search engines in Firefox guide discusses more about this topic.
Old Method – How to Use Google When Searching in Firefox (Guide with Pictures)
The steps in this article were performed in Windows 7, with the most current version of Firefox available at the time this article was written.
This change will apply both to searches performed in the address bar, as well as searches performed in the Search field.
Step 1: Open Firefox.
Step 2: Click the magnifying glass in the search bar at the top of the window.
Step 3: Click the Change Search Settings option.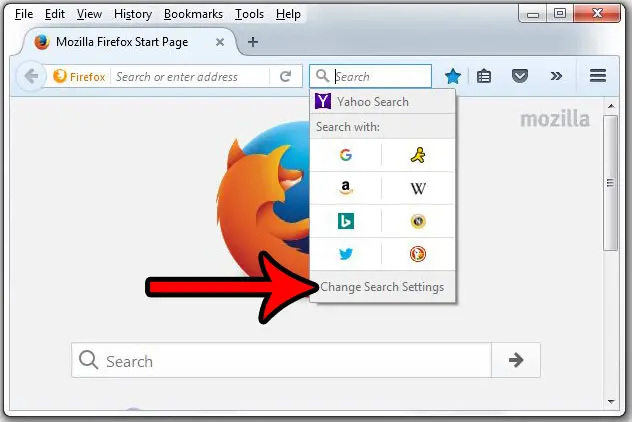 Step 4: Click the drop-down menu under Default Search Engine, then click Google from the list of choices.
You can then close the Options tab in Firefox. You don't need to save this setting, as it will be applied automatically.
This will not affect the default search engine used in other browsers on your computer, such as Chrome, Edge, or Internet Explorer.
If you would like to use a search engine other than Google (or whichever option you just chose as your default) then you can still browse directly to the Web address of that search engine. For example, www.yahoo.com.
There is also a way to add search engines in Firefox if you don't see the one that you want to use in the default search engine section. This is helpful if you prefer to use a lesser-known custom search engine.
Simply scroll to the bottom of the Search menu, then click the Find more search engines link.
You can then type the name of the desired search engine into the field at the top of the window and choose the one that you would like to use for future searches that you make in Firefox.
Are you using the Firefox browser on your iPhone, too? Learn how to set the default search engine in the Firefox iPhone browser if you would rather use Google there as well.
Frequently Asked Questions About the Make Google Default Search Firefox Steps
What can I choose to make my default search engine in Firefox?
When you decide that you want to change your default search provider in Mozilla's Firefox browser, you have a few options available to you by default.
The search providers that you can select from include:
Is there an Internet Explorer search engine?
The Microsoft Internet Explorer Web browser used to have Bing set as its default search engine.
Newer versions of the Microsoft Windows operating system have switched to the Microsoft Edge Web browser, which also uses Bing as its default option.
You can, however, switch this to something else, like Google, if you would like. This article discusses how to accomplish that.
What are the making Google primary search engine steps for Firefox?
Once you have decided that you want to make Google search the default engine that you use for searches in the browser, you will need to follow the steps below:
1. Open Firefox.
2. Click the three lines at the top-right.
3. Choose Settings.
4. Select Search.
5. Click the Default Search Engine button and select Google.
Now if you go back and type something into the address bar and hit Enter, that search will run in Google instead of whatever else was being used.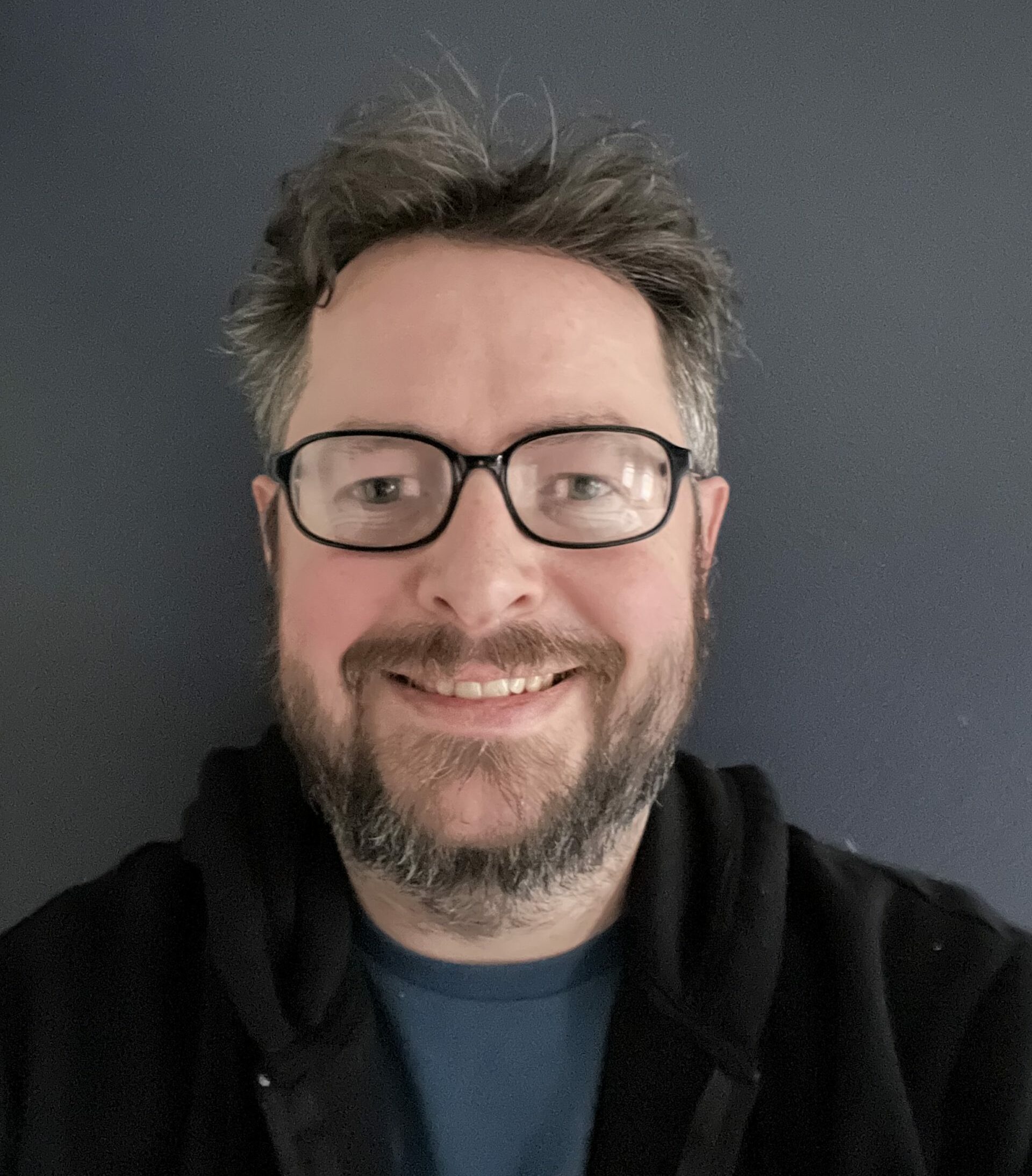 Matthew Burleigh has been writing tech tutorials since 2008. His writing has appeared on dozens of different websites and been read over 50 million times.
After receiving his Bachelor's and Master's degrees in Computer Science he spent several years working in IT management for small businesses. However, he now works full time writing content online and creating websites.
His main writing topics include iPhones, Microsoft Office, Google Apps, Android, and Photoshop, but he has also written about many other tech topics as well.