While the iPhone has gotten to a point where it is very user-friendly, and most people can pick it up and start using it, regardless of their technical expertise, it's still pretty complex.
There are a lot of different connections and services on the phone, as well as information that the phone shares with networks and other devices.
You might need to locate some of this information, so continue reading our MAC address on iPhone guide below and see where some of this data can be found.
You can find your MAC address on an iPhone by going to Settings > General > About > and locating the Wi-Fi Address value.
What is My iPhone's MAC Address? – Quick Guide
Open the Settings app.
Choose the General option.
Select About.
Locate the MAC address to the right of Wi-Fi Address.
For additional information on how to find MAC address on iPhone, including pictures for these steps, continue to the section below.
You might need to know how to find the MAC address on an iPhone for a number of different reasons, so, fortunately, this is information that can be located through the Settings menu on the device.
Any phone, tablet, or another device that can connect to a network will have a MAC address, so you will be able to find the MAC address on an iPhone regardless of which model it is.
Your iPhone includes a piece of identification called a MAC address that can identify it on a network.
Some people use MAC filtering as a means to control access to a wireless network, and if you are attempting to connect to such a network, they will need to know your MAC address to allow you to connect to the network. Luckily this information is easily found on the iPhone, although it is identified as something else on the device.
If you've noticed a moon symbol on your iPhone and weren't sure what it means, then our moon symbol on iPhone guide can help you to figure it out.
How to Find the MAC Address on an iPhone (Guide with Pictures)
The MAC address (or Media Access Control address) is a unique identifier assigned to your iPhone. It consists of twelve characters that are separated into six groups of two. Each group of two is called an "octet."
Other wireless devices also have MAC addresses, such as laptops and gaming consoles. But to find the MAC address for your iPhone, you can follow the instructions below.
Click here to shop for iPhone cases and accessories at Amazon.
These steps will show you how to find your MAC address on iPhone if you discover that you need that information.
Step 1: Tap the Settings icon.
Open the Settings app on your Apple iPhone.
Step 2: Select the General option.
Choose the General menu.
Step 3: Tap the About button.
Select the About option at the top of the screen.
This is going to bring up a screen that contains a lot of important identifying information about your iPhone 5.
Step 4: Scroll down to the Wi-Fi Address option.
Find your iPhone MAC address next to Wi-Fi Address.
The set of 12 characters displayed here is your MAC address.
Now that you know how to find your iPhone MAC address, you will be able to locate this information if you need to provide it to someone if they filter devices on their network.
Summary – How to find MAC address on iPhone
Open Settings.
Open the General menu.
Select the About option.
Find the Wi-Fi Address row. That value is your MAC address.
Another related piece of information that you might need to locate is your iPhone's IP address when it's connected to a network. You can find this with the following steps:
Open Settings.
Choose Wi-Fi.
Tap the i next to the current network.
Find the IP address next to the IP Address row of the table.
This article provides additional information on the iPhone's IP address.
iPhone MAC Address – Additional Information
The MAC address on your Apple iPhone isn't going to change. It's a unique piece of identifying information for the device and is tied to it for as long as the device remains operational.
The MAC address for any device that has one will be in a similar format to your iPhone's MAC address. So, for example, if you needed to find the MAC address for your iPad, it would look somewhat similar to your iPhone's.
The method for finding your iPhone's MAC address has not changed for many versions of iOS. Even if you have an older iPhone and need to find this information, it should still be on the Settings > General > About screen.
If you don't see your Settings app on your Home screen, you can also find it by swiping down from the top of the screen and typing "Settings" into the search field.
If you are having difficulty connecting to a wireless network, it may be because the password has changed and you haven't updated it on your device. Learn how to forget a network on the iPhone 5 so that you can correctly connect to it.
Frequently Asked Questions About How to Find My MAC Address on iPhone
Will my iPhone's MAC address change if I connect to another Wi Fi network?
No, each device has its own unique MAC address.
Once you locate your wireless MAC address by opening the About menu inside your iPhone's Settings menu and getting the values in the Wi Fi address field you will find the same information there every time.
Your Wi Fi MAC address is a hardware address that is identifying information for your device, so it won't change.
This is beneficial if your Wi Fi router or network utilizes MAC filtering or other options where it allows or blocks network access based on unique device information.
How do I reset network settings on my iPhone?
If you are having difficulty with Internet access or connecting to wireless networks, then you might need to take some troubleshooting steps.
One common step is to reset the network settings on the device.
You can do this by going to Settings > General > Transfer or Reset iPhone > Reset > Reset Network Settings.
Note that this is going to reset your Wi Fi settings, so you are going to need to reconnect to Wi Fi networks that you need to use, such as ones in your home or place of employment.
How do I use the private address feature on my iPhone?
While we have discussed steps to view MAC address information in this article, you might have also heard about private Wi Fi addresses and wondered how to use those.
Your iPhone has an option where you can use private addresses when you connect to different Wi Fi networks so that it's harder for apps and services ot track you.
If you open Settings, tap Wi Fi, then touch the small blue i next to your wireless network you will find a toggle for Private Wi-Fi Address. It also shows that address under the toggle.
Why would I need to find my iPhone MAC address?
When network administrators and letting other users access a network, they might want to pre-approve those devices before allowing them access.
Additionally, logging device information provides the administrator with the mean to contact the owner of that device if something is wrong.
So once you familiarize yourself with the process to select Settings, select General, open About, then locate the MAC address, you will be able to provide this information quickly whenever it's requested.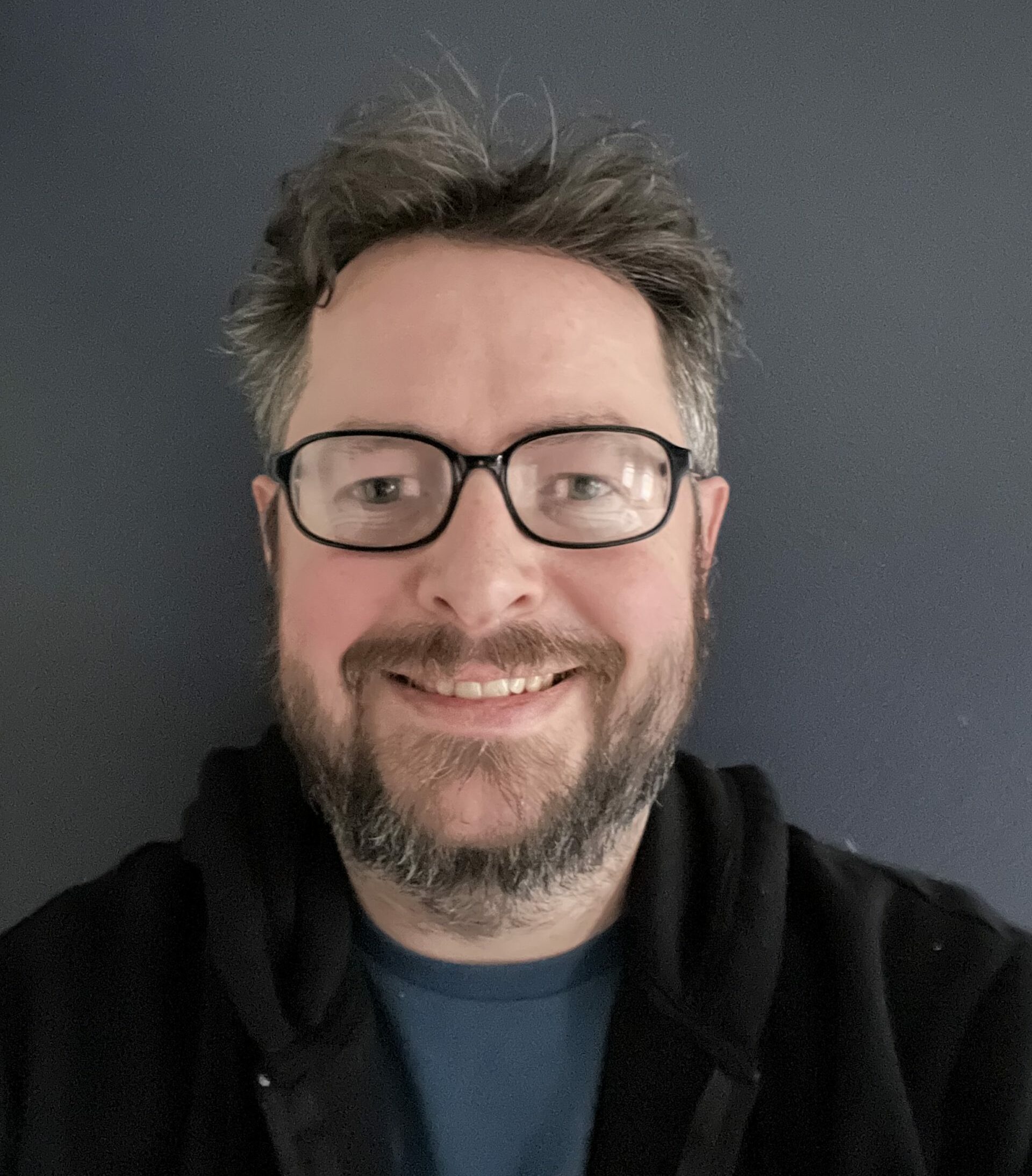 Matthew Burleigh has been writing tech tutorials since 2008. His writing has appeared on dozens of different websites and been read over 50 million times.
After receiving his Bachelor's and Master's degrees in Computer Science he spent several years working in IT management for small businesses. However, he now works full time writing content online and creating websites.
His main writing topics include iPhones, Microsoft Office, Google Apps, Android, and Photoshop, but he has also written about many other tech topics as well.