There are a lot of hidden keyboard shortcuts and tricks that let you do some of the things that you want to do in Photoshop.
Some of these things are really specific though, and may not come up very often unless you happen to need them a lot.
Our tutorial below will show you how to draw a straight line in Photoshop, which you can accomplish with one of the tools in the application in combination with your keyboard.
How to Draw a Line in Photoshop CC
Open the image in Photoshop.
Click the Brush tool.
Click where you want to start the line.
Hold down Shift, then click the end point of the line.
Our article continues below with additional information on drawing a line in Photoshop, including pictures of these steps.
Drawing or editing an image in Photoshop can be overwhelming with the number of available options.
Photoshop has so many tools, in fact, that you may be struggling to find a way to do something that seems like it should be simple. For example, you may be wondering how to draw a straight line in Photoshop.
Photoshop provides you with a large selection of tools that you can use to edit pictures that you have opened in the application.
Whether it's a picture that you took yourself with a camera or one that you got from someone else, Photoshop makes it easy to crop the picture, change its dimensions, or perform a number of different adjustments to improve the look of the image.
But Photoshop also has a lot of tools that help you add new objects to that image, such as a line. In our tutorial below we will discuss how to draw a line in Photoshop using the Brush tool.
If you have some text in your image that's in the wrong spot and you need to adjust it, then find out more with our how to move a text box in Photoshop article.
How to Draw Lines With Photoshop's Brush Tool (Guide with Pictures)
The steps in this article were performed in Adobe Photoshop CC, version 20.0.1, but these steps are nearly identical in almost every other version of Photoshop.
Step 1: Open your image in Photoshop.
Step 2: Select the Brush tool from the toolbox at the left side of the window.
Note that you can also simply press the "B" key on your keyboard while in Photoshop to automatically switch to this tool.
Step 3a (drawing a horizontal line): Hold down the Shift key, click at the desired starting point and hold down your mouse button, then drag it to create the horizontal line.
Note that this will also work for vertical lines, you just need to drag your mouse down or up instead of left or right.
Step 3b (drawing a straight, non-horizontal line): Click at the desired starting point, release the mouse button, hold down the Shift key, then click at the desired endpoint for the line.
Now that you know how to draw a straight line in Adobe Photoshop, you can use this tool whenever you have a need for a straight line in one of your images.
How to Change Line Color, Shape and Size in Photoshop
You can adjust the color of the line by clicking on the color swatch before drawing the line, then choosing the desired color.
You can adjust the shape and size of the brush using the options in the toolbar above the canvas.
Frequently Asked Questions
How do I draw a straight line in Photoshop?
By using the brush tool, clicking the line start point, then holding the Shift key and clicking the line end point you will be able to create a straight line in Photoshop.
Is there a line tool in Photoshop?
You can find the "Line" tool in Photoshop by clicking and holding on the shape tool in the toolbox, then selecting the Line Tool option.
How do I create a new layer in Photoshop?
Often it can be most helpful to create a new layer whenever you create a new object, like a line. Click the "Create New Layer" button at the bottom of the "Layers" panel to add a new layer. It looks like a sheet of paper with its corner turned up.
How can I quickly switch to the Brush tool in Photoshop?
When your image is open in Photoshop you can press the "B" key on your keyboard to make the Brush tool your currently active tool.
Is there a text layer in your Photoshop file that is incorrect, or needs updating? Find out how to edit text in Photoshop and change a text layer that you had previously created.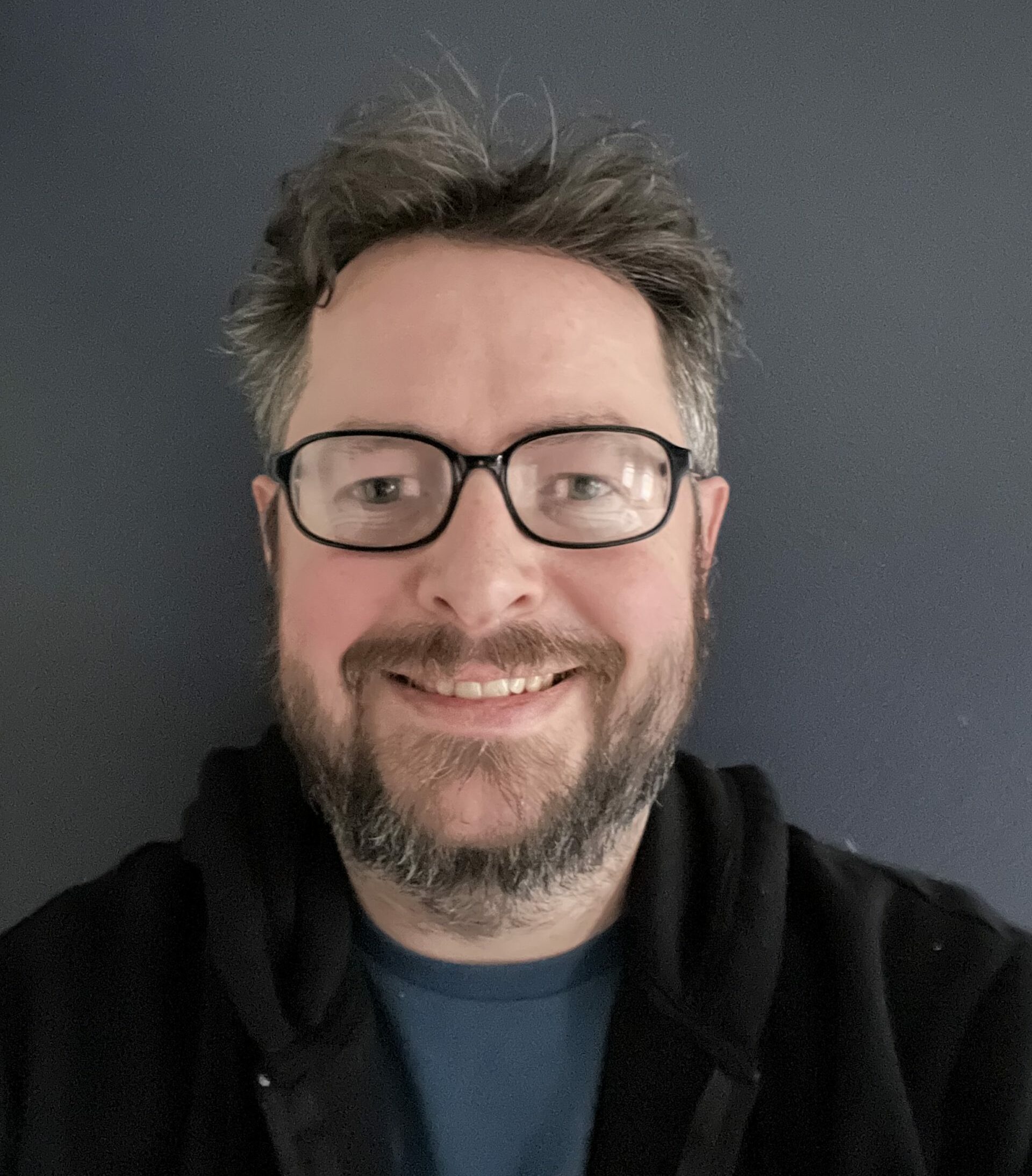 Matthew Burleigh has been writing tech tutorials since 2008. His writing has appeared on dozens of different websites and been read over 50 million times.
After receiving his Bachelor's and Master's degrees in Computer Science he spent several years working in IT management for small businesses. However, he now works full time writing content online and creating websites.
His main writing topics include iPhones, Microsoft Office, Google Apps, Android, and Photoshop, but he has also written about many other tech topics as well.