Occasionally a button on an iPhone can break, which can make it difficult to accomplish certain tasks, such as turning off your device or locking your screen.
While the best solution for fixing that problem is to repair the device, your iPhone may no longer be under warranty and you may not wish to spend the money that the fix requires.
One way to combat this problem is to enable "AssistiveTouch." This is a feature that displays as a small transparent square on your screen and provides access to a number of phone functions.
But if you find AssistiveTouch to be distracting, or if you did not turn it on and want to get rid of it, then you may be having trouble finding it. Our tutorial below will show you where to find AssistiveTouch so that you can stop it from appearing on your screen.
If you've ever received a notification that there were AirPods near you, then our AirPod detected near you article can help to clarify that notification.
How to Turn Off Assistive Touch on an iPhone
The steps in this article were performed on an iPhone 6 Plus, in iOS 9. The AssistiveTouch feature is also available in earlier versions of iOS as well, and the process for turning it off is very similar.
Step 1: Open the Settings menu.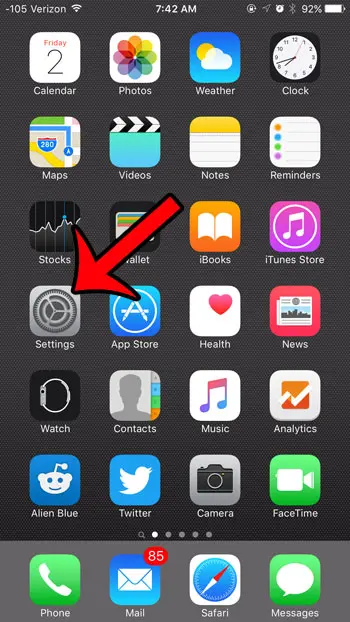 Step 2: Scroll down and select the General option.
Step 3: Tap the Accessibility button.
Step 4: Scroll down to the Interaction section and tap the AssistiveTouch option.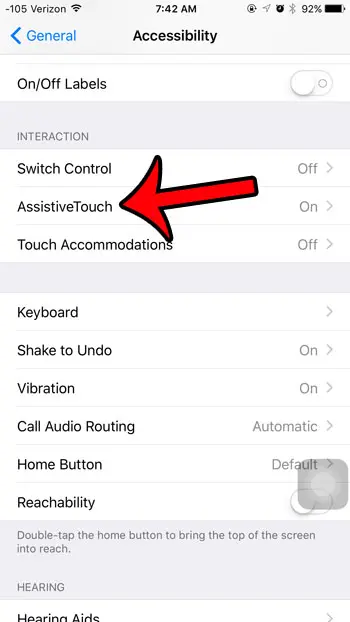 Step 5: Tap the button to the right of AssistiveTouch to turn it off.
While you are in the Accessibility menu, you can also adjust the setting that controls whether or not lowercase letters are displayed on your keyboard. This article will show you how to adjust that setting.
Now that you know how to disable Assistive Touch in iOS 9, you can get rid of the button that is appearing on your screen because that setting is active.
Have you been investigating the new features of iOS 9, and now something at the top of the screen looks different? Find out why your battery icon is yellow, and learn how you can change your settings so that it returns to its' default color.
Continue Reading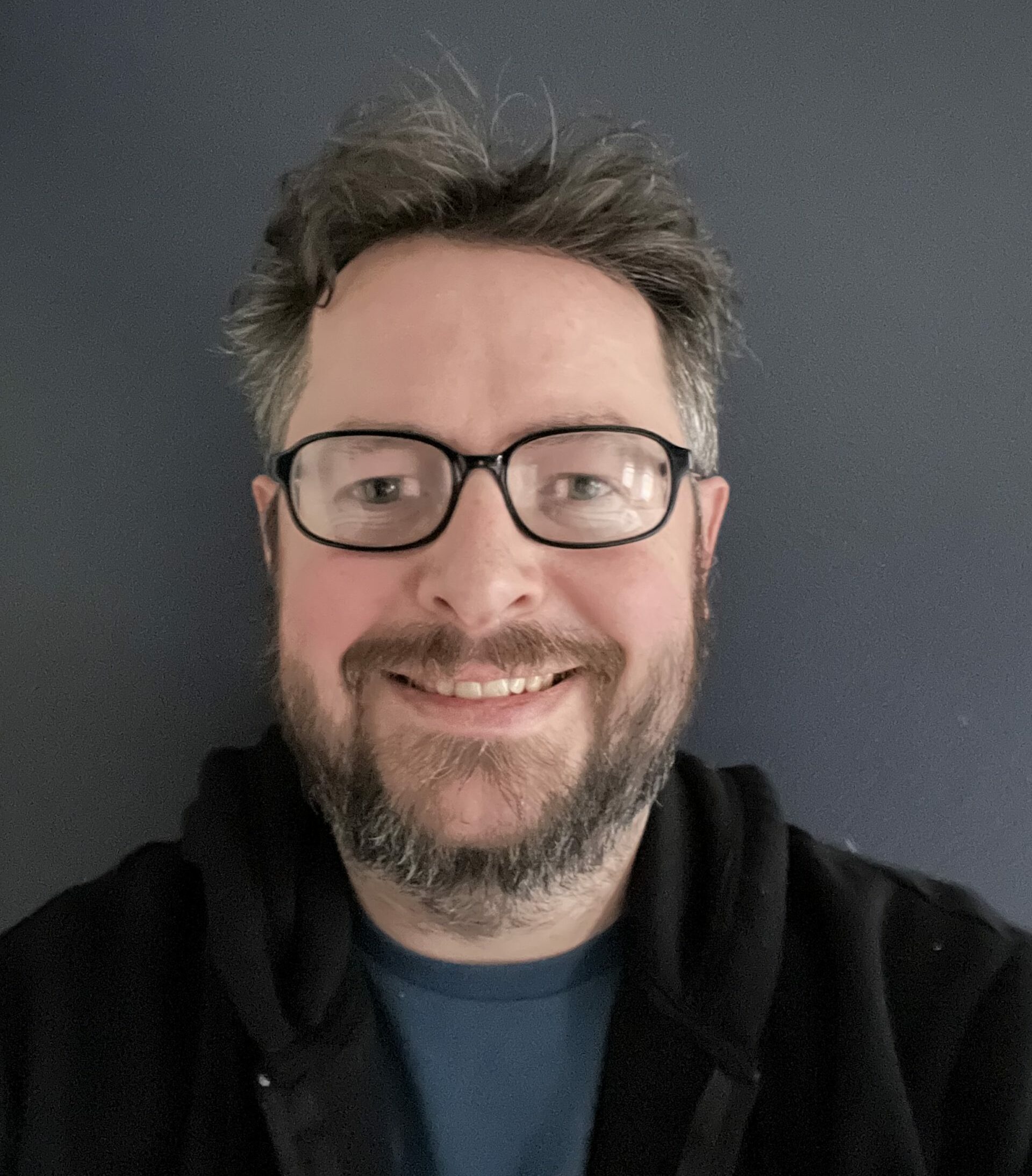 Matthew Burleigh has been writing tech tutorials since 2008. His writing has appeared on dozens of different websites and been read over 50 million times.
After receiving his Bachelor's and Master's degrees in Computer Science he spent several years working in IT management for small businesses. However, he now works full time writing content online and creating websites.
His main writing topics include iPhones, Microsoft Office, Google Apps, Android, and Photoshop, but he has also written about many other tech topics as well.