Has someone asked you how many apps are installed on your iPhone, and you don't want to count them yourself?
Or are you simply curious about how many you have installed over the period of time that you have owned your iPhone?
Apple keeps track of this information, and it is displayed on a screen that contains some other useful information as well.
The guide below will show you where to navigate in your iPhone Settings menu to find the number of third-party apps that are installed on your iPhone and help to answer your question.
If you're more interested in locating a specific app, then read about how to find an app on iPhone if you've installed one but can't see it on your Home screen.
How to See Your Number of Installed iPhone Apps
Open Settings.
Select General.
Touch About.
See the number next to Apps.
Our guide continues below with additional information on viewing the number of apps installed on an iPhone, including pictures of these steps.
How to Find the Number of Installed Apps in iOS 9 (Guide with Pictures)
The steps in this article were performed on an iPhone 6 Plus, in iOS 9.1. These same steps will also work for other iPhone models running most versions of iOS.
Note that in the screen where you will ultimately find the number of installed apps, you can also see how many songs, videos, and pictures are on your iPhone as well. If you think any of these numbers might be too high, then you may want to start deleting some files from your iPhone.
Step 1: Open the Settings menu.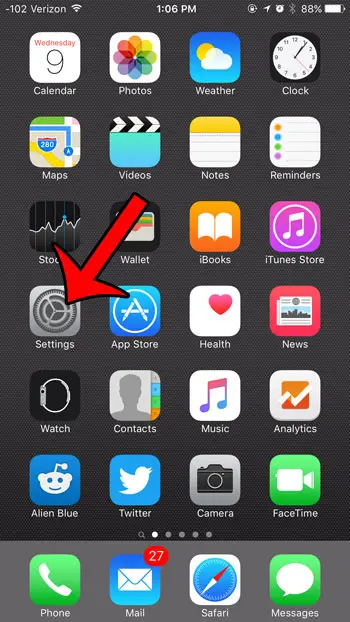 Step 2: Scroll down and select the General option.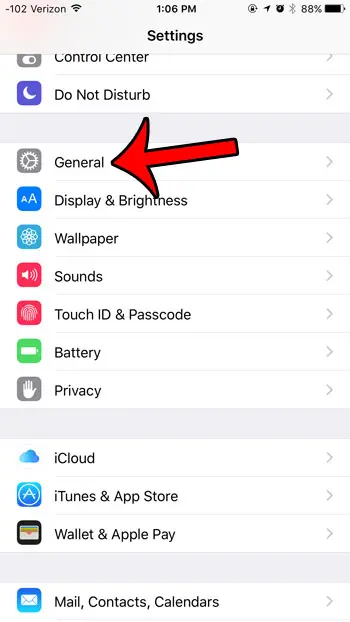 Step 3: Tap the About button at the top of the screen.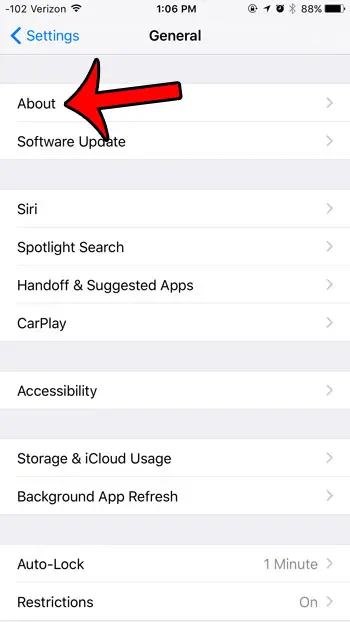 Step 4: Locate the Applications row in this table.
The number to the right of Applications is the number of apps that are installed on your iPhone. This number does not include any of the default apps that were installed on your iPhone when you first got it, nor does it include any Web page links that you have saved to your Home screen.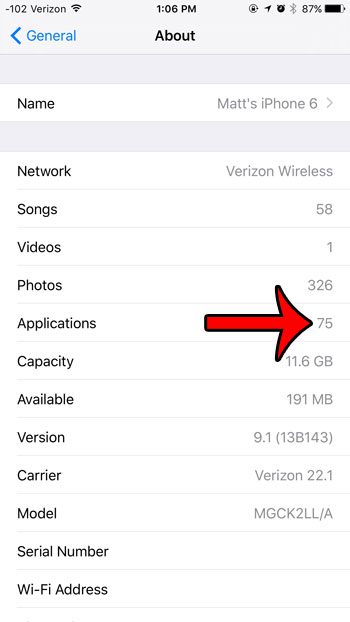 Now that you know how to see the number of apps that are installed on your iPhone, you can provide this information to anyone that asks, or for your own interests.
Is the number of apps installed on your iPhone too high, and you are ready to start getting rid of some of them? Learn how to delete an app from your iPhone and use that storage space for something new.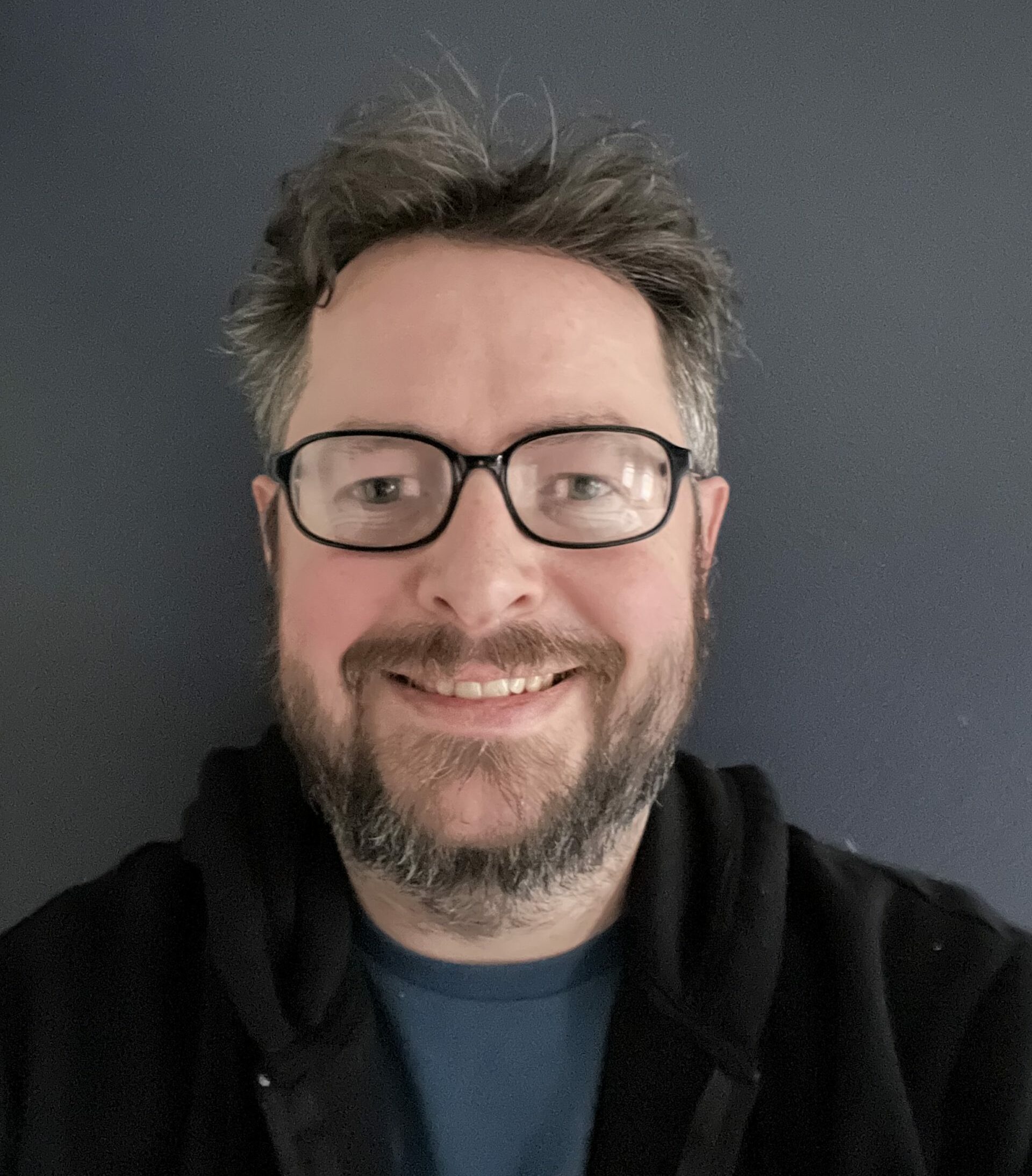 Matthew Burleigh has been writing tech tutorials since 2008. His writing has appeared on dozens of different websites and been read over 50 million times.
After receiving his Bachelor's and Master's degrees in Computer Science he spent several years working in IT management for small businesses. However, he now works full time writing content online and creating websites.
His main writing topics include iPhones, Microsoft Office, Google Apps, Android, and Photoshop, but he has also written about many other tech topics as well.