If you have used the App Store on your iPhone before, then you are probably used to seeing the word "Free" or a price next to apps that you encounter.
This provides a clear way to see how much that app will cost, which is one of the biggest factors that helps to determine whether you will ultimately choose to download and install it.
But you may have also found apps that have a cloud icon in place of the price, and you might be wondering why.
This indicates that the app has already been purchased with your Apple ID (This includes free apps. Even free apps are "purchased," they just have no cost.)
Once you have purchased an app with your Apple ID, you own that app forever, whether you choose to delete it at some point in the future or not.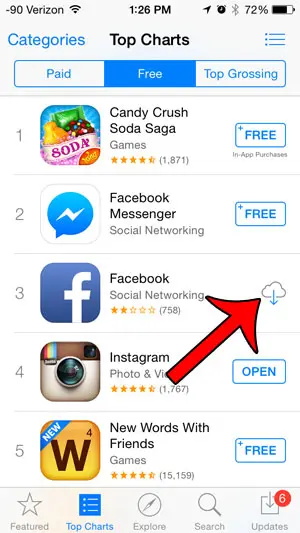 Over the course of having your Apple ID and downloading apps to your different devices, it occasionally happens that you will download something and remove it so quickly that you forget that you ever had it.
And since apps can be purchased by any device that is using your Apple ID, you may have purchased the app on your iPad, or a spouse or family member that shares your Apple ID might have purchased the app for themselves.
Any app that has the cloud icon next to it can be downloaded to your device for free. The cloud icon indicates that the app is one that you own, but that it is currently not on the device, and is stored in the cloud.
Are you looking for some new apps to use on your iPhone, but you don't have a particular one in mind? This article will show you how to find a list of popular free apps that you can browse through on your device.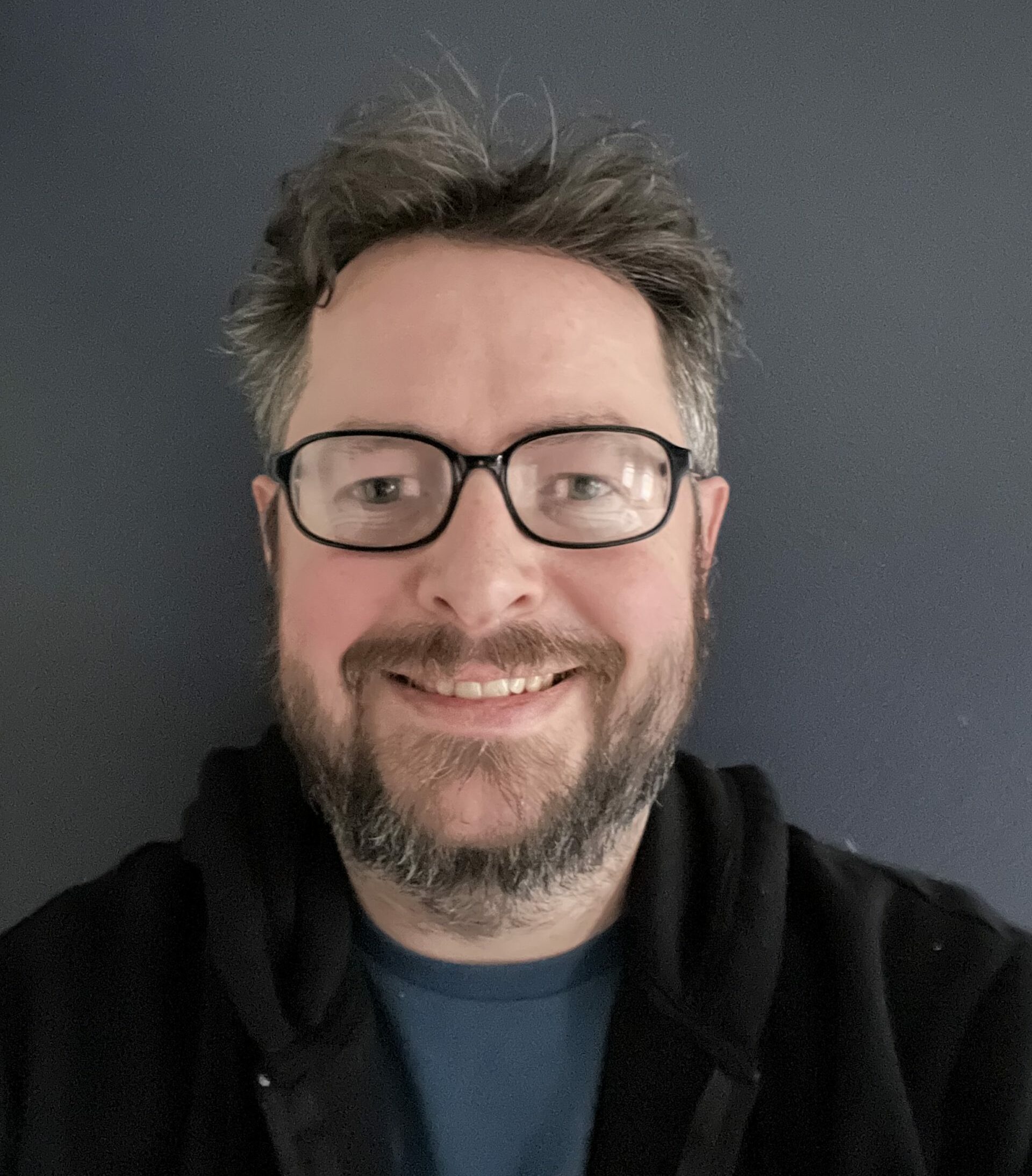 Matthew Burleigh has been writing tech tutorials since 2008. His writing has appeared on dozens of different websites and been read over 50 million times.
After receiving his Bachelor's and Master's degrees in Computer Science he spent several years working in IT management for small businesses. However, he now works full time writing content online and creating websites.
His main writing topics include iPhones, Microsoft Office, Google Apps, Android, and Photoshop, but he has also written about many other tech topics as well.