The top-left corner of your iPhone screen usually contains information that tells you about your current network connection. So if you ever wondered whether you were connected to a cellular network or a WiFi network, that that is where you would look.
But a new option has come up recently, and you may have noticed that it says VZW Wi-Fi at the top of the screen when it would otherwise just show a WiFi symbol. This is happening if your iPhone is on the Verizon network and you have enabled Wi-Fi Calling. This is a feature available to newer iPhone models that allows them to place calls over Wi-Fi instead of a cellular network. It's an interesting option because it can allow you to make phone calls to United States numbers from an international location without any additional charges. You can learn more about enabling WiFi calling on a Verizon iPhone here.
But if you turned on that option accidentally, or if you simply want to turn it off, then you can follow our guide below.
Here is how to turn off Wi-Fi calling and remove the VZW Wi-Fi option –
Open Settings.
Select Phone.
Select Wi-Fi Calling.
Turn off the Wi-Fi Calling on This iPhone option.
Last update on 2023-12-07 / Affiliate links / Images from Amazon Product Advertising API | As an Amazon Associate, I earn from qualifying purchases.
You can see these steps below with pictures as well –
Step 1: Tap the Settings icon.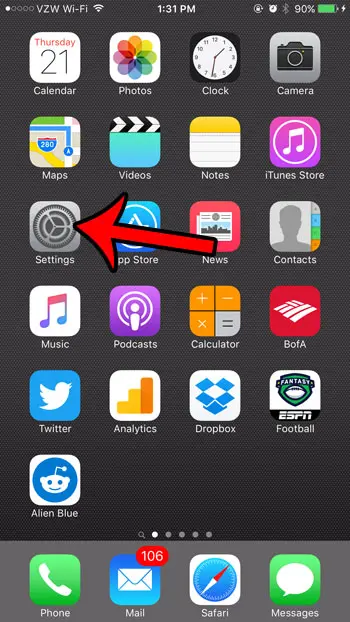 Step 2: Scroll down and tap the Phone option.
Step 3: Tap the Wi-Fi Calling option.
Step 4: Tap the button to the right of Wi-Fi Calling on This iPhone to turn it off.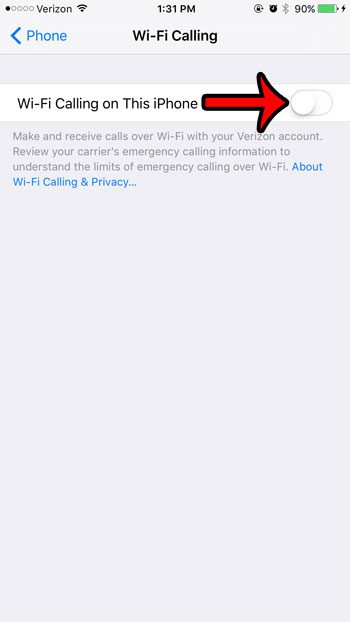 If you are often on a bad Wi-Fi connection and have difficulty downloading from the Internet, then you may want to check on a setting called Wi-Fi Assist. It can help you download faster by switching to a cellular connection instead of your WiFi one, but it can also result in using more data than you had originally thought you were.
Your iPhone has a lot of useful call settings, including one that will help you place international calls. Our dial assist article explains more about this.
What is VZW WiFi?
VZW WiFi is an indication on your iPhone that you are currently using Verizon's wireless calling feature. This allows you to place calls over your Wi-Fi connection rather than a cellular connection. If you are often in a location with poor cellular reception, such as your place of employment or your home, then this can make call quality significantly better.
If you would like to use Verizon's WiFi calling feature, then you need to meet the following requirements –
Your iPhone must have the HD Voice feature enabled.
It must be capable of using the WiFi Calling feature. This feature is available on any iPhone model from the iPhone 6 up.
To enable HD Voice on your iPhone, follow these steps:
Open the Settings app.
Choose the Cellular option.
Select Cellular Data Options.
Touch the Enable LTE button.
Tap the Voice & Data option.
If this setting was not previously enabled it can take a couple of minutes to activate.
One additional benefit of using Wi-Fi calling on your Verizon iPhone is that it won't use your minutes or data (note that international call charges will still apply). However, if the Wi-Fi network that you are on charges for usage or charges an access fee, then that will still apply. Wi-Fi calling uses approximately 1 MB of data per minute of call time. Video calling uses approximately 6-8 MB per minute.
You can activate Wi-Fi Calling on your iPhone with the following steps:
Open Settings.
Open Phone.
Select the Wi-Fi Calling option.
Turn on the Wi-Fi Calling on this iPhone option.
If you are activating this for the first time, you will need to enter a US address in the event of an emergency call.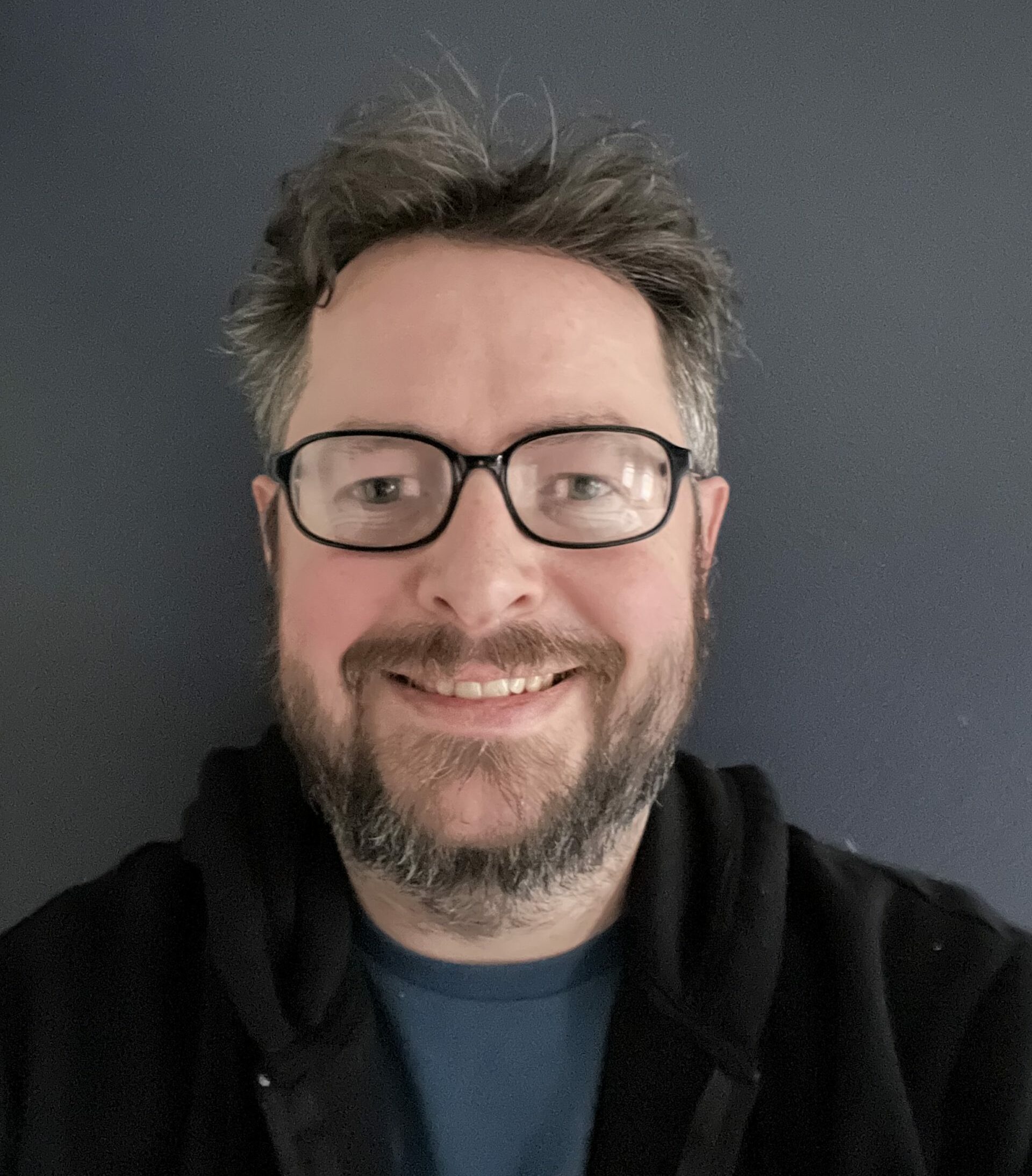 Matthew Burleigh has been writing tech tutorials since 2008. His writing has appeared on dozens of different websites and been read over 50 million times.
After receiving his Bachelor's and Master's degrees in Computer Science he spent several years working in IT management for small businesses. However, he now works full time writing content online and creating websites.
His main writing topics include iPhones, Microsoft Office, Google Apps, Android, and Photoshop, but he has also written about many other tech topics as well.