Are you someone that has switched to Google Chrome because of how quick and compact of a browser it is
I know that this is one of the reasons that I prefer to use it, and a big reason for my liking Chrome is the simplicity of the interface. Everything is neatly organized at the top of the screen, and there isn't a lot of unnecessary fluff crowding my browsing experience.
But the gray bar underneath the address bar, also referred to as the bookmark bar, is one thing that you can eliminate if you are not using it.
Learning how to hide the bookmarks bar in Chrome will also show you how to access the settings menu in the browser, which includes a number of other settings that might be useful.
For example, if your browser is lagging or acting strangely, you might want to try disabling hardware acceleration to see if that helps.
Check out our article on how to find Chrome bookmarks if you are curious about the file that Google Chrome creates with all of your bookmark information.
Removing Chrome's Gray Bookmark Bar
Chrome's default settings make it so that there really isn't a lot of extraneous space being taken up at the top of the window. But the bookmark bar is one potentially unnecessary element, so you can follow the steps below to see how to get rid of it.
Step 1: Launch the Google Chrome Web browser.
Step 2: Click the Customize and Control Google Chrome button at the top-right corner of the window. It's the icon that looks like a wrench.
Step 3: Click the Settings option at the bottom of the menu.
Step 4: Locate the Appearance section of the menu, then click the box to the left of Always show the bookmarks bar to clear the check mark.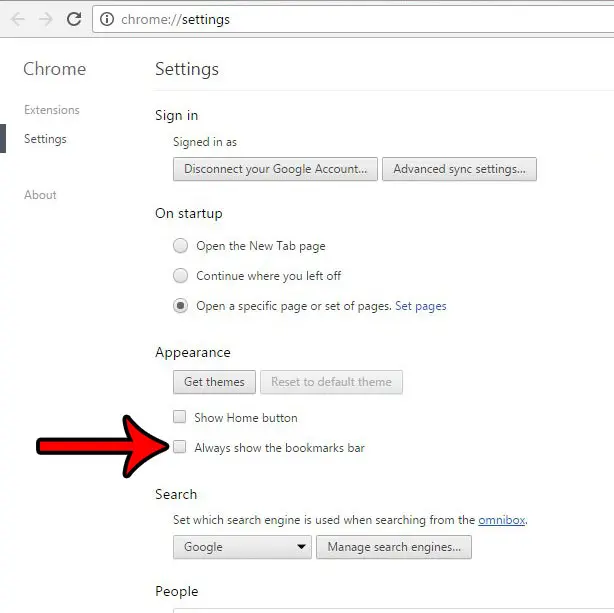 Step 5: Close the Settings tab and return to your regular browsing activities, minus the unneeded bookmarks bar.
If you're trying to edit your email account on an iPhone but aren't able to, then our why is my Gmail grayed out article can help you out.
Summary – How to hide the bookmarks bar in Chrome
Click the Customize and Control Google Chrome button.
Click Settings.
Uncheck the box to the left of Always show the bookmarks bar.
Close the Settings tab.
You can customize your bookmarks bar even further by learning how to delete bookmarks in Chrome.
Have you recently installed Chrome and made other changes to your computer to improve speed, but nothing seems to be going any faster? It might be time for a new laptop. Check out our article on the best selling laptops at Amazon and search for the best-selling or best-reviewed laptops in your price range.
Continue Reading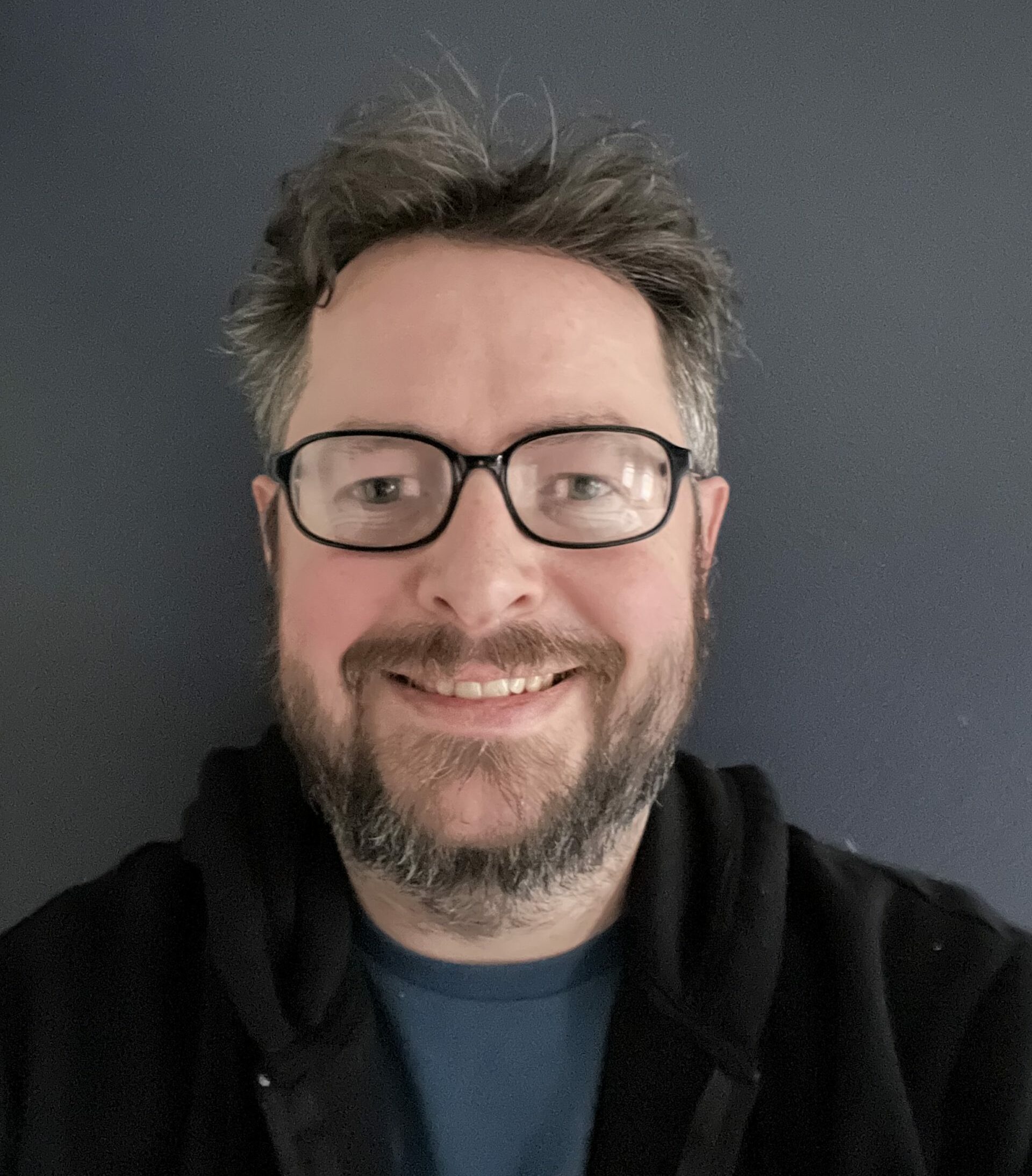 Matthew Burleigh has been writing tech tutorials since 2008. His writing has appeared on dozens of different websites and been read over 50 million times.
After receiving his Bachelor's and Master's degrees in Computer Science he spent several years working in IT management for small businesses. However, he now works full time writing content online and creating websites.
His main writing topics include iPhones, Microsoft Office, Google Apps, Android, and Photoshop, but he has also written about many other tech topics as well.