Whenever I get a call from someone or meet someone that I know I will need to communicate with again in the future, I create a contact for them. Often, I will only have their phone number or email address when I create this contact, and it's likely the last time that I will ever look at or think about that contact information. But sometimes you need to give contact information to another person or use it on another device.
Phone numbers are pieces of information that definitely get memorized much less than they used to. It is so easy to enter a phone number once and save it as a new contact on your mobile phone that it is rarely necessary to remember or even find a phone number after initially creating a contact.
But sometimes, you will need to locate a phone number if you are filling out paperwork or if someone else needs the phone number for one of your contacts. Our guide below will show you where on your iPhone 6 you can look in order to find the phone number of a contact that you have already saved to your device.
How to See What Phone Number You Have Saved for a Contact on Your iPhone
Open the Phone app.
Choose Contacts.
Select the contact.
View the phone number.
Our article continues below with additional information on finding a contact's phone number on an iPhone, including pictures of these steps.
If you use the Amazon app, then you might want to check out our guide on how to add items to Amazon wish list on iPhone so that you can save items more easily.
How to Locate a Phone Number for a Contact in iOS 8 (Guide with Pictures)
The steps below were performed on an iPhone 6 Plus in iOS 8. These same steps work for other iPhone models that are using iOS 8, as well as some other versions of iOS. For example, you can still use these steps to find a contact's phone number in iOS 14 on newer iPhone models like the iPhone X, the iPhone 11, or the iPhone 12.
Step 1: Open the Contacts app on your iPhone 6.
This article will show you how to find the Contacts app if you do not know where it is. You can also open your contacts list by opening the Phone app and then selecting the Contacts option at the bottom of the screen.
or
Step 2: Select the contact for which you wish to find the phone number.
Step 3: Locate the phone number that you need.
Now that you know how to find a contact's phone number on the iPhone 6, you will be able to locate that information a little more easily if you need it for a specific purpose.
Note that you can edit or delete a phone number for a contact by tapping the Edit button at the top-right corner of the screen and then making any of the desired changes.
Do you have a contact that needs the information for a different one of your contacts? This article will show you how to share a contact via text message.
How to View Contact List – iPhone 6
While you may know how to create a contact on your iPhone or even block contacts or phone numbers that have called you, you may not be sure where to find the list of contacts on your iPhone 6.
This information can be found in two different places. The first is via the Contacts tab that appears at the bottom of the Phone app. If you open the Phone app, you will see tabs at the bottom of the screen for:
Favorites
Recents
Contacts
Keypad
Voicemail
By selecting the Contacts tab, you will find a sorted list of your existing contacts, as well as a search bar at the top of the screen that you can use to search for them as well.
More Information on How to Find a Phone Number on an iPhone 6
The steps in the tutorial above show you how to locate the number for one of your contacts through the Phone app on your iPhone.
Additionally, you can open the Contacts app on the device. If you don't know where that app is you can always swipe down from the center of the Home screen (which opens Spotlight Search), then you can type the word "contacts" into the search field to locate the app. You can use this searching method to locate individual contacts as well.
When you have the contacts card open, you will notice that there is a "Share Contact" option there. You can use this if you simply wish to send a contact to another person via text message or email. This can be a much more efficient way to share contact information with people who are using their smartphones.
If you are looking for your own phone number, either because you have a new phone and don't know it or because you found someone else's phone and would like to know the number for the device, then you can locate it by going to Settings > Phone and checking the My Number row.
Continue Reading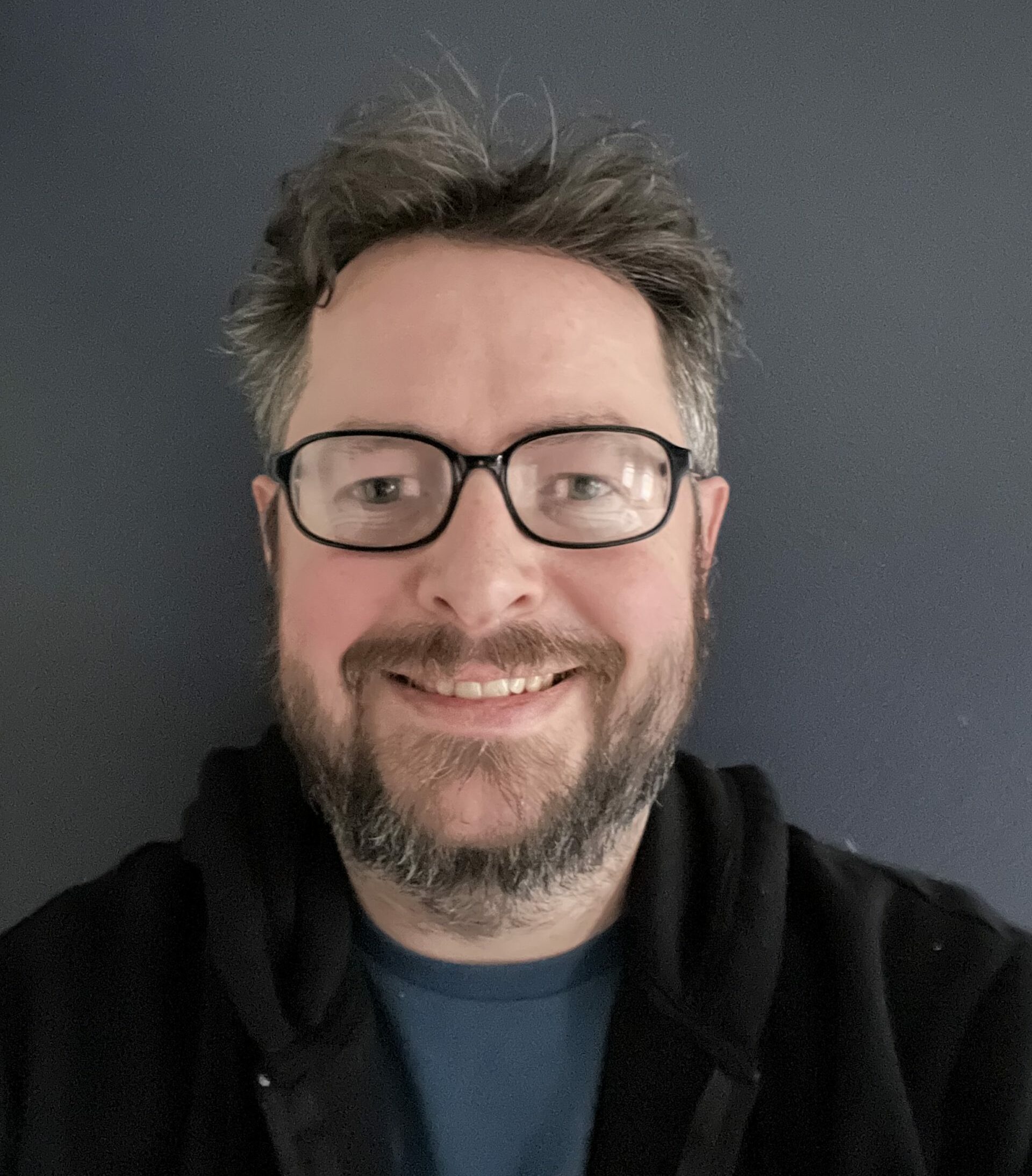 Matthew Burleigh has been writing tech tutorials since 2008. His writing has appeared on dozens of different websites and been read over 50 million times.
After receiving his Bachelor's and Master's degrees in Computer Science he spent several years working in IT management for small businesses. However, he now works full time writing content online and creating websites.
His main writing topics include iPhones, Microsoft Office, Google Apps, Android, and Photoshop, but he has also written about many other tech topics as well.