Changing the name of your AirDrop on an iPhone 14 is a simple process: go to Settings, tap General, then About, and select Name to edit. After you've changed your name, it will be displayed to other Apple devices when sharing content via AirDrop.
Once you've changed your AirDrop name, it will be easier for others to recognize your device when sharing files, photos, or contacts. This can be particularly useful in crowded areas or when multiple people are using AirDrop simultaneously.
You can also check out this video about how to change AirDrop name on iPhone 14 for more on this subject.
Introduction
Have you ever been in the middle of a file-sharing frenzy and realized that your iPhone's AirDrop name is still set to "iPhone" or something generic like that? Not only can this be confusing for others trying to send you files, but it also lacks that personal touch that we all crave in this digital age. Changing your AirDrop name on iPhone 14 is not just a matter of personal preference; it's about efficiency, identity, and sometimes, security.
Whether you're a business professional, a creative soul, or someone who just got their hands on the latest iPhone 14, having a distinct AirDrop name is crucial. It helps to avoid mix-ups in busy environments like offices or public spaces and adds a layer of personalization to your device. Plus, let's not forget, it's a pretty cool feature to show off to your friends. In this article, we will walk you through the simple steps to make your AirDrop name as unique as you are.
Related: Where is AirDrop on iPhone?
Step by Step Tutorial to Change AirDrop Name on iPhone 14
Before we get into the nitty-gritty, let's understand what we will achieve with these steps. By the end of this tutorial, your iPhone 14 will have a new AirDrop name that reflects your personality or brand, making it easier for others to identify your device.
Step 1: Open Settings
Navigate to the Settings app on your iPhone 14.
Opening the Settings app is your gateway to customizing various aspects of your iPhone 14, including the AirDrop name.
Step 2: Tap General
Scroll down and select the General tab.
The General section in Settings contains various device configurations, one of which includes device name customization.
Step 3: Select About
In the General settings, find and tap on About.
The About section provides detailed information about your iPhone 14, such as the software version, serial number, and, most importantly, the device's name.
Step 4: Tap Name
At the top of the About menu, you'll see your current device name; tap on it.
This is where you can edit the name of your iPhone 14, which is the name that others will see when you use AirDrop.
Step 5: Enter New Name
Delete the existing name and type in your desired new AirDrop name.
Be creative with your new AirDrop name—just be sure it's something that you'll be comfortable sharing with others.
Step 6: Tap Done
Once you've entered your new name, tap Done on the keyboard.
Pressing Done will save the new name and immediately update your AirDrop identity.
Pros
| Benefit | Explanation |
| --- | --- |
| Personalization | Gives your device a unique identity that reflects your personality or brand. |
| Recognition | Makes it easier for others to identify your device in a crowded AirDrop environment. |
| Security | Helps to deter potential confusion or unauthorized file sharing. |
Changing your AirDrop name allows you to inject a bit of your personality into your device, making it stand out from the sea of default-named iPhones.
When multiple people are using AirDrop in the same vicinity, having a unique name helps others to send files to the correct recipient without any guesswork.
Having a distinctive AirDrop name can also act as a deterrent for those who might accidentally (or intentionally) try to send files to your device without permission.
Cons
| Drawback | Explanation |
| --- | --- |
| Forgetfulness | You may forget your new AirDrop name if it's not something you regularly use or recognize. |
| Inappropriateness | Depending on the environment, some names may be deemed inappropriate or unprofessional. |
| Overpersonalization | A name that's too personal might inadvertently reveal more about you than you'd like to strangers. |
If you choose a quirky or unconventional name, there's a chance you might not remember it when trying to receive files via AirDrop.
While personalizing your AirDrop name is fun, making sure it's appropriate for all potential sharing scenarios, such as professional settings, is important.
Your AirDrop name could be visible to anyone nearby with an Apple device, so be mindful of privacy when deciding on a new name.
Video About Changing AirDrop Name
Additional Information
When you're setting out to change your AirDrop name on your iPhone 14, remember that this name is also your device's general Bluetooth and Wi-Fi identifier. That means it's not just about AirDrop; it's also about how your iPhone appears when connecting to other devices or networks. So, choose a name that you'll be happy to see pop up in various tech scenarios.
While you're at it, consider that your new AirDrop name could also be a conversation starter. Imagine the fun remarks when someone spots "The Mothership" or "Gadget Guru" pop up on their device. Just keep it friendly and appropriate!
Also, keep in mind that your AirDrop name is not permanent. You can change it as often as you like, depending on your mood or situation. Switching from "Work Mode" during the week to "Weekend Warrior" for leisure times could be your thing.
Lastly, if your iPhone 14 is part of a family sharing setup or a corporate network, make sure your new AirDrop name aligns with those group dynamics. You wouldn't want to ruffle feathers with a name that clashes with the family or company vibe, would you?
Summary
Open Settings
Tap General
Select About
Tap Name
Enter New Name
Tap Done
Frequently Asked Questions
Can I use emojis in my AirDrop name?
Yes, you can use emojis in your AirDrop name. It's a fun way to add personality to your device's name.
Will changing my AirDrop name affect my other Apple devices?
No, changing your AirDrop name on your iPhone 14 won't affect the names of your other Apple devices unless they're set up to share the same name via iCloud.
Can others still see my old AirDrop name after I change it?
Once you change your AirDrop name, the new name is what others will see. The old name will no longer be visible to others.
Is there a limit to how often I can change my AirDrop name?
There's no limit. You can change your AirDrop name as often as you wish.
Does changing my AirDrop name affect my contacts or content?
No, changing your AirDrop name only affects how your device is identified by others. It doesn't alter your contacts, content, or other settings.
Conclusion
Changing your AirDrop name on iPhone 14 is a quick and easy way to customize your device, making it readily identifiable in the digital realm. The steps above help ensure that your iPhone stands out, be it in a professional setting, among friends, or in public spaces.
Beyond a simple name change, it's a reflection of your unique identity or brand personality. And while the pros outweigh the cons, always remember to strike a balance between creativity and appropriateness. So go ahead, give your iPhone 14 a new AirDrop name, and make sharing files not just convenient, but a bit more fun and personal too.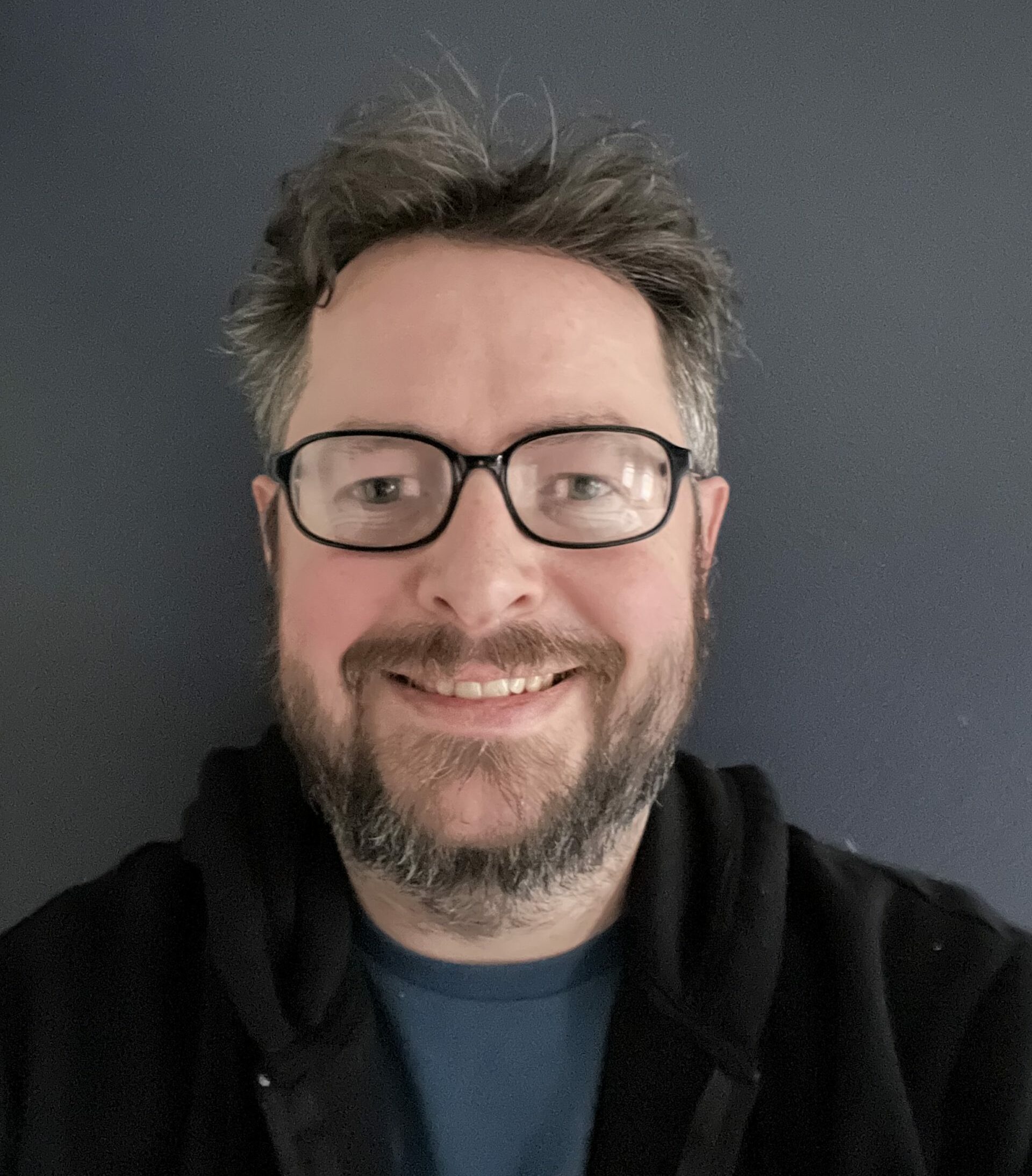 Matthew Burleigh has been writing tech tutorials since 2008. His writing has appeared on dozens of different websites and been read over 50 million times.
After receiving his Bachelor's and Master's degrees in Computer Science he spent several years working in IT management for small businesses. However, he now works full time writing content online and creating websites.
His main writing topics include iPhones, Microsoft Office, Google Apps, Android, and Photoshop, but he has also written about many other tech topics as well.