When you are having a problem receiving phone calls or getting text messages, then you may look to the Internet for help with the problem.
One of the first suggestions you will find is to check whether or not the Do Not Disturb feature is currently active on your iPhone.
This feature is meant to create a distraction-free environment and can even be set up on a schedule, such as if you didn't want to receive any calls or text messages while you were sleeping.
But it can be problematic if Do Not Disturb is turned on by accident, and you are not receiving the communications that you need or have been waiting for.
Turn Do Not Disturb On or Off on the iPhone
The steps in this article were performed on an iPhone 6 Plus in iOS 8.1.2. These same steps will work on other devices running this version of iOS, as well as devices using iOS 7.
Step 1: Check for the moon icon at the top of the screen. If you see the icon identified in the image below, then Do Not Disturb is turned on.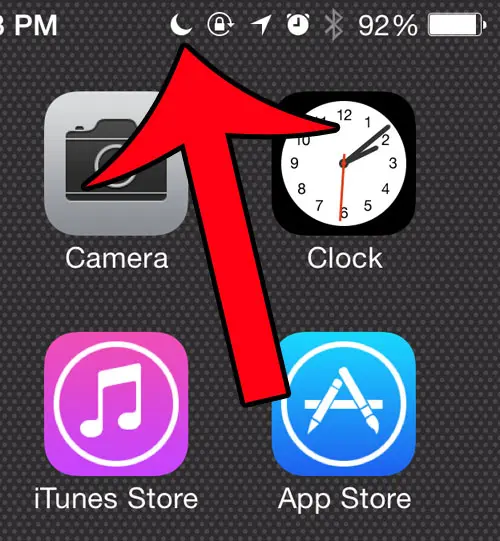 Step 2: Swipe up from the bottom of your screen to bring up the Control Center.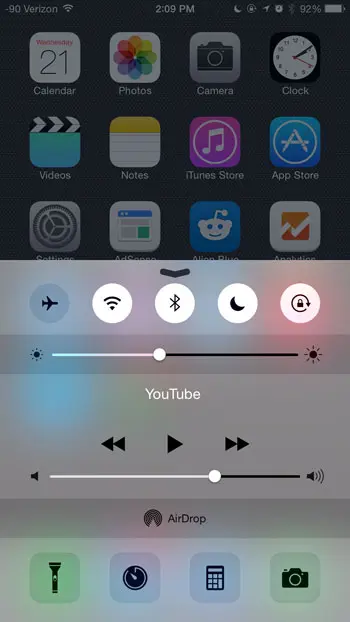 Step 3: Tap the moon icon to turn Do Not Disturb on or off. The feature is turned off when the icon is gray, and it is turned on when the icon is white. In the image below, Do Not Disturb is turned off.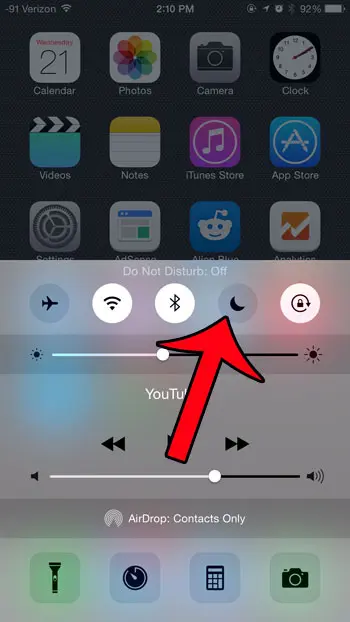 You can also access Do Not Disturb settings by going into Settings > Do Not Disturb then making changes on that menu.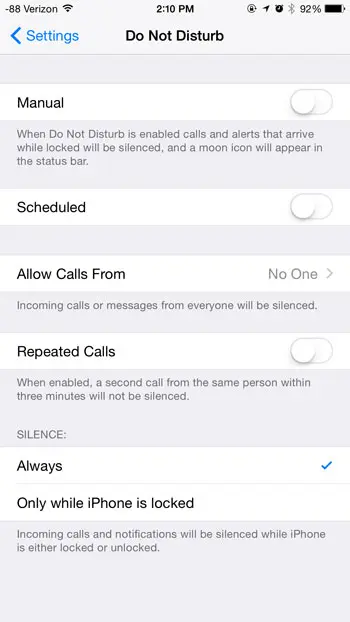 Now that you know how to check if Do Not Disturb is turned on on your iPhone, you can check for this status icon if you haven't received any notifications in a while.
Summary – Enable or Disabling Do Not Disturb
Open the Control Center.
Find the Do Not Disturb icon.
Tap that button to turn it on or off.
Is there an icon at the top of your screen that looks like a phone on top of a series of dots? Find out what it is and how to get rid of it.
Continue Reading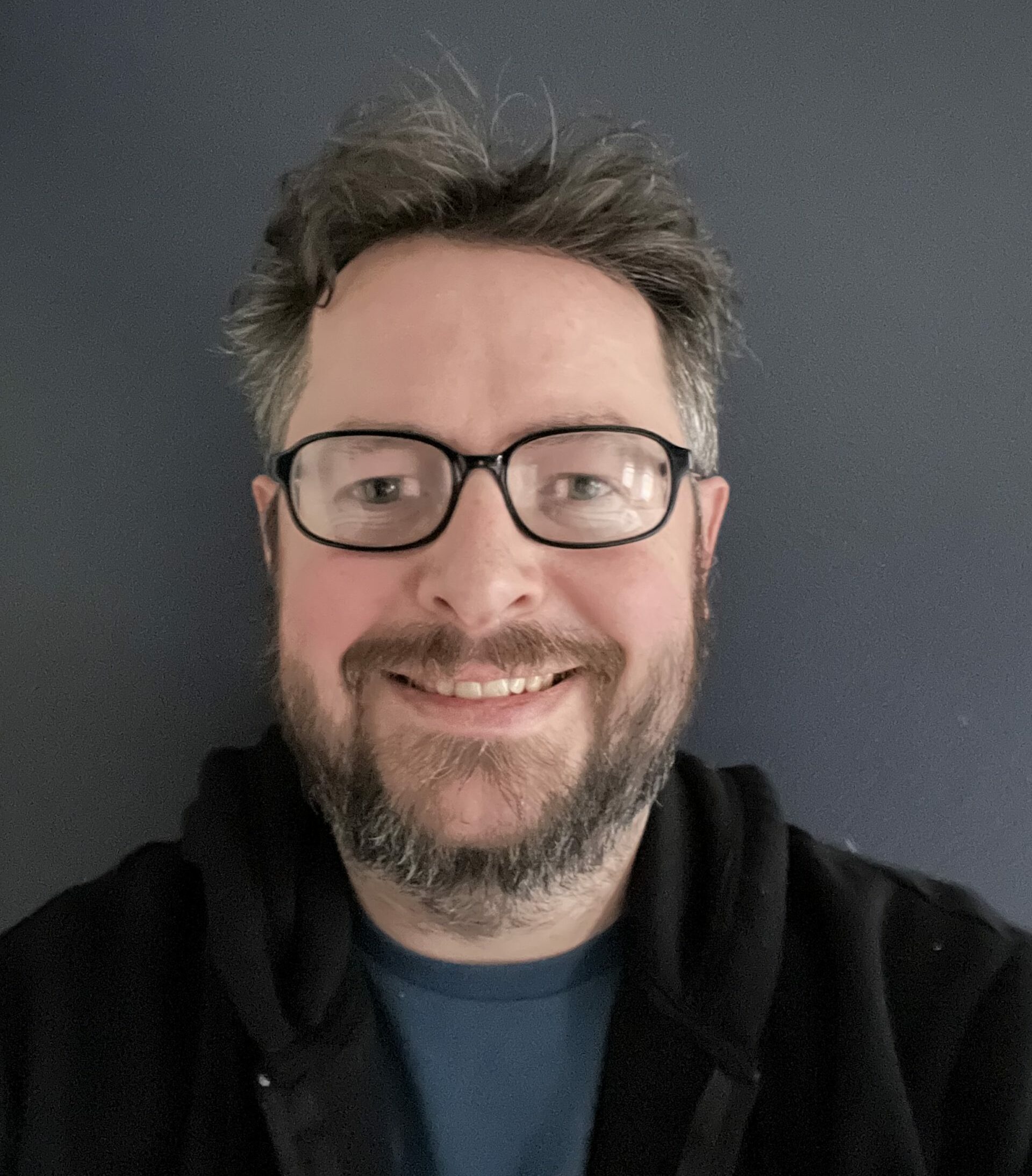 Matthew Burleigh has been writing tech tutorials since 2008. His writing has appeared on dozens of different websites and been read over 50 million times.
After receiving his Bachelor's and Master's degrees in Computer Science he spent several years working in IT management for small businesses. However, he now works full time writing content online and creating websites.
His main writing topics include iPhones, Microsoft Office, Google Apps, Android, and Photoshop, but he has also written about many other tech topics as well.