The iPad has an impressive battery life and will often provide up to 10 hours of usage time under normal conditions.
But this usage time can decrease rapidly if your screen remains on when it should be off.
This occurs because the screen is not locking automatically, which can also lead to situations where apps are accidentally opened if the screen is interacted with.
Fortunately you can change one setting on your iPad that will allow you to specify an amount of time of inactivity after which the iPad screen will automatically turn off.
Turn On the Auto-Lock Feature on the iPad
The tutorial below will change a setting on your iPad so that the screen automatically locks after the amount of time that you specify.
But if you actually want to know how to turn off your iPad entirely, simply touch and hold the Power button on the top of the iPad, then swipe the bar at the top of the screen from left to right.
Those two steps will completely turn off the iPad, however, so if you just want to learn how to turn off the screen while leaving the device powered on, follow the steps below.
Step 1: Tap the Settings icon.
Step 2: Select the General menu item at the left side of the screen.
Step 3: Select the Auto-Lock option at the bottom-right of the screen.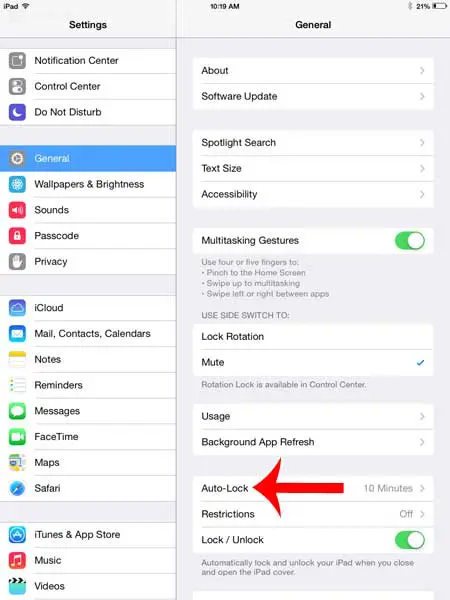 Step 4: Select the amount of time that you want the iPad to wait before it automatically locks the screen.
You can also manually lock the iPad screen at any time by pressing the Power button on the top of the device.
Now that you know why your iPad screen isn't turning off, you will be able to come back here and adjust this setting anytime you need to change the amount of time that the device waits before locking its screen.
Would you like to make your iPad more secure? Learn how to set up a passcode on the iPad 2 so that anyone who wants to use it will be required to enter a short password.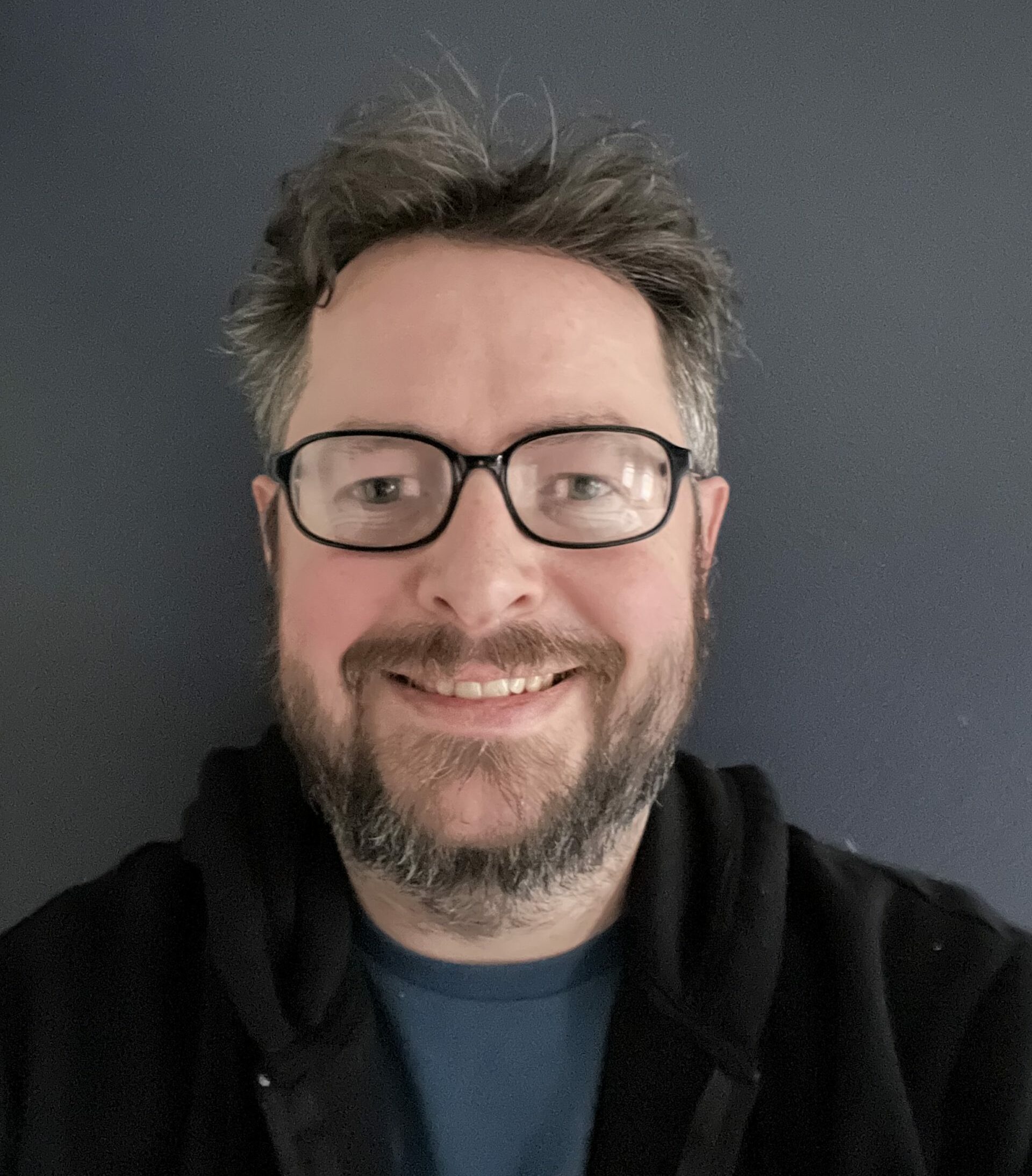 Matthew Burleigh has been writing tech tutorials since 2008. His writing has appeared on dozens of different websites and been read over 50 million times.
After receiving his Bachelor's and Master's degrees in Computer Science he spent several years working in IT management for small businesses. However, he now works full time writing content online and creating websites.
His main writing topics include iPhones, Microsoft Office, Google Apps, Android, and Photoshop, but he has also written about many other tech topics as well.