Changing your iPhone's ringtone on iOS 17 is a straightforward process that involves navigating through your device's settings, selecting the "Sounds & Haptics" option, and then choosing your preferred ringtone from the list provided. You can also purchase and download new ringtones from the iTunes Store if you want more options.
Once you've changed your iPhone's ringtone, every call you receive will play the new ringtone, helping you to personalize your device and make it truly your own. Whether you prefer a classic ring, a snippet from your favorite song, or a simple beep, changing your ringtone can enhance your iPhone experience.
You can also check out our video about how to change a ringtone on an iPhone for more on this topic.
Introduction
Your iPhone is not just a phone; it's a personal accessory, a tool for connection, and for many, an extension of their personality. That's why personalizing it to suit your style is so important.
One of the easiest and most noticeable ways to do this is by changing the ringtone. iOS 17 has made this process even simpler and more intuitive, ensuring that whether you're a tech whiz or a novice, you can have your iPhone sounding exactly how you want it in no time.
From setting a specific ringtone for a special someone to having a unique sound that stands out in a crowd, the options are limitless. The ability to change your iPhone's ringtone is not just about personal preference; it's about making your device work for you, creating an experience that is as unique as you are.
Related: How to Set a Contact Ringtone on an iPhone 14
A Step by Step Tutorial
In this section, we'll go through the process step by step, ensuring you know exactly what to do to change your iPhone's ringtone.
Step 1: Open Settings
Navigate to and open the "Settings" app on your iPhone.
This is where you'll find all the options to customize and manage your device. The settings app is usually represented by a gear icon and can be found on your home screen.
Step 2: Select "Sounds & Haptics"
Scroll down and select "Sounds & Haptics" from the list of options.
This section of settings is dedicated to the sounds your iPhone makes, including your ringtone.
Step 3: Tap "Ringtone"
Under the "Sounds and Vibration Patterns" section, tap on "Ringtone".
Here, you'll find a list of all the available ringtones on your device.
Step 4: Choose Your Ringtone
Browse through the list and select your new ringtone.
You can tap on different ringtones to preview them before making your final selection.
Step 5: Confirm Your Selection
Once you've found the ringtone you like, simply tap on it to select and confirm your choice.
Your iPhone will automatically save your selection and set it as your default ringtone.
Pros
Personalization
Tailoring your ringtone adds a personal touch to your device.
It's a simple change, but it can make your phone feel more uniquely yours.
Easy Identification
A unique ringtone helps you quickly identify your calls, especially in crowded places.
This can save you time and ensure you never miss an important call.
Variety and Fun
Changing your ringtone can be a fun way to express yourself.
With the vast selection available, you can change it as often as you like, keeping your phone experience fresh and enjoyable.
Cons
Limited Options Without Purchase
The default ringtones might not cater to everyone's taste, and additional options may require a purchase.
This could be a downside if you're looking for something specific and don't want to spend money.
Can Be Distracting
Unique and loud ringtones can sometimes be distracting, especially in quiet or formal settings.
It's important to consider your ringtone choice in relation to your environment.
Potential for Ringtone Fatigue
Changing your ringtone frequently or choosing a very distinctive sound could lead to ringtone fatigue.
You might find yourself wanting to change it often, which could become a hassle over time.
Video About Changing an iPhone Ringtone
Additional Information
When choosing a new ringtone, it's worth exploring all the options available to you. iOS 17 also allows you to set custom ringtones for specific contacts, giving you even more personalization options. This can be done directly from the contact's page in your phone app. If you can't find a ringtone you like from the default options, the iTunes Store has a wide variety of ringtones available for purchase and download. Remember, changing your ringtone can also affect other sounds on your device, like text tones and alarm sounds, so be sure to check these settings too if you want a consistent sound experience. Lastly, don't forget to consider the volume of your new ringtone; you want it to be loud enough to hear, but not so loud that it becomes disruptive.
Summary
Open Settings
Select "Sounds & Haptics"
Tap "Ringtone"
Choose Your Ringtone
Confirm Your Selection
Frequently Asked Questions
Can I Set a Song as My Ringtone?
Yes, you can set a song as your ringtone, but you might need to purchase it through the iTunes Store and follow additional steps to set it up.
How Do I Set a Custom Ringtone for a Specific Contact?
Navigate to the contact's page in your phone app, tap "Edit", then select "Ringtone" to choose a custom ringtone for that contact.
Can I Use My Own Audio File as a Ringtone?
Yes, you can use your own audio file as a ringtone, but it needs to be converted to the correct format and synced to your iPhone through iTunes.
Why Can't I Find the Ringtone I Purchased in My List of Options?
Make sure that the ringtone is downloaded to your device. If it's not, you might need to download it from the iTunes Store again.
How Do I Change the Volume of My Ringtone?
You can change the volume of your ringtone in the "Sounds & Haptics" section of your settings, under the "Ringer and Alerts" slider.
Conclusion
Changing your iPhone's ringtone is a great way to personalize your device and enhance your overall user experience. Whether you prefer a classic ring, a snippet of your favorite song, or something entirely unique, iOS 17 makes the process straightforward and accessible to everyone. By following the steps outlined in this guide, you'll be able to find and set the perfect ringtone for your iPhone in no time. Don't be afraid to explore the various options available to you, and remember that this small change can have a big impact on how you interact with your device. So go ahead, make your iPhone truly yours and let your ringtone reflect your personal style!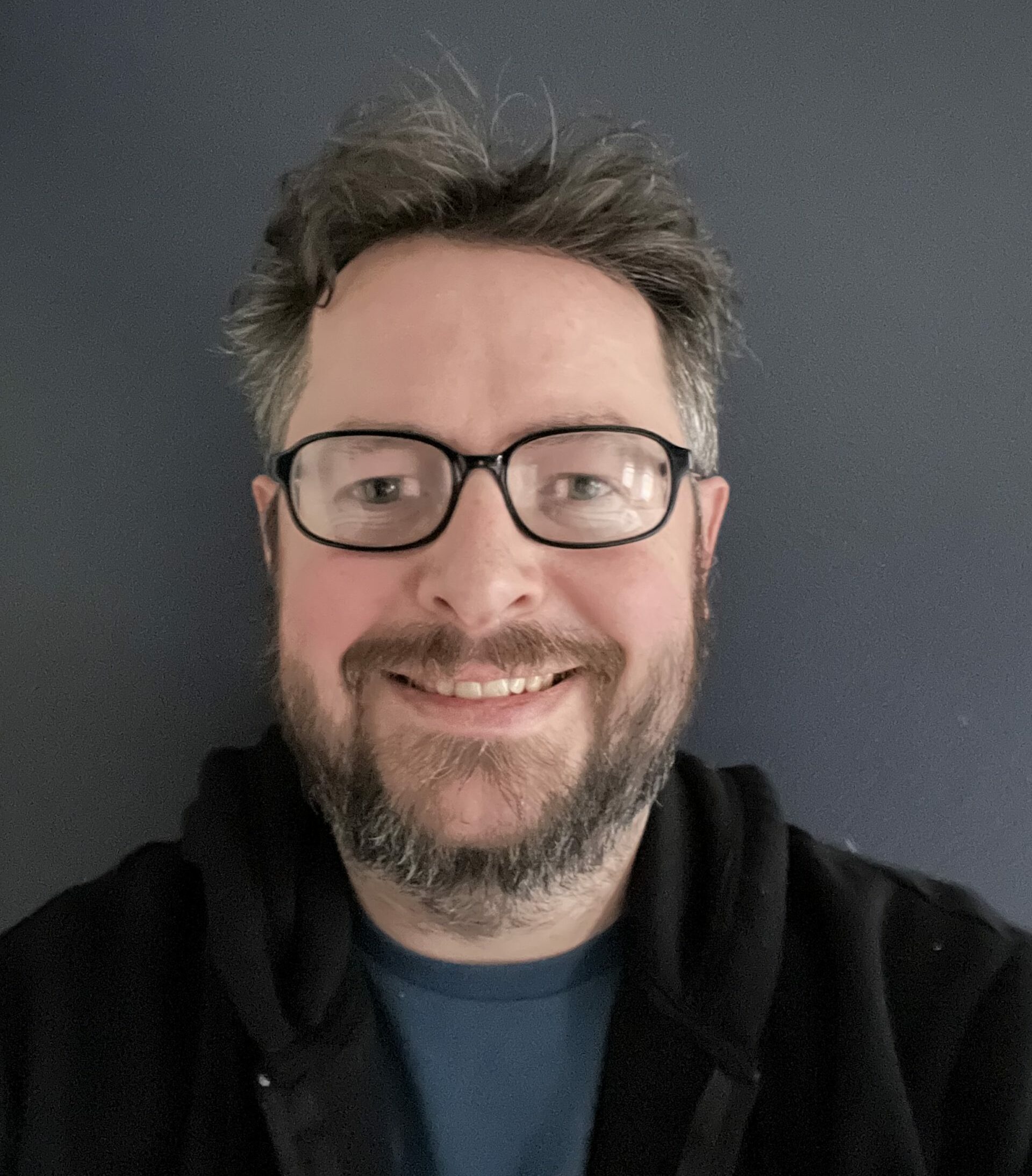 Matthew Burleigh has been writing tech tutorials since 2008. His writing has appeared on dozens of different websites and been read over 50 million times.
After receiving his Bachelor's and Master's degrees in Computer Science he spent several years working in IT management for small businesses. However, he now works full time writing content online and creating websites.
His main writing topics include iPhones, Microsoft Office, Google Apps, Android, and Photoshop, but he has also written about many other tech topics as well.