"How does the Roku work?" This is a question that you might find yourself asking when looking for ways to stream video on your television.
If you have a subscription to a video streaming service like Netflix, Hulu or Amazon Prime, then you likely have a way to watch that service on your television, or you are looking for a way to do so.
Whether you are looking to save some money each month by cutting your cable cord and replacing it with streaming services, or you want a simpler way to access your content from your TV, then you are sure to have stumbled upon the name "Roku."
Roku is a company that makes set-top video streaming boxes exclusively. A set-top streaming box is a device that you plug into your wall, connect to the Internet, and connect to your TV.
Unlike a video game console, computer or smart Blu-Ray player, a set-top streaming box exists exclusively to stream video and audio to your TV.
While other video streaming options do offer that additional functionality, set-top boxes can do so with a focus on streaming, which allows them to improve their devices and service, while offering them at a lower price.
SolveYourTech.com is a participant in the Amazon Services LLC Associates Program, an affiliate advertising program designed to provide a means for sites to earn advertising fees by advertising and linking to Amazon.com.
How Does the Roku Work?
On a basic level, every Roku device (and every set-top streaming box, for that matter) works the same way. You purchase the Roku, connect it to your TV, plug in the power cord, then turn on your TV and switch it to the right input.
The Roku setup guides you through the process of connecting to your home network and adding the device to your Roku account.
After the initial setup is complete, you can see how the Roku works by adding and configuring channels. You can sign into any accounts that you have for the default streaming channels, or you can download additional channels.
You use the included remote control to navigate through the Roku menus, and you can use the buttons on the remote to select, play, pause, rewind, and fast forward the various videos that you find.
What else is comparable to a Roku 3?
There are a number of other Roku models available for purchase, including the much cheaper Roku HD at Amazon. But if you are looking for something that will become a major part of your home entertainment setup, then the added cost of the Roku 3 will be significantly outweighed by the benefits it offers over other Roku models. You can read our comparison of the Roku 3 and the Roku HD here.
Apple also has a set-top streaming box called the Apple TV. While it is does offer streaming services like Netflix and Hulu Plus, the best reason to get an Apple TV is if you already have other Apple products. This means that you can use a feature called AirPlay that allows you to wirelessly stream content from your iPhone, iPad or Mac computer to the Apple TV. You can read our comparison of the Roku 3 and Apple TV here.
There are additional options in this market as well, and you can see many more of them on Amazon.
How difficult is the Roku 3 to set up?
The Roku 3 is remarkably easy to set up and, if you have your wireless network name and password ready, it should take about 10 minutes from start to finish. You will need to create a Roku account on your computer during the process as well, so make sure you have that available, too. But the setup process basically consists of plugging the Roku into a power outlet and connecting it to your TV via an HDMI cable. You then turn on the TV to the correct input channel, then follow the on-screen instructions.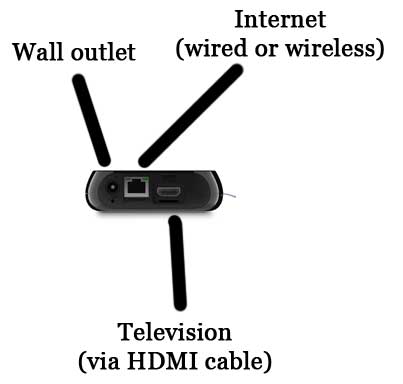 What Channels Does the Roku Have, and How Do I Get More?
The Roku comes with a number of popular channels pre-installed, but you can use the channel store on the device to choose from hundreds of others. Many of them are free, but there are some that require a subscription or an upfront free. Those channels are appropriately identified in the channel store, however. There is also a free USB channel that you should download if you have videos on an external hard drive or flash drive that you want to watch through the Roku.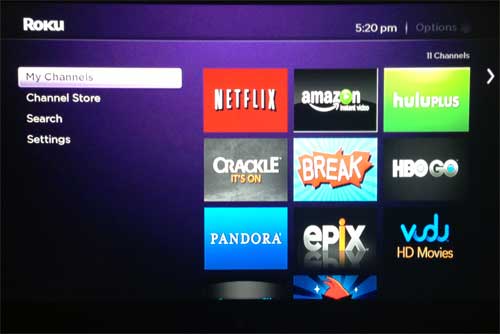 For the channels that require a subscription, such as Netflix, you will need to activate them on your computer, or by entering your email address and password for that account. The exact process varies depending upon the service, but typically falls into one of those two categories.
Outside of the initial cost for the purchase of the Roku device, there is no monthly or yearly charge for using it. However, your streaming services that charge a fee, such as Netflix or Hulu Plus, will continue to cost you money each month. The monthly service charges for those services will not increase because you are using a Roku, however.
For more information about the Roku 3, you can read our full review here, or you can check out the product page on Amazon, which includes hundreds of additional reviews from Roku 3 owners.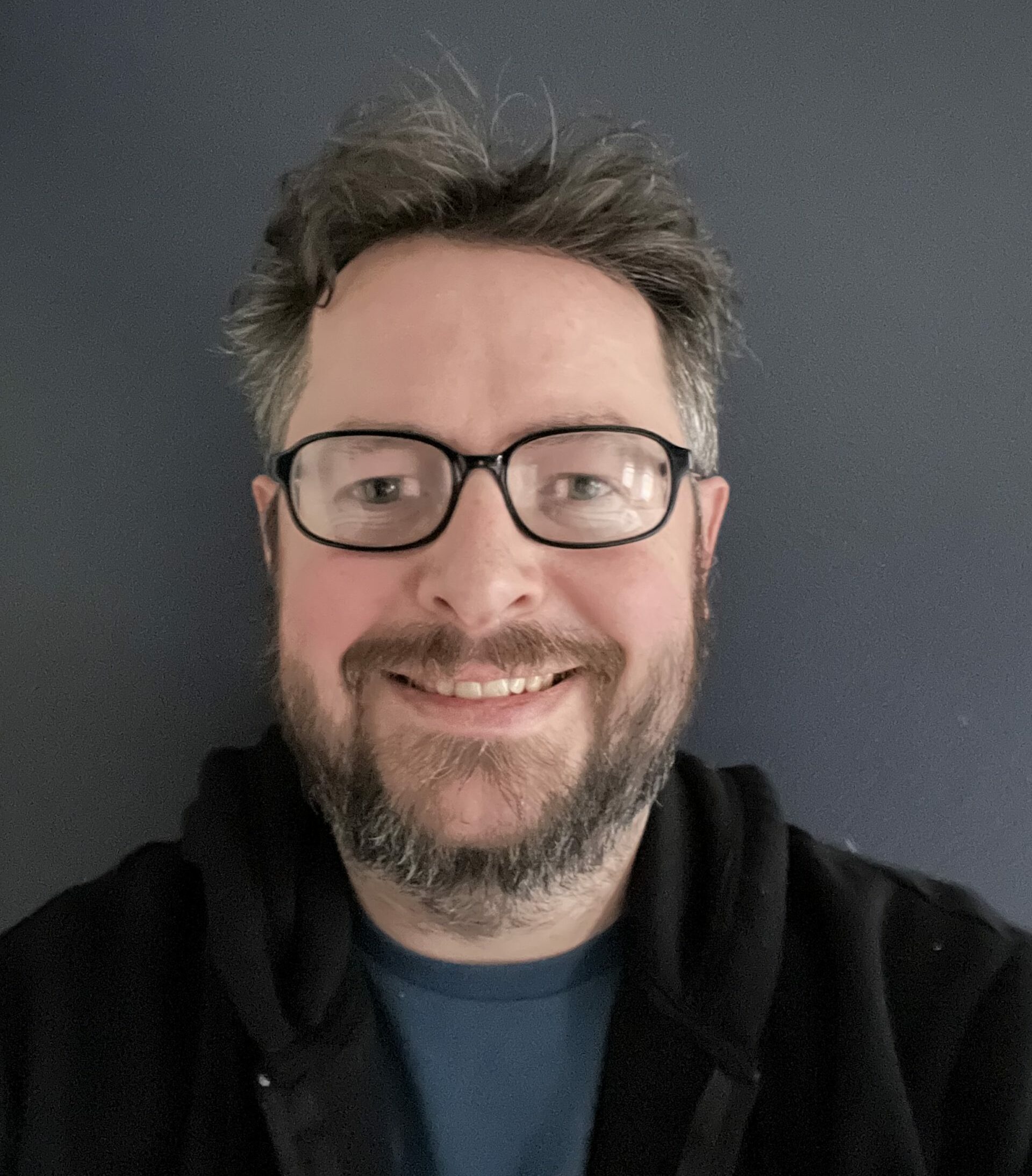 Matthew Burleigh has been writing tech tutorials since 2008. His writing has appeared on dozens of different websites and been read over 50 million times.
After receiving his Bachelor's and Master's degrees in Computer Science he spent several years working in IT management for small businesses. However, he now works full time writing content online and creating websites.
His main writing topics include iPhones, Microsoft Office, Google Apps, Android, and Photoshop, but he has also written about many other tech topics as well.