Adding a link to a cell in a Microsoft Excel spreadsheet makes it easy for readers of your spreadsheet to visit a Web page that is relevant to that information.
But sometimes, the link will not go to the most useful possible page, or it may have been entered incorrectly. When this happens, then you will need to change the address of the link.
Fortunately, the process for changing a hyperlink in Excel is similar to the process for adding one, and you can follow our directions below to modify an existing link in your spreadsheet.
How to Change a Hyperlink in Excel 2013
The steps in this article will assume that you already have the Web page open to which you want to link, that you have a document open that contains the link, or that you know the address of the link that you will be adding.
Step 1: Open your spreadsheet in Microsoft Excel 2013.
Step 2: Navigate to the Web page or document containing the new link that you want to use.
Step 3: Select the link, then press Ctrl + C on your keyboard to copy it, or right-click the selected link and choose the Copy option.
Step 4: Return to the spreadsheet, then right-click on the cell containing the existing link and choose the Edit Hyperlink option.
Step 5: Click inside the Address field at the bottom of the window, delete the existing link, then press Ctrl + V on your keyboard to paste the link you previously copied, or right-click in the address field and choose the Paste option.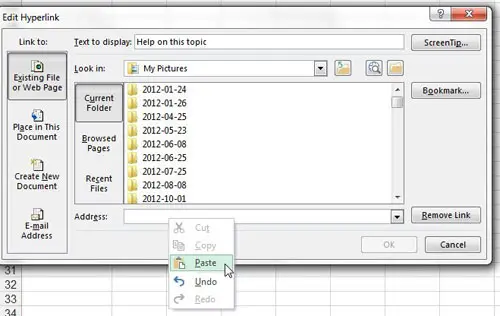 Step 6: Confirm that the Web page address shown is correct, then click the OK button.
If you are having difficulty right-clicking, or are unable to do so, then you can also change the hyperlink by selecting the cell, clicking the Insert tab at the top of the window, then clicking the Hyperlink button in the Links section of the navigational ribbon.
This article on Microsoft's support website can provide you with additional information on making your spreadsheet more accessible, including some tips about hyperlinking.
Now that you know how to edit a link in Excel 2013, you can fix issues that exist with links that are currently in your spreadsheet.
Did you know that you can also add a link to a picture in your Excel spreadsheet? This article will show you how.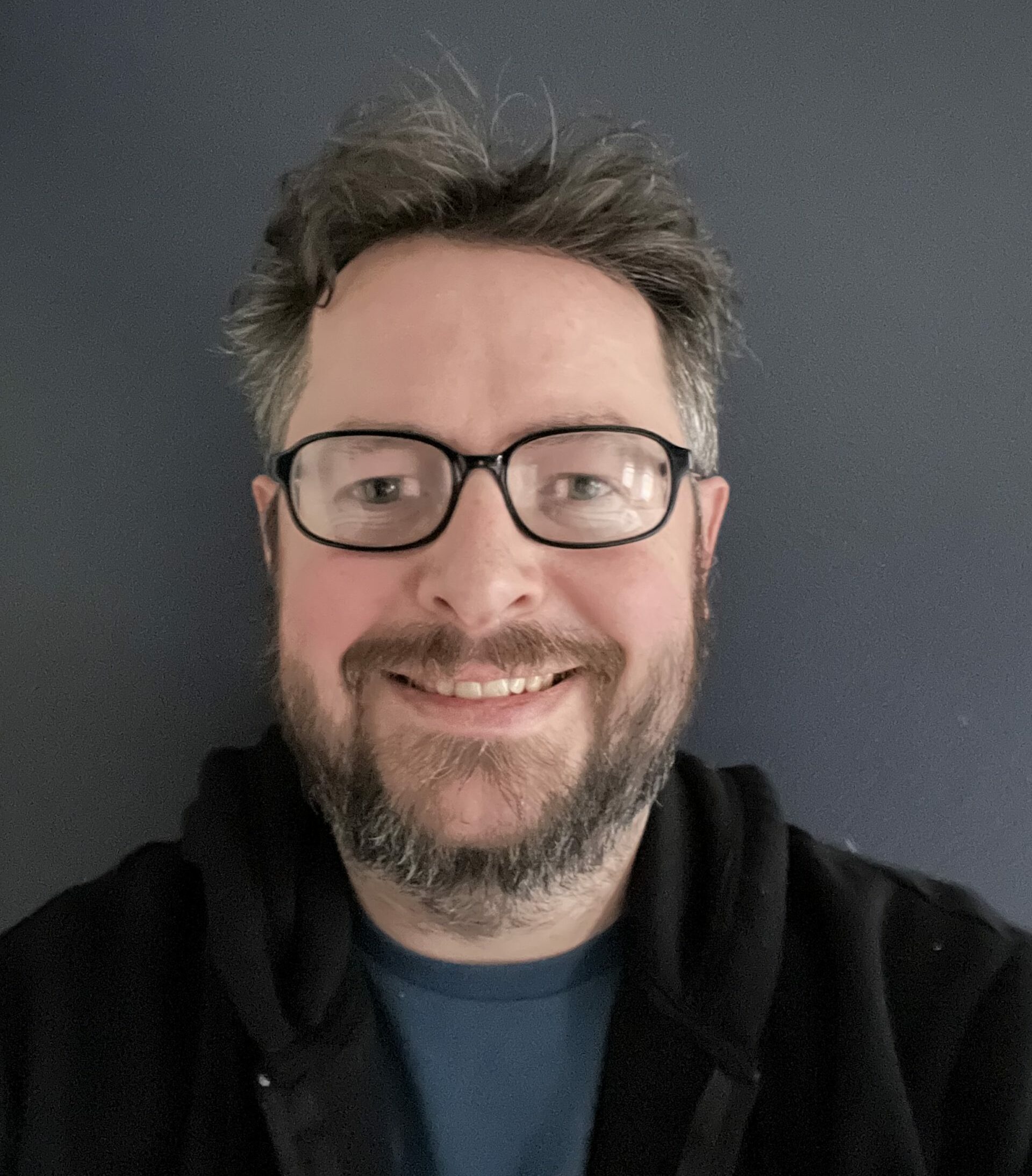 Matthew Burleigh has been writing tech tutorials since 2008. His writing has appeared on dozens of different websites and been read over 50 million times.
After receiving his Bachelor's and Master's degrees in Computer Science he spent several years working in IT management for small businesses. However, he now works full time writing content online and creating websites.
His main writing topics include iPhones, Microsoft Office, Google Apps, Android, and Photoshop, but he has also written about many other tech topics as well.