The screen on the iPhone can get very bright, to the point where you can even see your screen content easily in bright sun.
So, while you may periodically dim your screen when it gets too bright, you might not like when the iPhone screen dims itself automatically.
Our guide below will show you how to adjust a setting that is typically the reason for a dim iPhone screen, and we will show you several other related options that you might want to check as well.
For more information, you can watch our why does my iPhone keep dimming video on YouTube.
How to Stop Your iPhone from Dimming Automatically
Tap Settings.
Select Accessibility.
Choose Display & Text Size.
Turn off Auto-Brightness.
Our guide about why your iPhone is dimming continues below with pictures of how ot turn off auto-brightness, as well as a few other settings you might want to check.
Deal of the Day
Sale
Apple AirPods (2nd Generation) Wireless Ear Buds, Bluetooth Headphones with Lightning Charging Case Included, Over 24 Hours of Battery Life, Effortless Setup for iPhone
HIGH-QUALITY SOUND — Powered by the Apple H1 headphone chip, AirPods (2nd generation) deliver rich, vivid sound.
EFFORTLESS SETUP — After a simple one-tap setup, AirPods are automatically on and always connected. They sense when they're in your ears and pause when you take them out. And sound seamlessly switches between your iPhone, Apple Watch, Mac, iPad, and Apple TV.
Last update on 2023-12-04 / Affiliate links / Images from Amazon Product Advertising API | As an Amazon Associate, I earn from qualifying purchases.
The screen on the iPhone is very crisp, but it can be difficult to see everything on it when the screen isn't bright enough.
You might have found the Brightness slider in the Control Center or the Settings menu and dragged the slider to make it brighter, only to find that the screen dims itself later.
This is typically due to the Auto-Brightness setting, which will change the screen brightness based on how bright the iPhone thinks your screen needs to be.
Our tutorial below will show you how to disable this setting, as well as several other options you can check if disabling auto-brightness doesn't fix the issue.
How to Turn Off Auto-Brightness on an iPhone 13
The steps in this article were performed on an iPhone 13 in the iOS 16.4 operating system.
Step 1: Open the Settings menu.
Step 2: Scroll down and choose the Accessibility option.
Step 3: Select Display & Text Size.
Step 4: Turn off the Auto-Brightness option.
Now that you know how to turn off auto-brightness on your iPhone 13, you can see if that answers the question of why your iPhone screen is dimming. If not, then you can try some of the other options below.
How to Turn Off Low Power Mode
The iPhone's Low Power Mode setting is a great way to help preserve your remaining battery life.
But one of the settings that it will change involves the screen brightness, and it can make it so dim that it could make it difficult for you to read screen content.
You can turn off the Low Power Mode option on your iPhone with the following steps.
Open Settings.
Select Battery.
Turn off Low Power Mode.
You can also turn off Low Power Mode from the Control Center if you have previously added the Low Power Mode button to that menu.
You can find the Control Center button controls by going to Settings > Control Center > then scrolling down.
How to Turn Off True Tone
Another display setting on the iPhone that is meant to be useful is called "True Tone."
The purpose of this setting is for the iPhone to be able to maintain consistent colors as the ambient lighting around the device changes.
But this can create an effect where it seems like your iPhone screen is dimming.
You can turn off the iPhone's True Tone setting with the following steps.
Open Settings.
Select Display & Brightness.
Turn off the True Tone option.
You should see the screen change tone and colors slightly once you turn this setting off.
How to Turn Off Reduce White Point
The iPhone has a setting where you can choose the white point for the colors and content on your screen. If this setting is enabled, it can cause some strange behavior as you move between different lighting environments.
You can turn off the Reduce White Point setting with the following steps.
Open Settings.
Choose Accessibility.
Tap Display & Text Size.
Turn off Reduce White Point.
If you find that you don't like the way the screen looks after you have turned off this setting, you can always re-enable it and adjust the slider to see if a different white point value causes the screen to dim less noticeably.
How to Turn Off Night Shift
One option that can dim your iPhone screen is called "Night Shift."
This is a setting that can activate on a schedule or one that you can activate manually, which will reduce the amount of blue light on your screen.
This reduction in blue light can make it easier for you to fall asleep, but it can appear that the screen is dimming.
You can turn off the iPhone's Night Shift feature with the following steps.
Open Settings.
Choose Display & Brightness.
Select Night Shift.
Turn off the Scheduled and Manual options.
The final option that you may want to check is whether or not the dark mode feature is enabled.
How to Turn Off Dark Mode
Dark Mode is something that is popular with many people for phones, computers, apps, and websites.
It can change the appearance of your screen pretty significantly by swapping a lighter background for a darker one and replacing dark text with light text.
While this generally doesn't create an appearance that seems "dim," it can result in a darker appearance that you might not enjoy.
You can turn off dark mode on your iPhone with the following steps.
Open Settings.
Select Display & Brightness.
Select Light in the Appearance section of the menu.
Hopefully, one of these options will help you to resolve the dimming effect that has been impacting your phone usage.
Continue Reading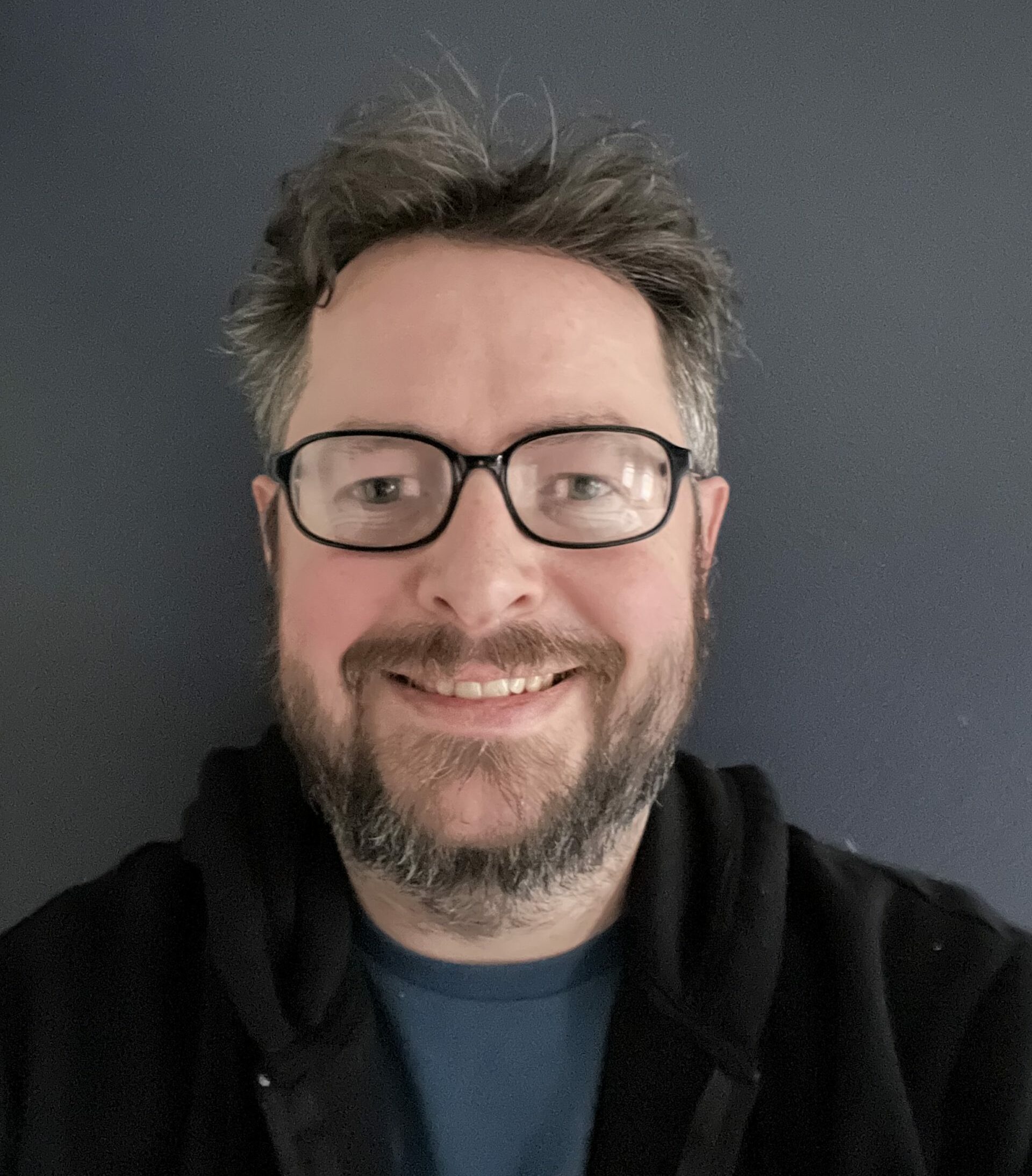 Matthew Burleigh has been writing tech tutorials since 2008. His writing has appeared on dozens of different websites and been read over 50 million times.
After receiving his Bachelor's and Master's degrees in Computer Science he spent several years working in IT management for small businesses. However, he now works full time writing content online and creating websites.
His main writing topics include iPhones, Microsoft Office, Google Apps, Android, and Photoshop, but he has also written about many other tech topics as well.