A smart home experience can take many forms. Maybe you have a thermostat that learns your temperature preferences, or a lamp that is connected to a Wi-Fi outlet that you can turn on before you get home. The manner in which technology can be incorporated into our daily routines is pretty astounding.
I'm always on the lookout for new tech products that I can integrate into my everyday life. Of special interest are those that can work with my iPhone to help eliminate another device that only has one function. A streamlined home experience is the goal, and installing the Chamberlain MyQ smartphone garage door opener is a step that can help to reach that goal.
The MyQ Garage is a device that you install alongside your existing garage door opener (compatible with most models installed after 1993), which you can then connect to your home's Wi-Fi network and your smartphone to open and control the garage door. The MyQ Garage can replace an existing garage door remote that you might keep in your car, and is especially helpful if you are traveling in someone else's car, and need an alternate way into your home.
You can also check the app at any time to view the current status of the door. This is very useful if you are the type of person (like me) that is never entirely sure that you have closed the garage door after you have left the house, or if you need to let someone into your house who doesn't have a key. Are the kids on their way home from school, but they forgot their key? Use your MyQ to let them in. Are you going to get home late from work and a neighbor is going to let your dogs out? The MyQ is the answer.
The MyQ app can work alongside other smart home items that you might already be using, including the Nest Cam or Thermostat, Xfinity Home, and the Wink app.
Before we get started with the installation below, verify that you have a Wi-Fi signal in your garage, and an iOS or Android smartphone. The installation process requires just a few steps, and should take about 30-45 minutes.
Steps to Install the Chamberlain MyQ Garage Door Opener
Once you have purchased the MYQ Garage, open up the box. You should have the items shown in the image below. Make sure to note the serial number, which can be found on a sticker on the back of the Wi-Fi hub.
Items you are going to need:
Chamberlain MyQ Garage
Compatible garage door opener
iOS or Android smartphone
Ladder (unless you can reach your garage door opener without one)
A Phillips head screwdriver
Drill (If you need to use the anchors to attach the Wi-Fi hub to your ceiling or wall)
Your Wi-Fi password
Grab a ladder, set it up near your garage door opener, and get ready to bring your home even further into the 21st century.
Easy Installation
Step 1: Mount the door sensor on the top panel of your garage door. The packaging includes velcro strips that you can apply to the door and the back of the door sensor.
Step 2: Install the mounting bracket for the Wi-Fi hub. Drill a hole for the anchors (I used an 11/64″ bit), screw in the anchors, then use the included screws to attach the bracket to your ceiling or wall near the garage door opener. Make sure you install this near a power outlet, as the Wi-Fi hub will require power to work.
Step 3: Slide the Wi-Fi hub onto the sensor, then connect the power adapter and plug it in.
Step 4: Open the Bluetooth menu on your smartphone, enable Bluetooth, then connect to the MyQ Garage. You will be prompted to share Wi-Fi details with the device so that it can connect to your Wi-Fi network.
Step 5: Download and install the MyQ app, then follow the steps in the app to set up an account and connect your garage door opener to the MyQ. Note that you will need the serial number that you recorded earlier, as well as access to the "program" button on your garage door opener.
Once setup has completed, you can tap the garage door picture on the app to open and close the door. You can also see a line of text under the image that lets you know how long the door has been opened or closed.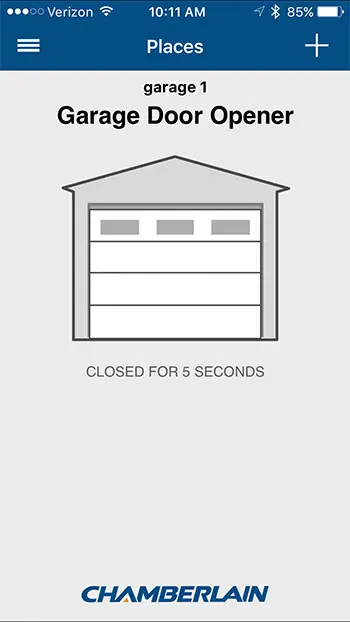 Now that I have installed the MyQ and have been using it for a few days, I realize how much I had previously avoided using my dedicated garage door opener. I almost always opted for my house keys, because the garage door opener just felt clunky. But I've always got my phone with me, whether I'm the driver, a passenger, in an Uber, or even out for a run. This has the added benefit of not only replacing the garage door opener, it can also replace your house keys.
The peace of mind that comes with being able to check the garage door status is also a huge plus. I have circled back past my house before because I wasn't 100% sure that I had remembered to close the garage door. I had even contemplated setting up a security camera inside the garage just in case. But being able to check the door status with the app is really helpful, and I find that it is one of my favorite parts of the product.
I definitely recommend this product if you want to improve upon your existing garage door opener, or if you are also a worrier that wants to keep tabs on whether or not your garage is open.
To learn more about the Chamberlain My Q Garage or to purchase it at the limited time price, CLICK HERE.
This is a sponsored post written by me on behalf of Chamberlain for IZEA. All opinions are 100% mine.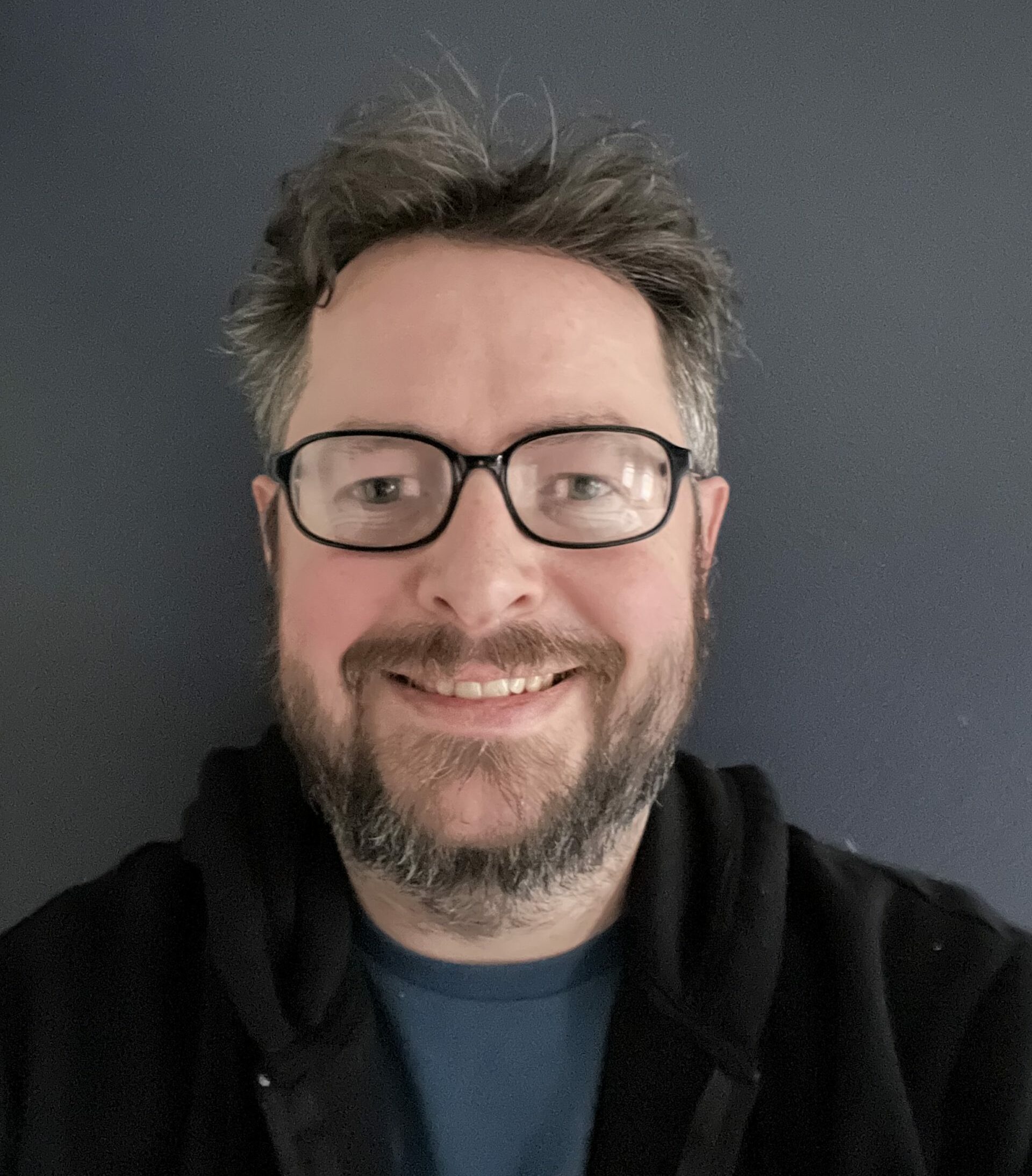 Matthew Burleigh has been writing tech tutorials since 2008. His writing has appeared on dozens of different websites and been read over 50 million times.
After receiving his Bachelor's and Master's degrees in Computer Science he spent several years working in IT management for small businesses. However, he now works full time writing content online and creating websites.
His main writing topics include iPhones, Microsoft Office, Google Apps, Android, and Photoshop, but he has also written about many other tech topics as well.