There are thousands of apps in the Google Play store, and it's very likely that almost anything that you might want to realistically do on your phone can be done by downloading and installing one of those apps.
But occasionally, there may be an old version of an app or an app that was removed from the app store that you need to be able to use on your Android Marshmallow phone.
This is often accomplished by finding the .apk file for the app, downloading it, and installing it.
But installing apps in this way can be potentially dangerous, so Android blocks it by default. Our guide below will show you how to lift this block so you can install apps from unknown sources.
How to Install an App from a Third-Party in Android Marshmallow
The steps in this guide were performed on a Samsung Galaxy On5 in the Android Marshmallow operating system.
Completing these steps will enable you to install an app from somewhere other than the Google Play Store.
For example, if you want to install an app and have the .apk file, then you could follow these steps to enable the installation of that app on your device.
There are security risks associated with doing this, so only install a third-party app if you are certain that it can be trusted.
Step 1: Open the Apps folder.
Step 2: Select the Settings option.
Step 3: Touch the Lock screen and security button near the top of the screen.
Step 4: Scroll down and tap the button to the right of Unknown sources.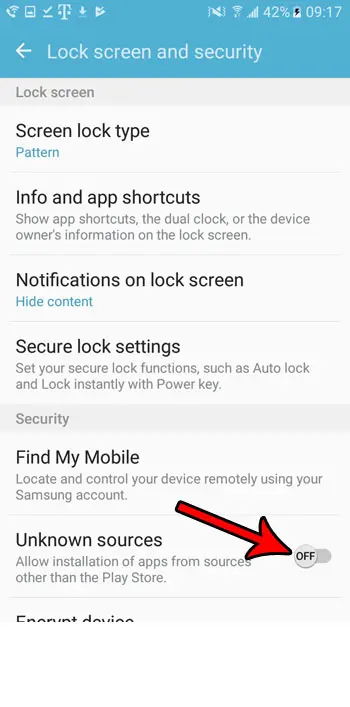 Step 5: Tap the OK button to confirm that you understand the risks involved with enabling this setting.
Now that you know how to allow apps from unknown sources in Android Marshmallow, you can install apps from places other than the Play Store.
Did you know that you can use your Android Marshmallow phone as a flashlight? Learn how to find the Marshmallow flashlight and use the flash on the back of the device in lieu of an actual flashlight, or without the need for a third-party flashlight app.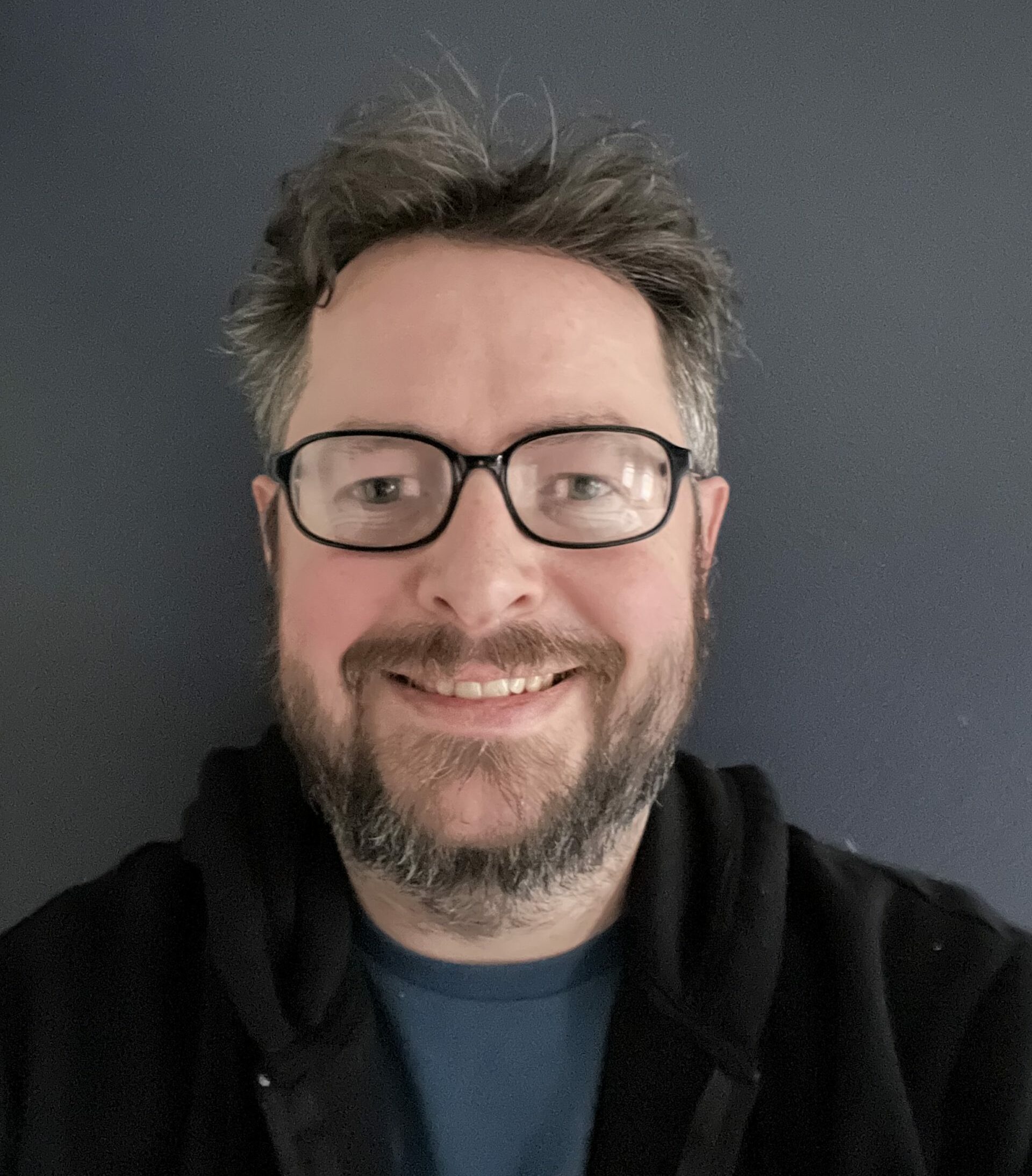 Matthew Burleigh has been writing tech tutorials since 2008. His writing has appeared on dozens of different websites and been read over 50 million times.
After receiving his Bachelor's and Master's degrees in Computer Science he spent several years working in IT management for small businesses. However, he now works full time writing content online and creating websites.
His main writing topics include iPhones, Microsoft Office, Google Apps, Android, and Photoshop, but he has also written about many other tech topics as well.