Compatible Apple devices can be updated to iOS 8, and the iPad 2 is one of the devices that can receive the update.
If you have not yet downloaded and installed iOS 8 on your device, then you might be curious about where to go to begin the process.
Our short guide below will walk you through the process of finding the Sofware Update menu, then show you how to install the iOS 8 update.
Note that you are going to need a lot of available storage space in order to download the update file, so you might need to delete some apps if the updater is telling you that there is not enough available storage.
As an Amazon affiliate, I earn from qualifying purchases.
Downloading and Installing the iOS 8 Update on an iPad 2
The steps below were performed on an iPad 2 running iOS 7. You will need to have approximately 3-5 GB of available storage space in order to download the update. You can also elect to apply the update through iTunes by following the steps here.
Step 1: Open the Settings menu.
Step 2: Select the General option from the column on the left side of the screen.
Step 3: Select the Software Update option at the top of the screen.
Step 4: Touch the Download and Install button. If that button is not there, then you likely need to free up some space before you can install the update. Your battery may also be at too low of a percentage.
Step 5: Enter your passcode, if you have one.
Step 6: Touch the Agree button to agree to the Terms and Conditions. The update will start downloading.
Step 7: Touch the Install Now button once the update has finished downloading.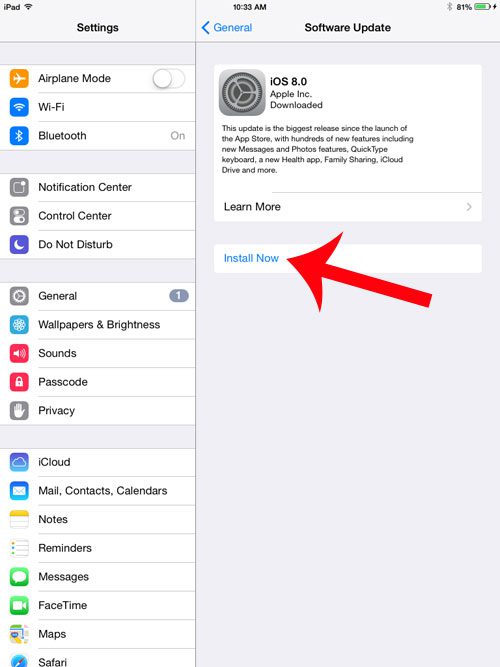 Step 8: Touch the Agree button again to agree to the Terms and Conditions. The update will then verify and begin installing.
Once the update has finished installing, your iPad will restart and you will need to follow a couple of steps to complete the setup process. You will then be able to use your iPad 2 with the iOS 8 update.
Now that you know how to update your iOS version on an iPad 2, you will be able to use these same steps for other operating system updates in the future.
If your iPad 2 feels a little sluggish after updating to iOS 8, then it might be time for a newer model. Fortunately you can trade in your iPad 2 to Amazon and use the credit to buy a new one. Select your iPad 2 model here and see how much you can get for your old iPad 2. Note that you will need to sign into an Amazon account before you can see the trade-in values on the right side of the window.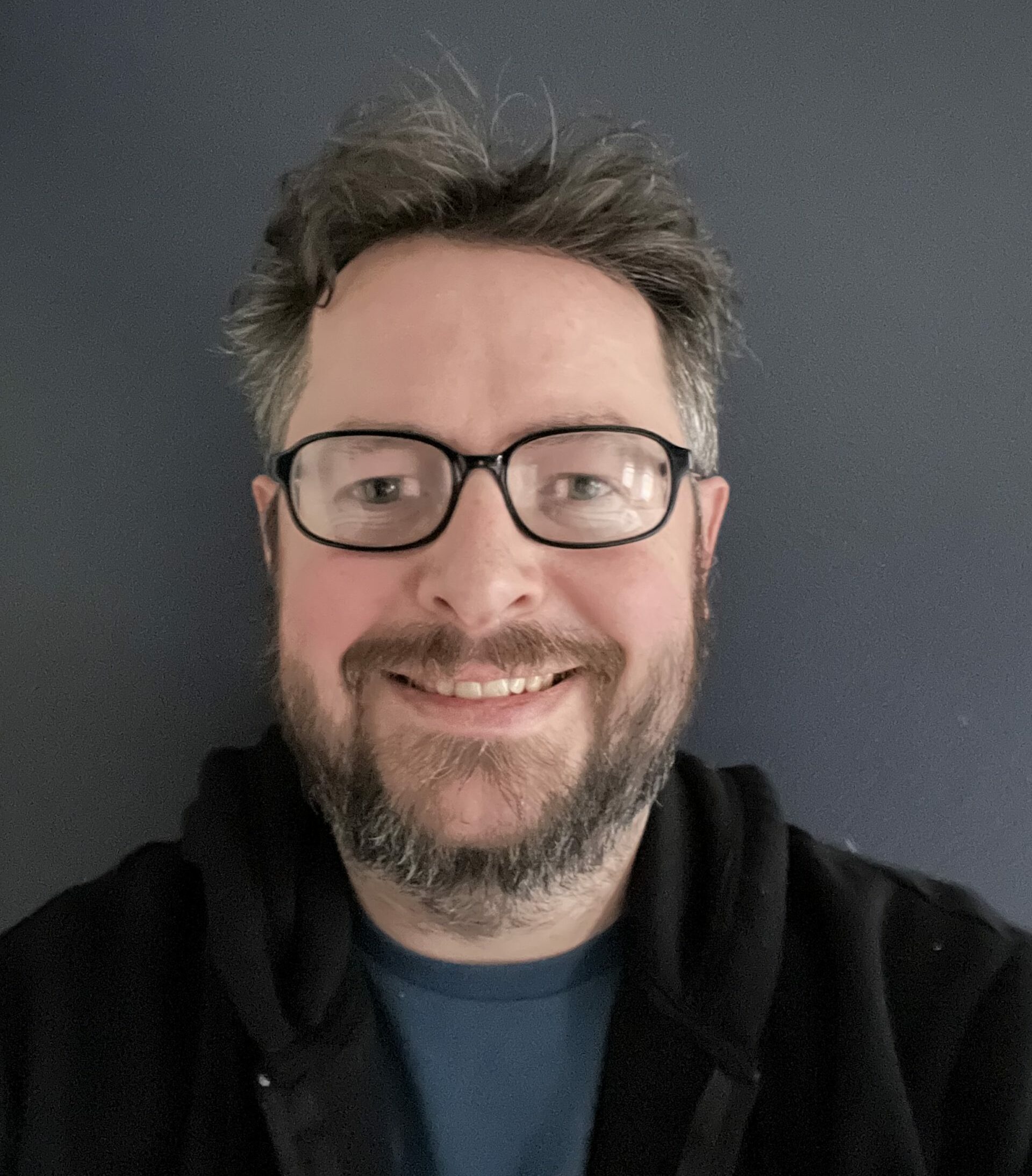 Matthew Burleigh has been writing tech tutorials since 2008. His writing has appeared on dozens of different websites and been read over 50 million times.
After receiving his Bachelor's and Master's degrees in Computer Science he spent several years working in IT management for small businesses. However, he now works full time writing content online and creating websites.
His main writing topics include iPhones, Microsoft Office, Google Apps, Android, and Photoshop, but he has also written about many other tech topics as well.